'Half of California Hospitals Are in the Red': Pandemic Troubles Pile Up for ERs
The pandemic created a perfect financial storm for California hospitals, and some, reeling from that stress, have even gone bankrupt.
In Madera County near Yosemite, the area's only general hospital closed in January. That left 150,000 residents without an emergency room or specialty care, and many of the hospital's 700 employees without a job. State lawmakers and industry officials warn many more facilities will be forced to reduce services and some will shutter.
The moment COVID-19 started spreading in California, hospitals started losing money.
First, patient volumes dropped drastically because, well, a deadly virus was spreading and people didn't want to catch it at the hospital. Then, facilities postponed profitable elective procedures. Shortages of ventilators, masks and gloves led to substantial cost increases. Hospitals scrambled to implement new protocols, construct specialized COVID-19 units, and build vaccine sites. During each surge in infections, a lot of hospitals depended on travel nurses — who charge upwards of $250 an hour.
"The net impact of that was that California's hospitals during the two years of the pandemic, at its peak, lost $20 billion [PDF]," said Carmela Coyle, president and CEO of the California Hospital Association, referring to findings in a report from the consulting firm KaufmanHall. "The federal government provided $8 billion in relief. But that has left California hospitals with $12 billion in losses."
Coyle argued in a recent blog post that what "transpired in Madera County will be replicated in other parts of California" unless the hospitals receive financial assistance from the state. The hospital association has asked the state for $1.5 billion in immediate relief.
"While the floodwaters of the COVID pandemic may have receded," Coyle told KQED, "the damage that was done remains widespread. We have more than half of all California hospitals are operating in the red, losing money on every patient that they care for (PDF)."
Last year hospital margins in the Western United States were down 69% compared to 2019 (PDF). Coyle said that hospital profits being low or negative can lead to fewer nurses, X-ray technicians and behavioral health specialists, and reduced supplies like blood.
"These disruptions led to unexpected, unbudgeted cash shortfalls," said Glenn Melnick, USC professor and health economist. "I think there will be more [hospitals] that just don't have enough cash or financial reserves to weather the downturn."
Even today, nearly three years after the pandemic started, many facilities are still depending on costly temporary or contract labor.
"The nurses all quit," said Dr. Guy Shochat, who works in the ER at UCSF's Parnassus campus in San Francisco. "We lost 20 nurses in the first year and a half of the pandemic. And they were senior nurses, so this was well over 200 years of institutional memory just disappearing. And it's hurt us. Everyone's just well and truly burnt out. And patient care suffers when staff are overwhelmed."
This is especially true for emergency departments.
"There is no bed with which to see the patient," said Dr. Nicole Braxley, an emergency medicine physician who worked in Sacramento during the pandemic and recently transferred to the East Coast. "And all I want to do is see the patient."
She says patients all across the state and the country are waiting six, eight and sometimes 24 hours for care in the emergency department.
Lengthy wait times recently were driven partly by this winter's tripledemic, when respiratory syncytial virus, or RSV, influenza and a wave of COVID-19 slammed the state, all at once. The problem gets exacerbated by the fact that many Californians do not have a primary care doctor. Not a new issue, this forces people to use the ER for all their medical needs. And emergency departments often cannot transfer patients to severely short-staffed rehabilitation hospitals or long-term care facilities.
According to a 2021 UCSF report, the percentage of registered nurses planning to retire by 2023 more than doubled in 2020 (PDF). And that was before the pandemic fueled a severe rise in burnout. The forecast for 2022 remained bleak, with a follow-up report (PDF) in 2022 stressing the "need to rapidly develop and implement strategies to mitigate the potential harm of shortages."
Increasingly, hospitals are training doctors to treat people in the lobby of the ER.
"We call it vertical care," Braxley said. "We say if a patient can stay vertical and they don't need to be horizontal on a bed, they don't get a bed. You sit in a chair."
Patients can still receive blood tests, electrocardiograms and even an IV in the waiting room. Braxley says doctors use safety pins or coat hooks to hang IV bags. She admits lobby medicine is miserable for both patients and doctors, but it's often the only option.
"Patients sit for days, unbathed, not ambulated, using urinals standing in corners in view of everyone. A patient I admitted three days ago stopped me, asking, 'Why?' Hands reach out from gurneys as I pass asking for food, water, help to the bathroom, a blanket, or someone to simply talk to and show they care," wrote an ER doctor in a report titled A Nation in Crisis. The American College of Emergency Physicians published a collection of 100 harrowing stories from practitioners all across the country on the front lines.
Then, inflation gets added to the mix. Labor costs have increased by 19%. Pharmaceutical prices are up 40%. And finally, there's Medi-Cal reimbursements: A third of Californians are enrolled in the state's lower-income health plan.
"But the state pays only $0.74 for every dollar of care that's provided to a Medi-Cal enrollee," said Coyle.
Historically, private insurance payers typically make up Medi-Cal losses, but Coyle says that scale is beginning to tip in the wrong direction.
Many towns are in danger of losing critical medical services, like Kaweah Health in Tulare County, Hazel Hawkins Memorial Hospital in Hollister, and El Centro Regional Medical Center in Imperial County.
From Adversity to Triumph: The Inspirational Story of Jonathan Matías Pawluczyk, Master Trader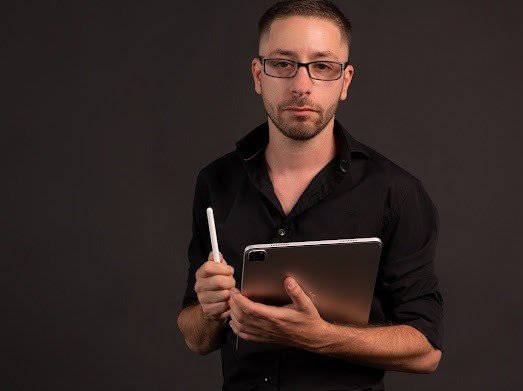 Jonathan Matías Pawluczyk, a 34-year-old master trader, is an inspiration to many in the world of trading. His journey to success was not without challenges, but his resilience and dedication have earned him a place among the top traders in the industry.
Born in the Santos Lugares neighborhood in the Buenos Aires suburbs, Jonathan's childhood was marked by a disease that tested him from a very young age. At just 1 year and 8 months old, he was diagnosed with insulin-dependent diabetes and was in a coma for several days. However, his parents raised him with love and discipline and helped him cope with his illness at a time when treatments were not as advanced as they are today.
Jonathan grew up during a difficult time in Argentina, during the government of Carlos Menem, and his family experienced the bankruptcy of several businesses, including one that had the famous brand Lecoqsportfit as a client. Despite the challenges, Jonathan persevered and tried to find his way in life.
For a while, he suffered from bad behavior and habits that led to him being kicked out of his parents' house. But the arrival of his daughter and the opportunity to learn about trading changed his life forever.
In 2017, the mother of his daughter invited him to join a multi-level marketing company that promoted a trading education service. Although he was not interested in doing network marketing, he fell in love with trading and took all the classes he could. He soon formed a team of 120 people but decided to distance himself from the Ponzi scheme and focus solely on trading. Although it was not easy, he persevered and reinvested everything he earned in education.
As for his personal life, Jonathan had to deal with a separation and raising his daughter amid economic uncertainty and his illness. But a friend asked him to teach him how to trade, and that's how he began to forge his path to success.
Today, Jonathan is a reference in the world of trading and has thousands of followers on Instagram. His story of overcoming obstacles and achieving success is inspiring, and his dedication to trading has led him to take ultra-expensive and advanced mentorship with market giants like Ricardo Gutierrez. His goal is to continue providing free training to show others how trading can change their lives and to continue expanding his knowledge and tools to face the forex market.
Despite the obstacles he has faced, Jonathan lives off what he loves and loves what he lives. His story is a lesson in perseverance, dedication, and success. He has proven that with hard work and determination, anyone can achieve their dreams. Jonathan is an example for those who want to succeed in the world of trading, but also for those who face challenges in their personal lives. His story shows that it is possible to overcome difficulties and achieve success in any field.
Full-Floor Penthouse at the Ritz-Carlton Residences in Sunny Isles Beach, Florida, Sells for $21 Million
The four-bedroom apartment has 3,000 square feet of outdoor terraces and panoramic views.
A full-floor penthouse at the Ritz-Carlton Residences in Sunny Isles Beach, Florida, has sold for $21 million, the developers announced Thursday.
Spanning the entire 51st floor at the 52-story condominium tower, the penthouse has 7,760 square feet of interior space, including four bedrooms and staff quarters, six-and-a-half bathrooms, a great room, a living room, a family room, an expansive kitchen with views, a gym, a home theater and a den, according to developers Fortune International Group and Château Group.
"It features 13-foot ceilings and 360-degree views of the entire coastline and downtown Miami," said Edgardo Defortuna, chief executive officer and president of Fortune International Group.
The apartment also has nearly 3,000 square feet of outdoor terraces with a summer kitchen, a private pool and a private garden.
The penthouse went into contract in November 2015, pre-construction, but didn't close until the tower was granted a certificate of occupancy this past February, according to Mr. Defortuna.
Construction of the tower, with 250 feet of beach frontage, began in mid-2016.
The buyer is from the U.S., but the developers declined to disclose their identity. The transaction has yet to appear in public records.
About 80% of the tower's 209 residences have sold, including all four penthouses. In the midst of the Covid-19 pandemic, the developers have completed 112 closings, with a great number of them conducted virtually, Mr. Defortuna said.
Late last month, the developers announced that they have paid off a $212 million construction loan from Bank OZK, which they undertook in September 2016.The tower, which has no Ritz-Carlton-branded hotel on the premises, has Ritz-Carlton services and a private club level on the 33rd floor, including eight private suites for resident guests, a restaurant and bar, two pool decks, a kids club, a full-service spa, a fitness center and a wellness center, among other top-line amenities.
Meet Januthan Logathas: A Visionary Artist Pushing Boundaries in Video and Photography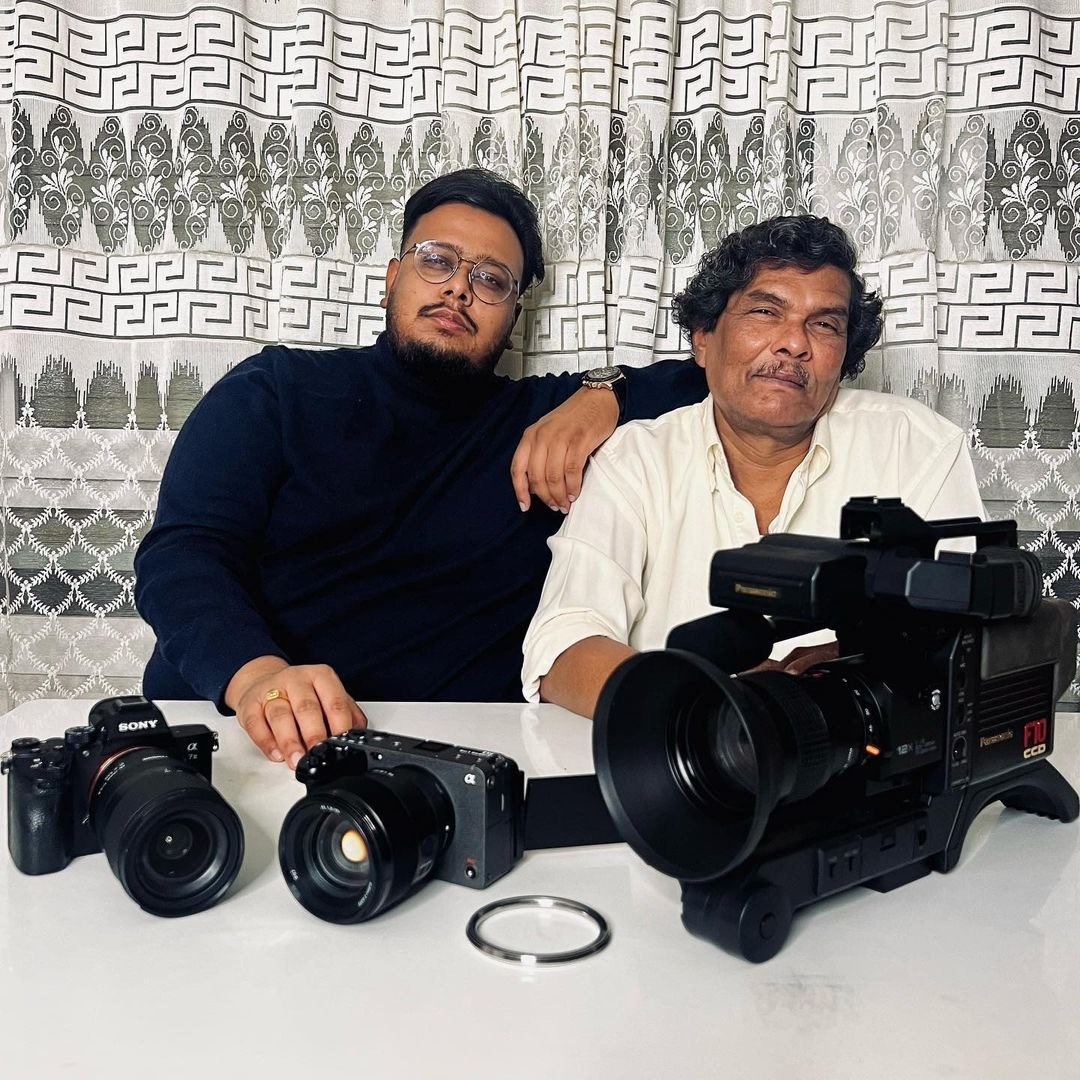 Januthan Logathas was born and raised in a small town in Switzerland, and he inherited his love of photography from his father, who worked in the same profession. Januthan has since become a well-known and widely respected video and photography professional, with a significant following among European Tamils.
Januthan's Instagram modeling shoots have been gaining traction and attention, and his Tik Tok videos have further boosted his recognition, thanks to his subtle humor that resonates with his audience.
Januthan has achieved several accolades in his profession, including being the first Tamil photographer to win the renowned Radisson award for the best wedding photography in Europe. His collaboration with dancer Usha Jay on a video garnered numerous views, helping to expand his audience even further.
Januthan recognizes that success in his field requires continuous learning and development of new creative ideas. He aims to increase both the quality of his work and his public profile, with the goal of becoming one of the best in the industry. His website showcases some of his best work, and his social media accounts are filled with content that offers a glimpse into his promising future projects.
For Januthan, the road to success is paved with hard work, persistence, and creativity. He is determined to continue pushing his limits to stand out in the highly competitive video and photography industry.
Check out the stunning work of Januthan Logathas on his Instagram account @jpresidento and Tik Tok handle jpresident. Follow him to witness his incredible talent as a video and photography professional. Also, visit the Wedisson Award website to see his award-winning wedding photography at https://wedisson.com/en/photographer/Gajananmanoharan. Don't miss out on the opportunity to experience his creative vision and skill firsthand!