ACT-Accelerator launches six month plan as world transitions to long-term COVID-19 control – World Health Organization
Plan sets out the partnership's key priorities and ways of working, as countries transition to managing COVID-19 as a long-term public health issue
The plan's focus is on vaccinating high-risk populations, introducing new treatments, boosting testing and securing sustained access to COVID-19 tools
The Access to COVID-19 Tools Accelerator is a global collaboration to accelerate development, production, and equitable access to COVID-19 tests, treatments, and vaccines.
The Access to COVID-19 Tools (ACT) Accelerator today launches its plan for the next six months, setting out how, as a partnership of global health agencies working alongside government, civil society and other partners, it will support countries as the world transitions to long-term COVID-19 control.
Recognizing the evolving nature of the COVID-19 virus and pandemic, the plan outlines changes to ACT-A's set-up and ways of working, to ensure countries continue to have access to COVID-19 tools in the longer term, while maintaining the coalition's readiness to help address future disease surges.
Developed through a consultative process with ACT-A agencies, donors, industry partners, civil society organizations (CSOs) and Facilitation Council members, the plan summarizes priority areas of focus for the partnership's pillars, coordination mechanisms and other core functions, and highlights the work to be maintained, transitioned, sunset, or kept on standby. The transition plan supports the work of ACT-A agencies as they evolve the financing, implementation and mainstreaming of their COVID-19 efforts.
The next phase of ACT-A partners' work will centre on three overarching areas:
"As the world moves towards managing COVID-19 over the long-term, ACT-A will continue to support countries by providing access to vaccines, tests, and treatments," said WHO Director-General Dr Tedros Adhanom Ghebreyesus. "But as this plan lays out, we still have a lot of work to do to achieve equitable access to these life-saving tools, with health workers and at-risk populations as our top priority."
Other changes outlined in the plan include the transition to a new ACT-A Tracking and Monitoring Taskforce, co-chaired by senior officials of India and the US, with the political-level Facilitation Council going into 'standby' mode, with the capacity to reactivate if needed due to a surge in severe disease.
ACT-A agencies have driven resource mobilization efforts and this plan sets out the shift to mainstream partnership-level financing and resource mobilization into the regular work of each agency going forward. Based on the three over-arching areas of work outlined above, existing financial commitments and country demand for tools, the ACT-A agencies require an estimated US$400 million for their transition work over the next six months. The ACT-A hub will continue to provide a transparent view of ACT-A agencies' financing situation during this period.
The ACT-Accelerator is the world's only end-to-end solution for accelerating the development of, and equitable access to, COVID-19 vaccines, tests and treatments. This partnership has played a key role in facilitating access to COVID-19 countermeasures for low- and lower-middle-income countries throughout the pandemic, most notably:
The Transition Plan can be accessed here.
——————————————————————————————————
QUOTE SHEET
Seth Berkley, CEO of Gavi, the Vaccine Alliance: "As the lead agencies of COVAX, our goal is to continually evolve to meet the needs of the communities we serve. This ability to adapt to the changing pandemic environment and its challenges has helped COVAX enable a historic global rollout at scale in the face of an unprecedented emergency. Through 2023, COVAX will continue to support lower-income countries to protect their populations. In parallel, we will be supporting countries to integrate COVID-19 vaccination into routine national immunization programs, while also preparing for surges and other worst-case scenarios."
Ted Chaiban, Global Lead Coordinator for COVID Vaccine Country Readiness and Delivery, said: "COVID-19 vaccine delivery is most successful when it is country-driven and partners align to support government ownership by accelerating funding disbursement, leveraging political engagement, and providing technical advice and assistance. Looking to the future, it's important to have a mechanism in place grounded in the multilateral system that ensures equity in all phases of future pandemics (prevention, preparation, and response) and strengthens essential health systems."
Dr Philippe Duneton, Executive Director of Unitaid, said: "As part of the global response to COVID-19, Unitaid, co-leader of the ACT-Accelerator's therapeutics pillar, and partners have improved access to critical oxygen supplies and facilitated adoption of life-saving therapeutics alongside vital diagnostic tests. But this is not the end of it, much work remains to be done. Despite uncertainties on how the pandemic will evolve, we must focus on building resilience at market and country level in light of unpredictable and fast evolving scenarios. COVID-19 has shown us that reaching equitable global access to medical countermeasures requires a continuum between pandemic preparedness and response efforts."
Sir Jeremy Farrar, Director of Wellcome, said: "It's now almost three years since Covid-19 was first discovered and no one can say for certain what will happen next. What we do know is that we can't afford to be complacent. This pandemic is not over. We still need to improve access to vaccines, treatments and tests globally, which means fully funding the ACT-Accelerator. The Accelerator has played a pivotal, and at times lonely, role in pushing for global equity and access to be at the heart of the pandemic response, despite many of the world's advanced economies taking a very nationalistic approach to the sharing of these lifesaving tools.
It's vital we maintain an integrated and equitable approach to this phase of the pandemic through ACT-A, invest in developing new vaccines – ones that can block infection and transmission – and better treatments, and continue testing and sequencing the virus globally. Only then can we stop Covid-19 circulating and avoid a new variant emerging that overcomes our hard-won defences."
Dr Richard Hatchett, CEO of CEPI, said: "Much of the world has moved into a phase of coexisting with COVID-19, but we must remain vigilant against the persistent and evolving threat that the virus represents and continue to strive for equity in terms of access to vaccines and other countermeasures. In parallel, we must continue to evolve new and better countermeasures, which provide broader immunity and can be more easily produced, while building sustainable platforms to manufacture them. For that reason global leaders must sustain their support for COVAX, ACT-A and their constituent agencies."
Dr Bill Rodriguez, CEO of FIND, said: "Diagnostics are a critical enabler of health for all and were among the first tools deployed via ACT-A in collaboration with in-country partners. We are now entering a new phase of managing COVID-19 and stand ready to work alongside countries to integrate testing into routine health programmes, ensuring that those in need can be linked to timely treatment, while maintaining vigilance and readiness for potential new waves."
Catherine Russell, Executive Director of UNICEF, said: "The impact of the pandemic continues to threaten decades of progress for children, so the work of the ACT-A partnership is as important as ever. UNICEF will continue working with our ACT-A partners to ensure that every country and community has equitable access to the vaccines and tools they need to combat the COVID-19 virus – and to strengthen primary health systems and other vital services like routine immunization that can save children's lives and help them fulfil their potential."
Peter Sands, Executive Director of the Global Fund, said: "As the world transitions towards managing COVID-19 in the longer term and preparing for the next pandemics, the Global Fund will continue working with its ACT-Accelerator partners towards building stronger health systems and ensuring equitable and efficient procurement of life-saving products."
Subscribe to our newsletters →
Media Contacts
WHO Media inquiries
From Adversity to Triumph: The Inspirational Story of Jonathan Matías Pawluczyk, Master Trader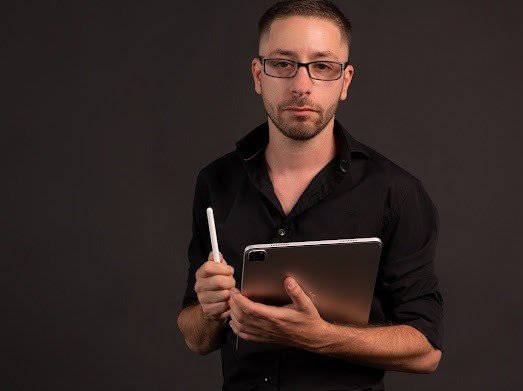 Jonathan Matías Pawluczyk, a 34-year-old master trader, is an inspiration to many in the world of trading. His journey to success was not without challenges, but his resilience and dedication have earned him a place among the top traders in the industry.
Born in the Santos Lugares neighborhood in the Buenos Aires suburbs, Jonathan's childhood was marked by a disease that tested him from a very young age. At just 1 year and 8 months old, he was diagnosed with insulin-dependent diabetes and was in a coma for several days. However, his parents raised him with love and discipline and helped him cope with his illness at a time when treatments were not as advanced as they are today.
Jonathan grew up during a difficult time in Argentina, during the government of Carlos Menem, and his family experienced the bankruptcy of several businesses, including one that had the famous brand Lecoqsportfit as a client. Despite the challenges, Jonathan persevered and tried to find his way in life.
For a while, he suffered from bad behavior and habits that led to him being kicked out of his parents' house. But the arrival of his daughter and the opportunity to learn about trading changed his life forever.
In 2017, the mother of his daughter invited him to join a multi-level marketing company that promoted a trading education service. Although he was not interested in doing network marketing, he fell in love with trading and took all the classes he could. He soon formed a team of 120 people but decided to distance himself from the Ponzi scheme and focus solely on trading. Although it was not easy, he persevered and reinvested everything he earned in education.
As for his personal life, Jonathan had to deal with a separation and raising his daughter amid economic uncertainty and his illness. But a friend asked him to teach him how to trade, and that's how he began to forge his path to success.
Today, Jonathan is a reference in the world of trading and has thousands of followers on Instagram. His story of overcoming obstacles and achieving success is inspiring, and his dedication to trading has led him to take ultra-expensive and advanced mentorship with market giants like Ricardo Gutierrez. His goal is to continue providing free training to show others how trading can change their lives and to continue expanding his knowledge and tools to face the forex market.
Despite the obstacles he has faced, Jonathan lives off what he loves and loves what he lives. His story is a lesson in perseverance, dedication, and success. He has proven that with hard work and determination, anyone can achieve their dreams. Jonathan is an example for those who want to succeed in the world of trading, but also for those who face challenges in their personal lives. His story shows that it is possible to overcome difficulties and achieve success in any field.
Medical practitioner from Nigeria urges Nigerian youths to take part in upcoming elections
Dr. Onwumelu's story is a testament to the power of determination and hard work. Born into a family of six children, he lost two sisters to illness at a young age. Undeterred by this tragedy, he and his remaining siblings were raised with a strong work ethic instilled in them by their father, the late Chief Eddy Onwumelu.
Despite the challenges he faced, Dr. Onwumelu pursued a career in medicine, completing his higher surgical residency program at the Royal College of Surgeons in Ireland from 2002 to 2009. While in Ireland, he also earned higher diploma degrees in tropical medicine and musculoskeletal medicine at RCSI and an MBA from Dublin City University. In 2010, he completed a residency in family medicine in Scotland before moving to Canada in 2015.
In Canada, Dr. Onwumelu's determination and hard work paid off. He was appointed Clinical Assistant Professor in the Department of Family Medicine at the University of Calgary in 2016, where he has trained over 35 resident doctors in the last seven years in family medicine, psychiatry, and dermatology. He has also helped many international medical graduates, especially those from Nigeria, to get into different residency programs in Canada.
Dr. Onwumelu's success is all the more impressive considering the challenges he faced as a Nigerian in a foreign country. Despite the negative perception of Nigeria as a country with a deficit of good leaders, Dr. Onwumelu believes that Nigeria has lost many good quality people to migration and brain drain abroad. However, he also believes that young people can make a difference in Nigeria's political landscape by using their electoral power to elect good leaders.
Dr. Onwumelu's achievements extend beyond his work in medicine. In 2016, he founded a medical professional corporation that he has grown into a large enterprise. His company has diversified to look after the medical needs of several old people's homes and is also affiliated with the University of Calgary in Canada as a teaching practice.
Dr. Onwumelu's inspiring story is proof that with hard work and determination, anything is possible. Despite facing numerous challenges, he persevered and achieved success, making a significant impact in his field of medicine and beyond. His story is an inspiration to young people everywhere, especially those facing difficult circumstances, to believe in themselves and pursue their dreams.
Meet Januthan Logathas: A Visionary Artist Pushing Boundaries in Video and Photography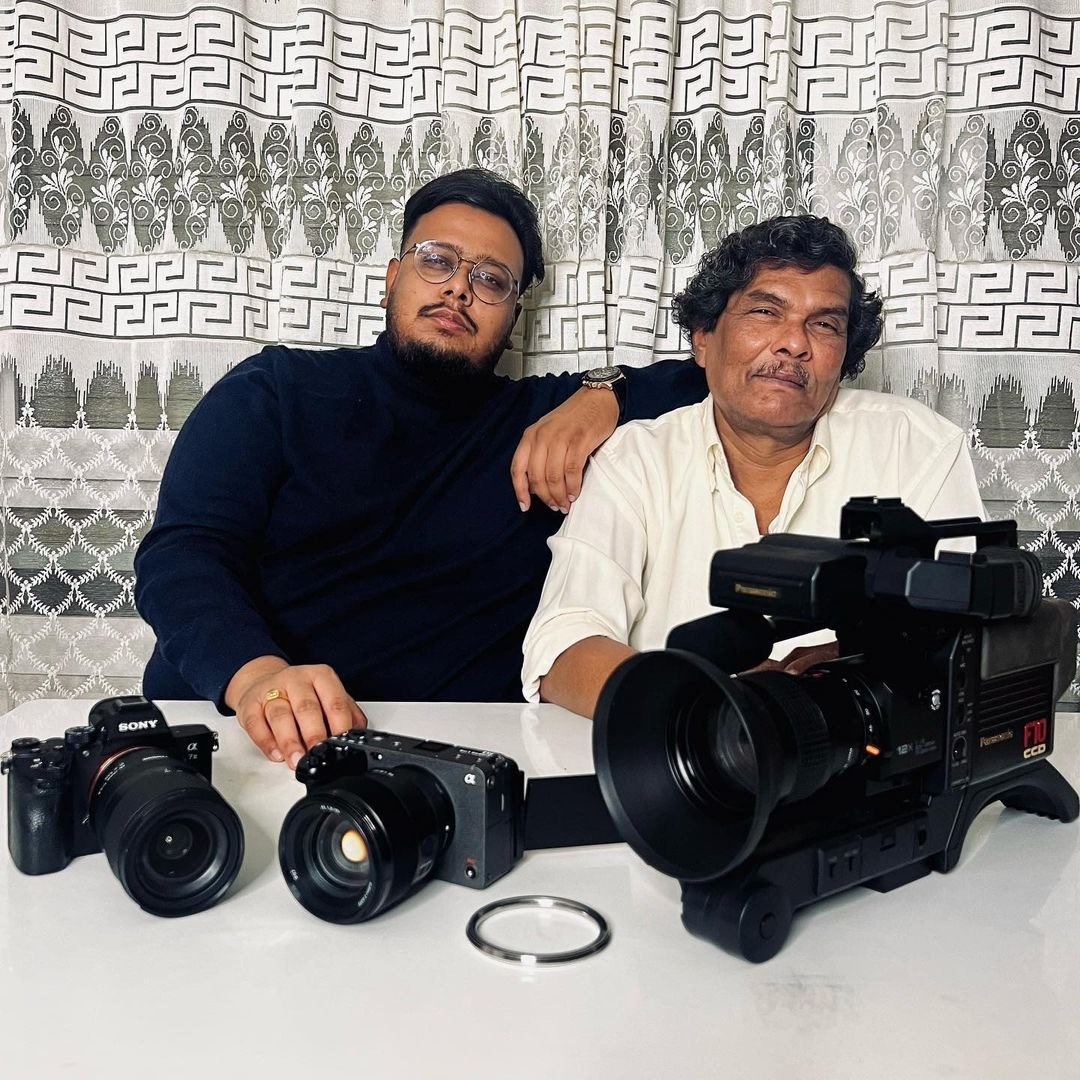 Januthan Logathas was born and raised in a small town in Switzerland, and he inherited his love of photography from his father, who worked in the same profession. Januthan has since become a well-known and widely respected video and photography professional, with a significant following among European Tamils.
Januthan's Instagram modeling shoots have been gaining traction and attention, and his Tik Tok videos have further boosted his recognition, thanks to his subtle humor that resonates with his audience.
Januthan has achieved several accolades in his profession, including being the first Tamil photographer to win the renowned Radisson award for the best wedding photography in Europe. His collaboration with dancer Usha Jay on a video garnered numerous views, helping to expand his audience even further.
Januthan recognizes that success in his field requires continuous learning and development of new creative ideas. He aims to increase both the quality of his work and his public profile, with the goal of becoming one of the best in the industry. His website showcases some of his best work, and his social media accounts are filled with content that offers a glimpse into his promising future projects.
For Januthan, the road to success is paved with hard work, persistence, and creativity. He is determined to continue pushing his limits to stand out in the highly competitive video and photography industry.
Check out the stunning work of Januthan Logathas on his Instagram account @jpresidento and Tik Tok handle jpresident. Follow him to witness his incredible talent as a video and photography professional. Also, visit the Wedisson Award website to see his award-winning wedding photography at https://wedisson.com/en/photographer/Gajananmanoharan. Don't miss out on the opportunity to experience his creative vision and skill firsthand!