'America is killing itself': world reacts with horror and incomprehension to Texas shooting
The international press responds scathingly to the tolerance for gun violence in the US: 'nothing fundamentally changes'
Politicians and media around the world have reacted with horror, incomprehension and weary resignation to news that an 18-year-old gunman had murdered 19 children and two teachers in America's 27th school shooting so far this year.
The politicians mostly observed formalities; commentators, not so much.
In devastated Ukraine, President Volodymyr Zelenskiy said he was "deeply saddened by the murder of innocent children", adding that his people "share the pain of the relatives and friends of the victims, and of all Americans".
France's president, Emmanuel Macron, described the massacre as "cowardly" and said the French shared Americans' "shock and grief – and the rage of those who are fighting to end the violence". Pope Francis said he was "heartbroken".
In London, the British prime minister, Boris Johnson, said the country's "thoughts are with all those affected by this horrific attack", while the foreign secretary, Liz Truss, said she was "horrified by the news". Her thoughts were "with the people of Texas".
The press, however, did not mince words.
"There's carnage in a US school, relatives' endless distress, a grave presidential speech – then nothing, till the next one," said Le Monde in a savage editorial. "If there is still an American exceptionalism, it is to tolerate its schools being regularly transformed into shooting ranges, sticky with blood."
Neither the Uvalde killer, nor the gunman who took 10 lives in Buffalo, nor the one who killed one and wounded five in a California church faced "any legal safeguards that might have complicated access to the firearms they used", the French daily said.
"America is killing itself, and the Republican party is looking elsewhere. The defence of the second amendment, in its most absolutist sense, is now a quasi-sacred duty, escaping all questioning. Always more weapons: that is Republicans' only credo."
Americans, Le Monde said, "bought nearly 20 million firearms in 2021, the second highest sales in history. They also experienced more than 20,000 firearms deaths, not counting suicides. Yet Republicans are plainly unable to establish a causal link."
In the Netherlands, NRC Handelsblad made much the same points. It has become, the paper said, "a ritual, to which America is more accustomed than any other nation": a governor urging togetherness, a president quoting the Bible, politicians accusing each other of politicising, "and the countdown to the next one begins".
Regardless of "generous donations" from the NRA gun lobby, the paper said, "the right to bear arms has solidified and hardened into dogma in a polarised American society" – and with a six-to-three conservative majority on the supreme court, it was a right that might be extended rather than restricted.
Germany's Frankfurter Allgemeine Zeitung (FAZ) noted that this year would mark the 10th anniversary of the Sandy Hook massacre, when "the American nation came together in its shock for a historic moment". Sadly, it did not change anything.
Now, the paper said, "another gunman has bought, apparently legally, two semi-automatic rifles and used them to murder 19 children and two adults shortly after his 18th birthday – three years before he was allowed to drink beer".
It is not just "a coalition of gun enthusiasts, gun sellers and fearful citizens, welded together by the NRA, that stands in the way of regulation", the paper said.
"The real stroke of genius was to reinterpret the second amendment right as the only true badge of constitutional loyalty and a requirement for preserving the American way of life. In America, in 2022, the fact that 19 pupils were murdered by a heavily armed 18-year-old two days before the summer holidays will not change anything."
The Suddeutsche Zeitung said it "probably takes numbers to grasp, if only faintly, what nobody will ever be able to actually understand": this was Americas 215th firearms incident this year in which at least four people were killed or injured. Last year, there were 693. Since 2013, 2,858 children had been killed or injured.
Spain's El País had an equally weary analysis. "Mass shootings are such an essential part of US life they have their own rules," wrote its correspondent, Iker Seisdedos. And each one prompts "an artificial reopening of the debate on gun control".
The US has 4% of the world's population, but almost half the pistols and rifles registered on the planet, he said: "It's a recurring drama, to which America's lawmakers seem unwilling to put an end – even though they could."
The most personal response was from Steffen Kretz, a US correspondent for Danish public radio DR. Hours after the latest tragedy, he said, he got a letter from the school his seven-year-old daughter attends promising special help for pupils on Wednesday.
"Only in the US," write Kretz, "does a seven-year-old attend school to learn about school shootings. Only in the US do children who only just learned to ride a bike have to practise hiding under school desks in case a bad man with a gun comes."
Every time "a maniac enters a school and spreads death and destruction in a place that should be safe and secure", he wrote, "the same debate begins. And so far it has led only led to the same result: nothing fundamentally changes."
The sheer number of weapons in the US, and the power of the NRA, mean this will "probably continue. America's love-hate relationship with firearms has become an example of how money and lobby groups have corrupted the political system."So when Kretz's daughter meets her friends on Wednesday, they will have to process the fact that the 19 Texas victims were "children their age, whose only fault was to be at school that day. There will be a debate, with arguments everyone knows. Next week, the focus will be elsewhere. Until it happens again."
Ocean census aims to discover 100,000 previously unknown marine species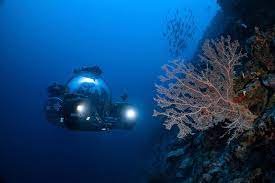 Researchers have embarked on an ambitious global initiative to discover and record marine life hidden in the world's oceans.
Ocean Census aims to identify 100,000 unknown species in the next 10 years, allowing scientists to better understand and protect the deep-sea ecosystem.
There are huge gaps in our knowledge of the ocean depths. Of the 2.2 million species believed to exist in the Earth's oceans, only 240,000 have been described by scientists, according to the census.
Technological advances
It typically takes scientists at least a year to definitively describe a species post-discovery, but new types of technology are making it much easier for sea creatures to be studied in their natural habitat. These include tools like underwater laser scanning that can scan gelatinous creatures such as jelly fish that are hard to study on land.
"You can now look at (the creature) in the water column and see what the morphology is and study them in situ," said Jyotika Virmani, the executive director of the Schmidt Ocean Institute in Palo Alto, California, which will participate in the project.
"What we're moving towards is a place where we can actually perhaps even do taxonomic identification in the water column instead of bringing everything back to land. And that's really exciting and will make things move a lot faster."
All living organisms, including humans, disperse genetic material into the environment, and the project will also make use of new and accessible techniques to sample waterborne DNA to detect and track species.
While many of the species discovered are likely to be on the smaller end of the scale, Virmani noted that the world's longest sea creature was only discovered in 2020 off the coast of Western Australia — a 150-foot stringlike animal known as a siphonophore.
Ocean Census will also help to identify how marine ecosystems are responding to the climate crisis, and assess how marine life could adapt to a warmer climate.
The project is being led by Nekton, a UK-based marine science and conservation institute, and funded by The Nippon Foundation, a nonprofit foundation based in Japan.
Over the next decade, dozens of expeditions to the ocean's biodiversity hotspots will search for new species involving divers, submarines and deep-sea robots. The project also hopes to involve private vessels and individuals. The data and information gathered will by openly accessible for scientists, policymakers and the public for noncommercial use.
3 tips can help you save if you're living paycheck to paycheck, personal finance expert Suze Orman says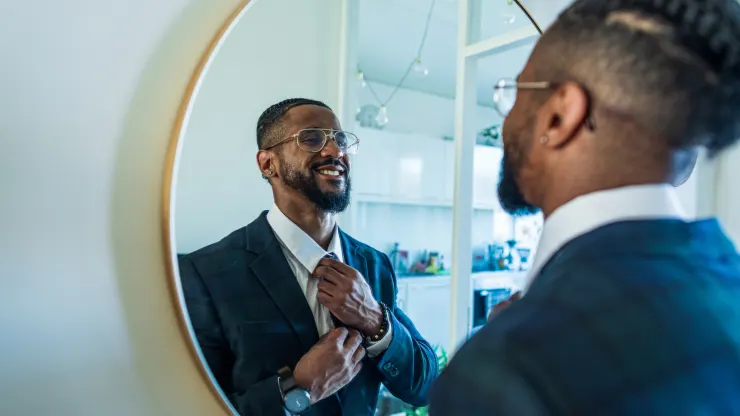 When you're living paycheck to paycheck, it can be tough to find money to save.
That was the situation one audience member, Natalie, wrote in about ahead of CNBC's Women & Wealth event on Tuesday. While grappling with high childcare and housing costs, Natalie is barely breaking even, she wrote, which makes finding money to set aside for big goals like retirement difficult.
A recent CNBC Your Money Financial Confidence Survey, conducted in partnership with Momentive, shows that she is not alone. More than half, or 58%, of all Americans are living paycheck to paycheck, according to the March results.
If you find setting money aside difficult, it's a sign that it's time to change your lifestyle, personal finance expert Suze Orman said.
As part of its National Financial Literacy Month efforts, CNBC will be featuring stories throughout the month dedicated to helping people manage, grow and protect their money so they can truly live ambitiously.
70% of Americans are feeling financially stressed, new CNBC survey finds
Most Americans are using tax refunds to boost savings or pay off debt
58% of Americans live paycheck to paycheck: CNBC survey
How smart are you about your money? Test your knowledge now
Here's how to handle stress over market volatility, financial advisor says
These steps can help close the racial retirement gap. 'It's not what you make, it's what you keep'
View More
"You have to strike the word 'can't' out of your vocabulary," Orman said in response to the audience query.
Rather, people should draw up a financial to-do list right now that includes getting out of credit card debt, having an eight- to 12-month emergency fund and funding their retirement accounts, Orman said.
That's as many experts, including Orman, say a recession could be coming.
But whether there is a recession or not, you need to be prepared that an unexpected event — like an illness, accident or layoff — could set you back, Orman said.
"The most important thing, really, for everybody to understand about their money … is that you have got to live a life below your means, but within your needs," Orman said.
Several tips can help you get started.
1. Make yourself a 'No. 1 priority'
Portrait of an elegant man in a suit preparing for an important day at work
Daniloandjus | E+ | Getty Images
People who think they are living paycheck to paycheck likely have something they are doing with money that they should not be doing, Orman said.
For example, if you go out to eat rather than eating in, that's $10 you could be putting into a Roth individual retirement account — an account for post-tax contributions towards retirement.
"You have to make yourself a No. 1 priority," Orman said.
That means you do what you have to do in order to meet your financial goals, she said, even if it means taking on more than one job or cutting back on discretionary expenses.
You should be always be funding your retirement accounts, Orman said.
2. Automate your savings
To get into the habit of setting money aside, it's best to automate the process, Orman said.
So whether you choose to do $50 a month or $100 a month, by setting aside money before you see it in your paycheck, "you will find that you do not miss it," Orman said.
Inside MT BARBER: The Rising Star in the Barber Shop Industry
Gustavo Olmedo Romero, a professional barber from Oaxaca, Mexico, is making waves in the world of barbering with his brand MT BARBER. Born on September 1, 1986, Gustavo migrated to the United States at the age of 15 in search of a better future. He settled in New Brunswick for two years before moving to Delaware, where he worked multiple jobs, including dishwasher, cook, and gardener.
This period of his life was crucial in shaping his work ethic, and Gustavo is now living his dream.
At the age of 24, Gustavo started learning the profession that had fascinated him since childhood. He taught himself through videos and practice sessions with his friends, and in 2010, he began working in a barber shop where he worked for seven years, honing his skills and becoming a high-level barber. In 2017, Gustavo opened his first barber shop called MT BARBER SHOP, where he employed 12 barbers. Two years later, he opened his second shop with the same name, adding 12 more barbers to his team and expanding his brand.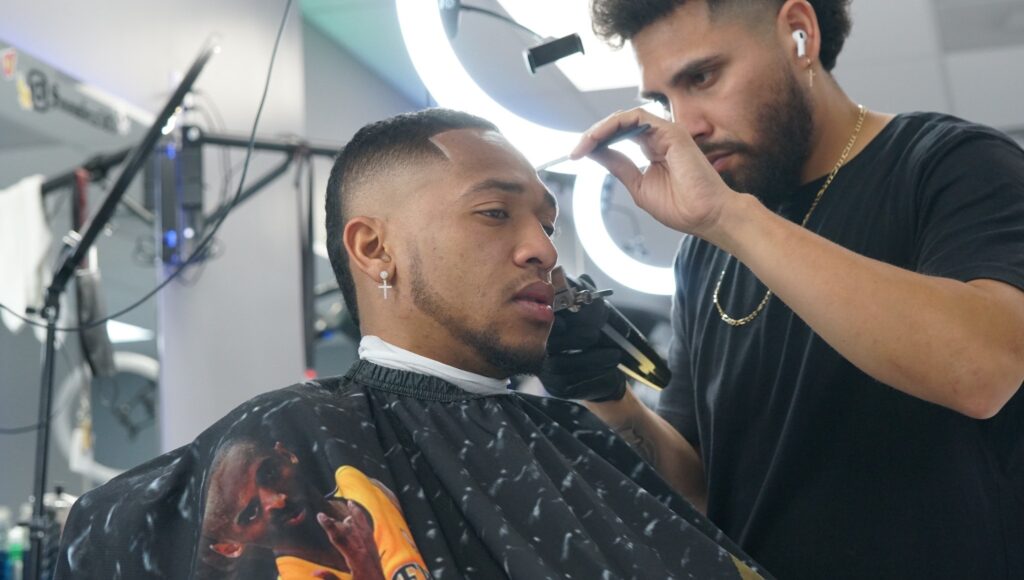 According to Gustavo, the world of barbering is an excellent profession to learn and grow in, but it requires a lot of discipline and constant learning because haircuts and styles are continually evolving. Gustavo has also worked with professional soccer players, including José Andrés Martínez and Gelmin Rivas. His vision is to expand his brand nationally and internationally, and he knows that it will take a lot of hard work and effort, but he is determined to achieve his goals.
MT BARBER's Instagram handle is @mexican_talent, and you can book an appointment on their website mtbarbershop.booksy.com. Gustavo Olmedo Romero is changing the world of barbering with his brand, MT BARBER, and he is an inspiration to many aspiring barbers.