'Emily' Imagines Brontë Before 'Wuthering Heights'
Given that there are few activities less inherently cinematic than writing, I'm surprised and heartened by how many good movies I've seen in recent years that have convincingly entered the lives and minds of authors. I'm thinking of A Quiet Passion, the Emily Dickinson biopic, and Shirley, about The Haunting of Hill House author Shirley Jackson. You don't spend a lot of time watching these women scribbling with their quills or banging away at their typewriters, but you do get a rich sense of how their artistic sensibilities came into being.
The latest fine addition to this group is Emily, which freely speculates about the life of the 19th-century English writer Emily Jane Brontë in the years before she would write her one and only novel, Wuthering Heights. The movie takes significant liberties with what is known about Emily and her famous sisters, Charlotte and Anne, but as a non-stickler for biopic accuracy, I didn't mind. True or false or somewhere in between, this is an engagingly detailed and emotionally truthful portrait of a family of artists. Every character and actor leaves a vivid impression.
Emily is strikingly played by Emma Mackey, the French-British actor known for her work on the series Sex Education; she was also the best thing in the recent remake of Death on the Nile. Mackey has the kind of searing gaze that cuts right through any period-piece decorum, and that makes her perfect for the sardonic, self-amused Emily. She's neither as sweet as her younger sister, Anne, nor as well behaved as her older sister, Charlotte, who's memorably played by Alexandra Dowling. Charlotte is studying to be a teacher and wants Emily to do the same, mainly to please their strict clergyman father.
But Emily's natural talent is for inventing stories and writing poetry, and also for speaking her mind with a boldness that leaves others unsettled. There's a dark side to Emily, and it emerges whenever she mentions her mother's long-ago death, something the others don't like to talk about.
Of all her siblings, Emily is probably closest to her fellow-misfit brother, Branwell, an aspiring painter played by Fionn Whitehead. Their bond becomes even stronger after Branwell drops out of art school and sinks into alcoholism and opium addiction. One day, while they're walking the Yorkshire moors, she notices three words inked on his arm: "Freedom in thought" — a creed that also becomes her own.
And so Emily tells a familiar but compelling story of a woman rebelling against the expectations of her religious and image-conscious family. In her biggest breach of convention, she falls into a torrid romance with William Weightman, the handsome young curate who assists her father in his church duties.
Emily and William, played by Oliver Jackson-Cohen, initially loathe each other, which makes it all the more affecting when they surrender to their passion. Their affair is clearly laying the narrative framework for the forbidden love between Catherine and Heathcliff in Wuthering Heights.
That idea might sound overly simplistic, especially if, like me, you chafe at the notion that great art can only emerge from direct autobiographical experience. But even if the movie plays hard and loose with the facts — some have speculated that there was a romantic connection between Anne Brontë and William Weightman — Mackey and Jackson-Cohen bring so much heat and conviction that their love story sweeps you up in its wake.
But as magnetic as Emily and William are together, their bond isn't the only one of note here. I've rarely seen a movie this attuned to the emotional complexity of sibling relationships, especially between Charlotte and Emily, whose mutual exasperation never obscures the depths of their sisterly love.
Emily marks an excellent writing and directing debut for the actor Frances O'Connor, who's appeared in her own share of English literary adaptations like Mansfield Park and The Importance of Being Earnest. Her witty but unfussy script is rife with echoes of Wuthering Heights, which means it often plays like a ghost story. Much of the movie is set in dim, candlelit interiors, including one terrifying scene in which an innocent game among the Brontë siblings becomes a disturbing kind of séance. O'Connor keeps her camera tightly fixed on Emily even at her most anguished moments, when she seems to be teetering on the brink of madness. Maybe she is. But maybe it takes a little madness to create a work of art, including a movie as good as this one.
THREE SISTERS Starring Oscar Isaac and Greta Gerwig Indefinitely Postponed at New York Theatre Workshop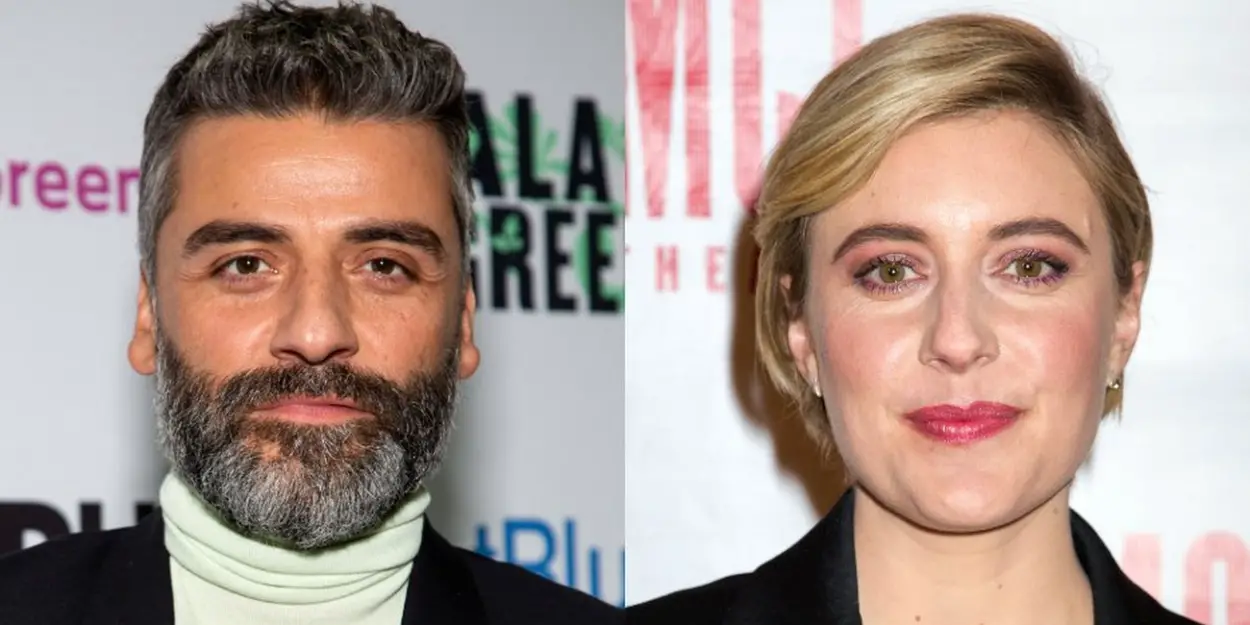 New York Theatre Workshop has announced that the highly anticipated production of Three Sisters-directed by Sam Gold in a new adaptation by Clare Barron starring Oscar Isaac and Greta Gerwig-has been indefinitely postponed.
Read NYTW's statement below:
Originally announced as part of the 2019/20 season, the production was initially delayed due to the COVID-19 pandemic. In the intervening three years, NYTW has worked to reunite the original company for a summer 2023 production. Unfortunately, new scheduling conflicts have arisen for the production's in-demand artists which proved to be insurmountable in bringing the production to life during the 2022/23 season. NYTW hopes to be able to bring this new production to the stage in a future season and joins the community in the disappointment of this second postponement.
Because bringing these productions to the stage often takes many months-sometimes years-there will not be a replacement production in the 2022/23 season, which will be shortened to four productions. How to Defend Yourself is currently playing through April 2 and The Half-God of Rainfall will close out the season in spring/summer 2023.
Greta Gerwig had previously worked with director Sam Gold on The Village Bike at MCC Theater, and Oscar Isaac had worked with Gold on Hamlet at The Public. Oscar Isaac is currently starring in Lorraine Hansberry's The Sign in Sidney Brustein's Window at the BAM Harvey Theater.
From Zero to Hero: Entrepreneur Daniel Bromberg's Online Income Generation Lessons for E-commerce Success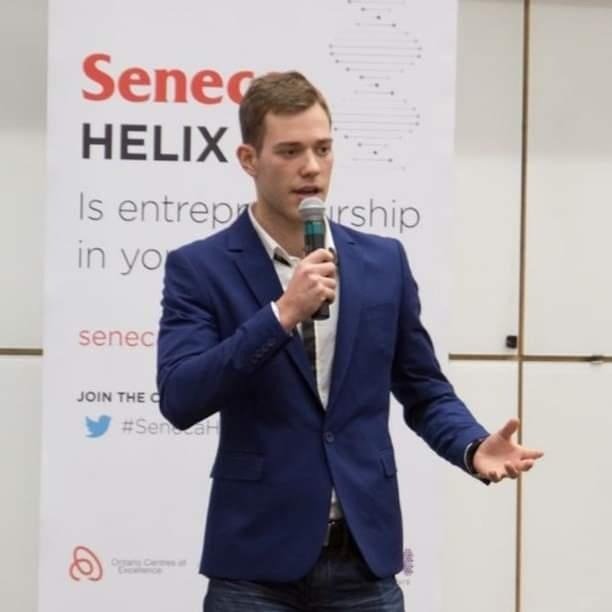 Daniel Bromberg
is a seasoned entrepreneur and coach who has been immersed in these fields for several years. He feels more than grateful to be doing what he loves, as he has always had an entrepreneurial mindset. At the age of 19, he started his first business, which was a travel pillow company. This venture was highly successful and provided him with invaluable knowledge about the business world and what it takes to succeed. Despite the success of his first business,
Daniel
faced challenges in continuing it when he started attending university. The demands of his studies left little time for him to devote to the business. Eventually, he decided to close it down. Later on, he moved on to event planning and became one of the most successful producers in Toronto at the age of 23. However, when the COVID-19 crisis hit, he had to put his event planning business on hold. Nevertheless, he saw this as an opportunity to enter the world of online e-commerce. Between 2019 and 2023, Daniel opened five successful e-commerce brands that generate six-figure monthly incomes. He not only manages these brands but also teaches others how to achieve success and earn money in the e-commerce industry, primarily through Shopify. His main products are ergonomic office chairs. Daniel prides himself on having generated more than $5 million in revenue and six-figure monthly incomes. His ultimate vision is to teach as many people as possible how to escape the 9-to-5 grind and grow their businesses into public enterprises.
Daniel
can be found on Instagram as
@brombergon
, where he shares a great deal of content about his profession and his method for teaching others how to make money in the industry. He also has a personal website where he shares his journey as an entrepreneur and showcases the products he specializes in, such as ergonomic office chairs. Customers can purchase these products directly from his website. In conclusion,
Daniel Bromberg
is a talented entrepreneur and coach who is passionate about helping others succeed. With his vast experience and knowledge in the e-commerce industry, he is changing the game and inspiring others to pursue their dreams.
Analysis: Most Californians Have Health Coverage. Now Is the Time to Bolster the System
California is a national leader when it comes to providing health care coverage to low-income residents. The state was one of the first, in 2014, to expand Medicaid — known in California as Medi-Cal — under the Affordable Care Act, which allowed millions of previously ineligible low-income adults to qualify for the program.
Since then, California has expanded the program to people without legal immigration status — first to children in 2016, then to young adults in 2019, and most recently to adults 50 and older. Gov. Gavin Newsom has committed to covering all remaining eligible adults by 2024.
These expansions are a major step towards health equity in California, steps I've advocated for. But expanding health coverage is only the beginning. Now it's time for California to lead the way again by shoring up quality and access within the system.
A third of Californians rely on Medi-Cal for health care. But actually getting that care is difficult for many, according to Jose Torres, policy and legislative advocate with Health Access California, a statewide health care consumer advocacy organization. Patients often can't find Medi-Cal providers in their neighborhoods and have to travel unacceptable distances to get care, he told me. Many also face difficulties finding providers that speak their language or who understand their culture, a factor that worsens racial disparities in health care.
The result is that even though they have health coverage, access to care is often second-rate and serves to perpetuate health disparities. Due to societal inequalities, people of color are disproportionately low-income and enrolled in Medi-Cal.