Don't Drag the Military into Politics
American respect for its military is plummeting. It has dropped by 30 points in the past five years in surveys conducted by the Reagan Foundation. In their less than half of respondents have a great deal of trust and confidence in America's military. Unless both civilian and military leaders take corrective actions to repair the breach, this will impede recruiting, diminish unit cohesion, and damage the bond between the military and the public it serves.
As concerning as the drop itself is the reason. 62 percent of respondents said they were losing trust and confidence because the military leadership is becoming overly politicized. Nor is the attitude partisan: 60 percent of Democrats gave that answer, as did 60 percent of Independents and 65 percent of Republicans. Only 35 percent of respondents expressed confidence in the military's ability to act in a professional and nonpolitical manner.  
If America wants to retain a military that recruits from all parts of the citizenry and brings them together into an effective fighting force, it should both correct that public perception and better insulate the military from being a pawn in partisan political disputes. This will require more discipline from military leaders and greater recognition by politicians of the damage they are doing to our national security by castigating the professionalism and non-partisan commitment of America's soldiers, sailors, airmen, marines, and their leaders. Military leaders should stick to the core functions of the profession and master saying "that's a more appropriate question for the secretary of defense." Politicians should stop hiding behind uniforms when enacting unpopular policies, and expend their efforts on passing relevant legislation in areas urgently in need of attention.
The Reagan Foundation's findings are at strong variance with how the military views itself. America's military believes it is a paragon of non-partisan professionalism, and works hard to inculcate that attitude through professional military education. Military about veteran political activism reflecting on the active-duty force. But they don't believe public concerns about politicization of the military are affecting the force. Gen. David Berger, the commandant of the Marine Corps, that "I don't see and hear a conversation or an impact of woke-ism in the rank and file, at all." The Army's head of recruiting believes the concerns are having on Americans' willingness to serve.  
But there have been a number of developments over the past several decades that have contributed to the perception of the military's politicization. Veterans' endorsement of presidential candidates has been an escalating arms race since retired Marine Commandant Paul X. Kelly endorsed Ronald Reagan in 1980. Presidential campaigns now routinely roll out lists of hundreds of retired flag officers and include uniformed military in campaign ads. The Bush administration left it to the military to persuade Congress to support the Iraq surge. In 2016, retired Gen. John Allen spoke at the Democratic National Convention to endorse the Democratic candidate while, in a more egregious move, retired Lt. Gen. (ret.) Michael Flynn led chants of "lock her up" at the Republican National Convention.
 
Furthermore, Presidents Barack Obama and Donald Trump both nominated record numbers of high-ranking veterans into senior civilian appointments. Like his predecessor, President Joe Biden nominated a recently retired veteran to be secretary of defense. More recently, Biden as he gave a highly political speech about the threat to democracy in the country. All of these actions are shaping public perceptions of the military as a partisan political force.
Some active-duty military leaders have also increasingly engaged in political acts. In particular, the serving chairman of the Joint Chiefs of Staff marched with the president in battle dress through a public square that had been forcibly cleared during the 2020 social justice protests.  Gen. Mark Milley admirably , but is likely to be what most in the public remember long after. Milley has leaned into other political controversies too: offering his view of during Congressional hearings and virtually every journalist's account of the Trump administration in order to cast himself as the savior of the republic.
 
Milley's supporters may argue he was defending the civilian secretary, or that as a soldier and hockey player he couldn't be expected to sit on the sidelines. But the civilian secretary of defense does not require protecting by his military subordinates. Political fights are properly the province of civilian appointees. And you don't just get the upside of playing politics. If you're going to act like a hockey player, you're going to get hit in the mouth with a puck from time to time. Milley clumsily engaging on political topics has made it fair game for Congress to press him and other military leaders — including every flag officer that is put forward for three-star promotion — on political issues.
 
Congress should resist that temptation, however. Republicans in the House of Representatives are frothing at the mouth for the chance to drag Milley up to testify, an extended repeat of the disgraceful spectacle last year of representatives accusing him of  Repeating that political theater would be a terrible thing to do both to America's security and civil-military relations. The overwhelming majority of the military — including and especially its leadership — are to be left out of the febrile partisan politics of the moment. For the good of the country, politicians should heed that plea.
The main driver of declining confidence in America's military leaders is the relentless hectoring of them on political issues by politicians. It is politicians who serve up the circumstances, whether it's the Trump White House orchestrating Lafayette Square, the Biden White House setting marines to flank the president during a political speech, or congressmen and congresswomen scoring political points by dragging uniforms into the political arena.
 
Instead of continuing to prosecute those polarizing issues or turning Milley on a spit over a fire, Congress could instead take steps that actually support the men and women in uniform. If Congress is alarmed about the state of our military, they should pass the National Defense Authorization Act and defense appropriations bills on time. They should rigorously question whether the Biden defense budget is adequate to carry out the president's national security strategy. They could also reform acquisition processes to draw tech talent into the defense enterprise and confirm or deny appointees in a timely manner so elected leaders have staff in place. There is serious work to be done to defend America. Politicizing the military will make it weaker — not stronger. 
Software investors must (re)learn these 3 ideas before getting into deep tech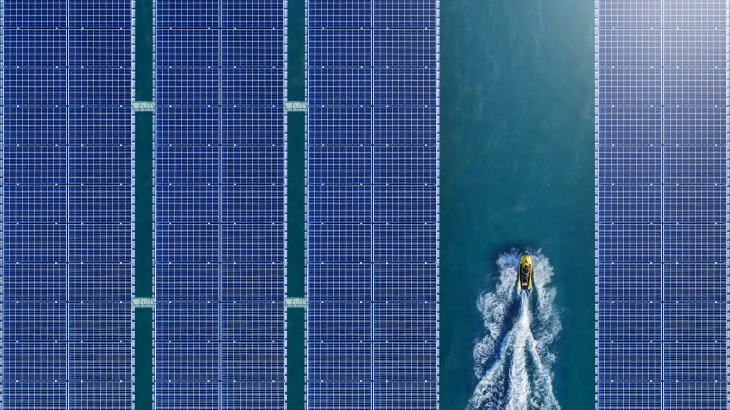 Last year, The Information proclaimed the software investing playbook has gone from an exclusive recipe amongst VCs to common knowledge amongst all investors. That, in addition to cheap money, has turned software investing into a low-margin finance game.
Yet, traditional VCs are still stuck with their now low-margin businesses, unable to move forward and invest in the next big thing: deep tech.
But perhaps that's for the best. After all, unless software investors can unlearn their own playbook, they'll continue struggling with the innovator dilemma while they slowly go extinct alongside the companies they're so eager to fund.
In other words, the software playbook is dead, not just doomed to fail. Here are three things software investors must relearn before investing in deep tech.
The market is king. Your founder has no power here
Software investors' founder-first mantra is simply wrong in the world of deep tech. This type of magical thinking is exactly why their software playbook is doomed to fail.
Deep tech takes decades to bear fruit, not years, and it is virtually impossible for deep tech companies to do a hard pivot. Expecting founders to overcome physical and technological constraints is downright bad investing, especially in an era where cheap money tends to evaporate.
If you're a software investor looking to invest in deep tech, you need to understand that the market is king here. A charismatic founder cannot be relied upon to "figure it out" along the way and a company's team is only as good as its ability to exist inside its market.
With pivots out the window, a deep tech company needs to get the market right from day one. A half-baked, superficial hypothesis about product-market fit and go-to-market strategy is child's play in the world of deep tech.
At 100 years old, I'm the 'world's oldest practicing doctor'—5 things I never do to live a long, happy life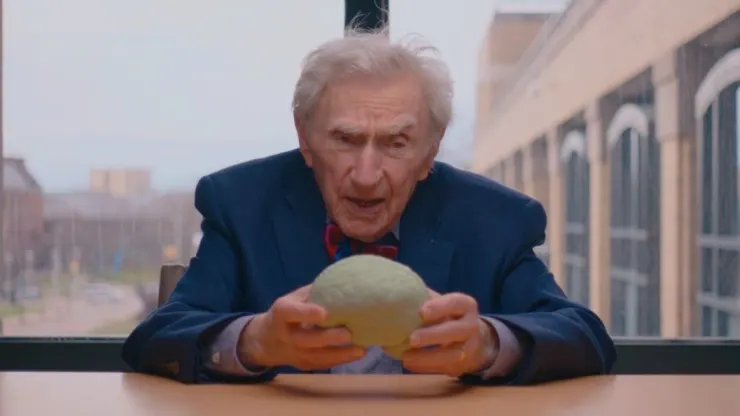 When I was born in 1922, the average life expectancy in the U.S. was 58 years old for men, and 61 years old for women.
So as a 100-year-old practicing medical doctor and neurologist, patients often ask me for tips on how to stay healthy, happy and mentally sharp.
Good genes and a bit of luck can give you a head start, but here are some lifestyle rules I have lived by over the past century:
1. I don't spend my days retired.
I've been working for more than 75 years, and was even named as the world's oldest practicing doctor by the Guinness World Records. Sara, my wife of 65 years, also still practices psychoanalysis and psychiatry at age 89.
During the pandemic, I treated patients for five or six days a week. Then I switched to teaching medical residents for up to three days a week. (My hospital just shut down, so I'm currently doing medical legal review work while I look for another role.)
When I'm not working, I like spending time with my four children and 10 grandchildren, snowshoeing, and watching Cleveland sports.
If you're blessed to have a career you enjoy and are still able to work, consider delaying retirement. Many people who retire and become inactive in their day-to-day routine are at an increased risk of cognitive decline.
2. I don't let myself get out of shape.
Swimming, jogging, hiking and skiing well into my late-80s has kept me strong and healthy.
While I no longer ski and am not quite as active as I once was, I try to get in at least three miles on my treadmill at a brisk pace most days of the week. Watching Turner Classic Movies in the background helps curb some of the boredom.
Studies have found that something as simple as a 15-minute walk outside could lower your risk of premature death by almost 25%.
3. I don't smoke.
When I was in high school in the 1930s, I told my father that I wanted to take up smoking. He said, "That's alright with me. But why would anyone want to put anything but fresh air into his lungs when life is so short as it is?"
That immediately took the fun and excitement out of tobacco for me.
I remember attending medical meetings where doctors would, with a cigarette dangling from their mouths, tell patients to take up smoking because it would "curb your appetite and quiet your nerves."
Today, we know that cigarette smoking leads to cancer, stroke, peripheral artery disease, coronary artery disease, and other pulmonary and cardiovascular diseases.
4. I don't restrict myself.
Moderation allows us to live life to the fullest while also keeping us from going overboard and impacting our health in the long run.
I'll have a martini and New York strip steak occasionally, but not every day. Sara is an excellent chef, and she's helped me maintain a healthy and varied diet. We have salad with every meal, and enjoy greens like bok choy, broccoli and Brussels sprouts.
The real secret to longevity is that there are no secrets. But we live daily and die once, so we must make the most of the time we have.
5. I don't let my knowledge go to waste.
Having practiced neurology for over seven decades, I've witnessed medicine evolve from lobotomies to the latest computerized imaging techniques.
I thoroughly enjoy teaching my medical residents and students, and I learn a great deal from them as well.
I have also been participating in upcoming documentary about my life. It's been a joy to share stories from my long career with the next generation.
Dr. Howard Tucker is a neurologist from Cleveland, Ohio and was named the "Oldest Practicing Doctor″ by Guinness World Records. He received his law degree and passed the Ohio Bar Exam in his late 60s, and served as chief of neurology of the Atlantic fleet during the Korean War. A feature documentary about Dr. Tucker is in the works. Follow him on TikTok, Instagram and Facebook.
Jury deliberates fate of businessman accused of Miami murder-for-hire plot involving MMA fighters, gang member
MIAMI – After having to stare at gruesome photos for hours, the jury started to deliberate Wednesday afternoon on the fate of Manuel Marin, a Cuban-American businessman accused of a murder-for-hire plot targeting Camilo Salazar, a romantic rival.
Assistant State Attorney Jonathan Borst showed photos of Salazar's bruised and partially burned body while Dr. Emma Lew, the Miami-Dade medical examiner who performed the victim's autopsy over a decade ago, testified in court. She also stood up and held up a photo for the jury to see.
"He had two cuts across the front of his neck," Lew said adding that Salazar, a 43-year-old father from Coconut Grove, had suffered bone fractures and burns in his genital area, and he was still alive when someone slit his throat without hesitation.
A poster-size photo on an easel facing the jury showed Salazar, as detectives found him with his hands bound on June 1, 2011, in a desolated area along Okeechobee Road, while Assistant State Attorney Justin Funck delivered his closing statement.
"Manuel Marin is the match that lit the fire. Manuel Marin started striking that match on March 15. He set that fire and let it burn. He let Camilo Salazar burn," Funck said referring to Marin's first call to Isaac in March 2011. "His ego, his pride, his machismo — that was the gasoline."
Detectives identified the trio who abducted and tortured Salazar before killing him as Roberto Isaac, a Latin Kings gang member; and MMA fighters Alexis Vila Perdomo and Ariel Gandulla.
Salazar, a married interior designer, vanished on June 1, 2011, after dropping off his baby girl at his wife's office in Coconut Grove. Detectives said his family and friends later found his car in the office's parking lot, as they frantically searched for him.
Funck cited cell phone and SunPass records as "direct evidence" of Marin's involvement in Salazar's murder. He also listed Marin's bank and property transfers before the murder as evidence that there was a premeditated plan.
Attorney Jose M. Quiñon, who defended Marin, argued there was insufficient evidence to find Marin, a former Presidente Supermarkets partner, guilty of second-degree murder and conspiracy to commit kidnapping and murder.
You are not guilty simply because you may be in some place or you may associate with someone who commits a crime," Quiñon said.
Vila Perdomo, who was Marin's friend because they were both Cuban and shared an interest in MMA, "is the one who decides that he is going to help his friend," Quiñon said during his closing statement later adding, "The plan was to scare Salazar."
Quiñon said Isaac, who is the "violent" gang member, was the one who decided to kill Salazar — without Marin's knowledge. He also said Isaac was the one who smelled like gasoline and not Marin, who he described as a hardworking father and doting husband who had hired maids and cooks to help and even bought the house next door to give his wife a second pool.
The prosecution, Quiñon said, just didn't have enough evidence or a reliable witness to affirm with certainty that Marin had killed Salazar.
"This killing is something that took place in a place where nobody knows who really killed Mr. Salazar," Quiñon told the jury.
Funck disagreed and argued that Marin was the one who "decided" Salazar had to die and since the plan was to kidnap him and kill him they held Salazar at Isaac's house until Marin arrived from his family trip to Bimini, an island in the Bahamas.
Funck said Gandulla had testified that he saw Marin and the blue Mercedes-Benz.
"Marin is waiting with the hatch-up, back of the Mercedes lined in plastic," Funck
Before the closing statements and jury instructions, Miami-Dade County Circuit Judge Miguel M. de la O asked Marin if he wanted to testify even though Quiñon, a former Assistant State Attorney in Miami-Dade County, had advised him not to.
With the help of a court translator, Marin told De la O that he had decided not to testify. Prosecutors also mentioned during the trial that Marin vanished a few days after the murder and surrendered to authorities in 2018 at a U.S. embassy in Spain to face charges in Miami-Dade.
In 2019, a jury found Isaac guilty of second-degree murder and conspiracy to commit kidnapping and murder, and Vila Perdomo guilty of conspiracy to commit kidnapping and murder. A judge sentenced Isaac to life in prison and Vila Perdomo to 15 years in prison.
As part of a plea agreement, a judge sentenced Gandulla to 36 months in prison, which he served. The Florida Department of Corrections released him on April 11, 2022. He testified in the cases of Isaac, Vila Perdomo, and most recently Marin.
Quiñon questioned Gandulla's honesty and motives and he asked jurors to disregard his testimony. Funck asked the jury to consider Gandulla could have chosen to remain in Canada with his family, but instead he pleaded guilty to kidnapping out of remorse.
Before deliberations started, De la O decided to dismiss a juror saying he had spent most of the trial sleeping and an alternate juror took his place. If the jury unanimously agrees to convict Marin, he could face a maximum sentence of life in prison.