Dr. Desai & How He is Changing Lives World Wide
Urmen Desai, MD, MPH, FACS is a Harvard-educated, board-certified plastic and reconstructive surgeon practicing in Beverly Hills, California. He has been featured in Goodmorning America, ABC News, The Daily Mail, The Guardian, New York Daily News, NBC News & Many More.
He is highly sought after for his expertise and the way he truly cares for people. He always knew he wanted to change lives as he grew up helping his parents run their nursing homes in Boston. When he was young, he would go to work with his mother and father. He would chat and play games with the patients," he says. "As I got a older, my after-school job was working as an activities counselor in one of the nursing homes—playing bingo and organizing card games." Dr. Desai felt most comfortable interacting with patients in healthcare settings.
While still in high school, he took classes at MIT and then enrolled as an undergraduate at the University of Rochester in New York. "By the time I got to college, I was pre-med and majoring in neuroscience because I was interested in the brain and how it functions," says Dr. Desai.
After spending many hours with the Tufts University Department of Neurosurgery during medical school, he realized that this specialty didn't offer the instant gratification of changing a life that he had pictured when he chose medicine.
His desired career path came to the light during a medical mission trip to rural China while he was a fourth-year medical student. There, he helped perform nearly 250 cleft lip and cleft palate surgeries at a surgical camp.
Seeing how he could change a child's life with one procedure convinced him plastic surgery was the right career path . "After the cleft lip repair, other families would begin to interact again with the parents of this child," says Dr. Desai. "The child could now go to school and have relationships. People no longer shunned and ostracized the family the way they had prior to the surgery. I felt that with one quick 45-minute procedure, I could change the life of this child and an entire family."
Becoming A Plastic Surgeon
He first went into practice on Park Avenue in New York City, but felt it was best to be in California "I had spent most of my life on the East Coast. But after training for a year with Dr. Ellenbogen in Beverly Hills, I had gotten a taste of the weather in Southern California, the people and also, perhaps most importantly, aesthetic surgery," he says. "Aesthetic medicine is very popular here, so I knew an aesthetic surgery practice had a better chance of success here."
Dr. Desai loves changing people's lives & helping them succeed in their self love journey. He has made a name for himself as he posts his procedures daily on Snapchat, Instagram and sometimes Facebook.
Giving Back
Despite his passion for aesthetic surgery, treating underserved patients through medical missions and pro-bono work remains an important part of his career. "After starting my early academic career on the East Coast, and now watching my aesthetic plastic surgery practice thrive on the West Coast, I know that I will always be dedicated to serving those in need despite the glitz and glamour of practicing in Beverly Hills," he says.
From Adversity to Triumph: The Inspirational Story of Jonathan Matías Pawluczyk, Master Trader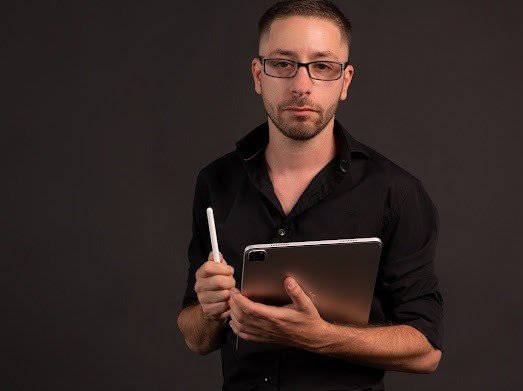 Jonathan Matías Pawluczyk, a 34-year-old master trader, is an inspiration to many in the world of trading. His journey to success was not without challenges, but his resilience and dedication have earned him a place among the top traders in the industry.
Born in the Santos Lugares neighborhood in the Buenos Aires suburbs, Jonathan's childhood was marked by a disease that tested him from a very young age. At just 1 year and 8 months old, he was diagnosed with insulin-dependent diabetes and was in a coma for several days. However, his parents raised him with love and discipline and helped him cope with his illness at a time when treatments were not as advanced as they are today.
Jonathan grew up during a difficult time in Argentina, during the government of Carlos Menem, and his family experienced the bankruptcy of several businesses, including one that had the famous brand Lecoqsportfit as a client. Despite the challenges, Jonathan persevered and tried to find his way in life.
For a while, he suffered from bad behavior and habits that led to him being kicked out of his parents' house. But the arrival of his daughter and the opportunity to learn about trading changed his life forever.
In 2017, the mother of his daughter invited him to join a multi-level marketing company that promoted a trading education service. Although he was not interested in doing network marketing, he fell in love with trading and took all the classes he could. He soon formed a team of 120 people but decided to distance himself from the Ponzi scheme and focus solely on trading. Although it was not easy, he persevered and reinvested everything he earned in education.
As for his personal life, Jonathan had to deal with a separation and raising his daughter amid economic uncertainty and his illness. But a friend asked him to teach him how to trade, and that's how he began to forge his path to success.
Today, Jonathan is a reference in the world of trading and has thousands of followers on Instagram. His story of overcoming obstacles and achieving success is inspiring, and his dedication to trading has led him to take ultra-expensive and advanced mentorship with market giants like Ricardo Gutierrez. His goal is to continue providing free training to show others how trading can change their lives and to continue expanding his knowledge and tools to face the forex market.
Despite the obstacles he has faced, Jonathan lives off what he loves and loves what he lives. His story is a lesson in perseverance, dedication, and success. He has proven that with hard work and determination, anyone can achieve their dreams. Jonathan is an example for those who want to succeed in the world of trading, but also for those who face challenges in their personal lives. His story shows that it is possible to overcome difficulties and achieve success in any field.
Medical practitioner from Nigeria urges Nigerian youths to take part in upcoming elections
Dr. Onwumelu's story is a testament to the power of determination and hard work. Born into a family of six children, he lost two sisters to illness at a young age. Undeterred by this tragedy, he and his remaining siblings were raised with a strong work ethic instilled in them by their father, the late Chief Eddy Onwumelu.
Despite the challenges he faced, Dr. Onwumelu pursued a career in medicine, completing his higher surgical residency program at the Royal College of Surgeons in Ireland from 2002 to 2009. While in Ireland, he also earned higher diploma degrees in tropical medicine and musculoskeletal medicine at RCSI and an MBA from Dublin City University. In 2010, he completed a residency in family medicine in Scotland before moving to Canada in 2015.
In Canada, Dr. Onwumelu's determination and hard work paid off. He was appointed Clinical Assistant Professor in the Department of Family Medicine at the University of Calgary in 2016, where he has trained over 35 resident doctors in the last seven years in family medicine, psychiatry, and dermatology. He has also helped many international medical graduates, especially those from Nigeria, to get into different residency programs in Canada.
Dr. Onwumelu's success is all the more impressive considering the challenges he faced as a Nigerian in a foreign country. Despite the negative perception of Nigeria as a country with a deficit of good leaders, Dr. Onwumelu believes that Nigeria has lost many good quality people to migration and brain drain abroad. However, he also believes that young people can make a difference in Nigeria's political landscape by using their electoral power to elect good leaders.
Dr. Onwumelu's achievements extend beyond his work in medicine. In 2016, he founded a medical professional corporation that he has grown into a large enterprise. His company has diversified to look after the medical needs of several old people's homes and is also affiliated with the University of Calgary in Canada as a teaching practice.
Dr. Onwumelu's inspiring story is proof that with hard work and determination, anything is possible. Despite facing numerous challenges, he persevered and achieved success, making a significant impact in his field of medicine and beyond. His story is an inspiration to young people everywhere, especially those facing difficult circumstances, to believe in themselves and pursue their dreams.
Meet Januthan Logathas: A Visionary Artist Pushing Boundaries in Video and Photography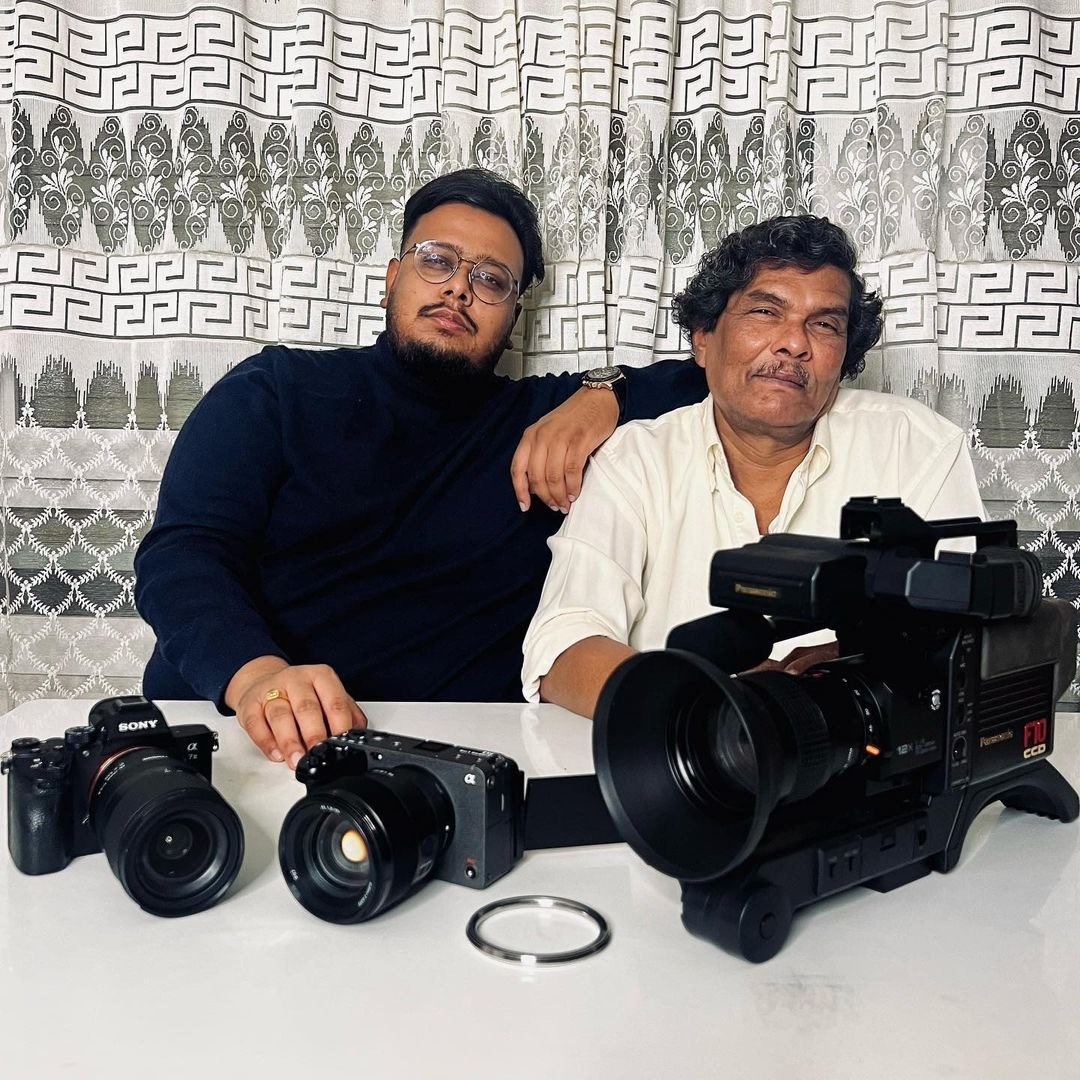 Januthan Logathas was born and raised in a small town in Switzerland, and he inherited his love of photography from his father, who worked in the same profession. Januthan has since become a well-known and widely respected video and photography professional, with a significant following among European Tamils.
Januthan's Instagram modeling shoots have been gaining traction and attention, and his Tik Tok videos have further boosted his recognition, thanks to his subtle humor that resonates with his audience.
Januthan has achieved several accolades in his profession, including being the first Tamil photographer to win the renowned Radisson award for the best wedding photography in Europe. His collaboration with dancer Usha Jay on a video garnered numerous views, helping to expand his audience even further.
Januthan recognizes that success in his field requires continuous learning and development of new creative ideas. He aims to increase both the quality of his work and his public profile, with the goal of becoming one of the best in the industry. His website showcases some of his best work, and his social media accounts are filled with content that offers a glimpse into his promising future projects.
For Januthan, the road to success is paved with hard work, persistence, and creativity. He is determined to continue pushing his limits to stand out in the highly competitive video and photography industry.
Check out the stunning work of Januthan Logathas on his Instagram account @jpresidento and Tik Tok handle jpresident. Follow him to witness his incredible talent as a video and photography professional. Also, visit the Wedisson Award website to see his award-winning wedding photography at https://wedisson.com/en/photographer/Gajananmanoharan. Don't miss out on the opportunity to experience his creative vision and skill firsthand!