Jaime Lee: 2 Girls 1 Blunt
Hailing from Hull, Massachusetts, Jaime Lee Simmons is a story of survival, a stand up comedian, podcast host, content creator, and avid mental health advocate.
During her early childhood, Jaime Lee had to mature and grow up at a young age as she watched her father, Eric M. Simmons, a well known Boston Stone Mason, get addicted to his back painkiller medication which spiraled him into into a devastating addiction. He later became a prescription drug lord on the south shore of Massachusetts.
She had to spend her high school years with both her sister, Jessica Ann Simmons, and her father in jail. Her sister and father passed away from drug overdoses, and her family fell apart. Forced into a parental role, she was made to help raise her siblings while maintaining a 4.39 high school GPA, and turned to marketing & social media as her way out of poverty and pain. Jaime Lee graduated at 18 with high honors from Hull High School in June and was ranked 6th in a class of 74 students.
Jaime Lee recalls a homework assignment where she was instructed to write a poem about a recent article in the news. She wrote about her father's recent arrest, and subsequent harassment and isolation by the people in her hometown.
She wrote in part: Your words, too fast off your tongue and onto the newspaper website, your convictions fly, the ignorant townspeople's comments along with them.
Although this experience was extremely traumatic, it made Jaime Lee the strong woman she is today. From being severely bullied by not only students, but their parents and family members, she was also faced with her family's situation constantly on the front page of every local newspaper.
Instead of allowing this to stop her bright future, Jaime allowed her family and past to fuel her, and went on to graduate from the University of Vermont with a Bachelor of Business Administration (B.B.A.), Marketing & Entrepreneurship and minor in Computer Science.
After college, she worked as a bartender & started her career at ThriveHive, the top digital marketing agency in Boston, Massachusetts. She has 4 years experience as a Digital Marketing Consultant and Field Sales Representative working with 100s of businesses across the country to grow their revenue using a custom paid digital ad strategy. While working her way up in the company by being promoted 3x in 3 years, she became a top sales rep in her office, winning the President's Club Award 2x in a row. A businesswoman to the core, Jaime Lee decided to take a risk on herself and use her marketing knowledge to promote and work for herself. She Quit ThriveHive in June 2020 and started an OnlyFans to allow her to pursue Stand-Up Comedy and social media full time.
While in a new state after receiving a promotion, Jaime Lee started doing comedy on the side to make friends, and within 8 months had her first headlining stand-up gig. Her comedy and social media has not gone unnoticed by other comedians, as she was noticed by Joey CoCo Diaz on Twitter & mentioned on his podcast for her successful marketing strategy mixing Comedy and OnlyFans by doing Topless Comedy on the popular adult site.
In the height of the Covid pandemic and Black Lives Matter Movement, Jaime Lee decided to host a Live Online Topless Comedy Show. Instead of posting on Onlyfans and keeping the money for herself, she decided to do a separate show off of OnlyFans and donate all proceeds to different Black Lives Matter charities. Jaime was aware that this was controversial but knew two things; 1) it would cause enough conversation to help promote the fundraiser, therefore, raising more money and 2) this was the perfect way to get people who didn't already donate or who were not in support of the movement to subsequently donate their money to the cause. After posting in comedy Facebook groups across the country to get comics to perform & sell tickets, she immediately received backlash in the comedy community for the polarizing show. However, many comics were in support of her show as many male comics take their shirts off during shows and there are known "naked" comedy shows across the country. Comics from across the country flooded her messages to offer to do the show and help promote it. The turnout for the show was huge and in the matter of a few hours, she was able to raise over $4000 for charity. Given the outpouring of support for the initial show, the comics decided to do a second fundraising show in July.
Over the pandemic, Jaime Lee and her best friend Emily Wade used comedy and cannabis to keep positive spirits. The two decided to start a stoner, Stand-Up Comedy podcast called 2 Girls 1 Blunt that launched on April 20, 2021. Within 5 months, 2 Girls 1 Blunt was picked up by Haze Radio Network growing the monthly podcast downloads to over 650,000. On the podcast, Jaime Lee and Emily interview Comedians, Adult Actresses like Mia Malkova, Influencers, and Cannabis Content Creators. She is known for her relatability, vulgar jokes, and unique take on spirituality and mental health given her upbringing. Jaime Lee always puts a funny twist on sharing her life; the good, the bad, and the messy.
Due to Jaime Lee's growing social media presence & comedy, she appeared on a show at the Haha Comedy Club in LA with Jeffery Ross, Tony Rock, Jessimae Peluso, Brian Scolaro, and Doug Bensen. She has performed at Improvs and comedy clubs across the country, including the Only in Dade Bad Bitches Comedy Show at the Miami Improv in Doral, FL. Jaime Lee was mentioned on Bertcast by Bert Kreischer and Rachel Wolfson for her podcast 2 Girls 1 Blunt.
Jaime Lee has used her past trauma to break generational cycles and change the outcome for both her and her family's lives. She is a genuine example of resilience and how you can turn even the worst of situations into something meaningful, but also funny.
New York City chefs named semifinalists for 2023 James Beard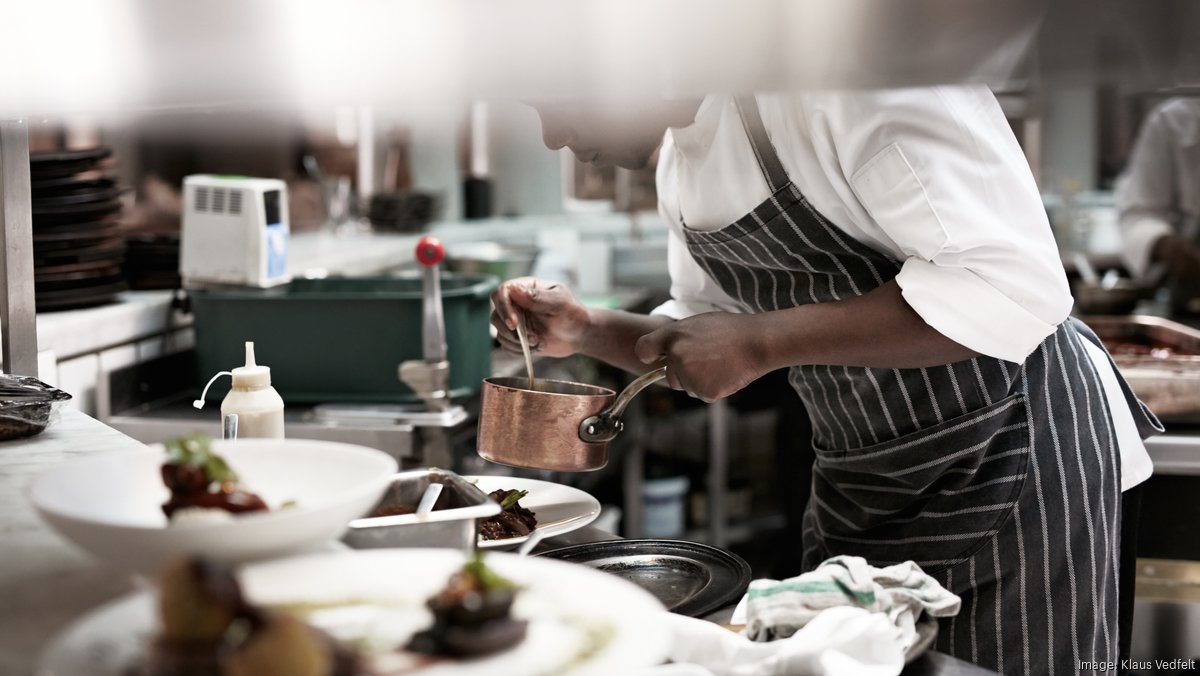 A slate of New York City-area chefs have been named semifinalists for the 2023 James Beard Awards, one of nation's most prestigious honors in the culinary and food media industries.
Recognized in the category of Outstanding Chef were Eder Montero and Alex Raij of Spanish restaurant La Vara in Brooklyn, as well as Erik Ramirez of Brooklyn Peruvian restaurant Llama Inn.
Semifinalists for Outstanding Restaurant included East Village Ukrainian eatery Veselka and West Village Italian trattoria Via Carota.
The James Beard Foundation's Restaurant and Chef Awards, established in 1990 and first awarded in 1991, are one of five separate recognition programs of the awards. The 2023 Restaurant and Chef Semifinalists are recognized across 23 categories.
This year the foundation added a new award for Outstanding Bakery. Among the semifinalists for that category was She Wolf Bakery.
Other New York-area semifinalist chefs and restaurants are:
Nominees will be announced on March 29, and winners will be named at the James Beard Restaurant and Chef Awards Ceremony on June 5 at the Lyric Opera of Chicago.
Jury Deliberations in NYC Bike Path Killings Hit Early Snag – U.S. News & World Report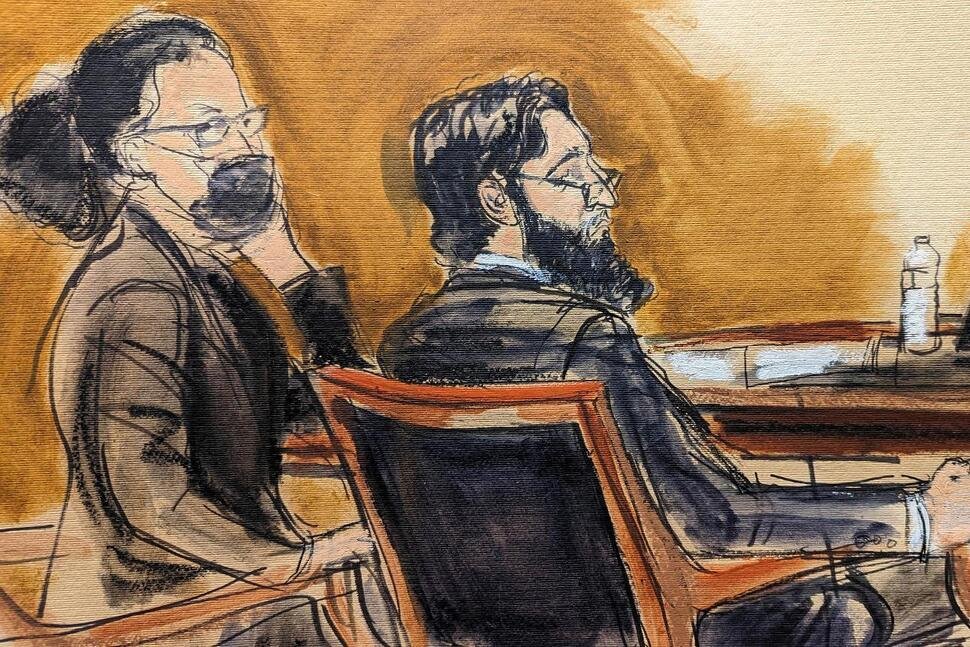 Jurors in the trial of a man charged with killing eight people along a Manhattan bike path have asked a judge if he will face new charges if they acquit him.
NEW YORK (AP) — Deliberations that began Wednesday in the trial of a man charged with killing eight people along a Manhattan bike path quickly hit a snag, as jurors sent the judge a note asking if he would face new criminal charges if they acquit him.
The query only an hour into the jury's deliberations was a surprising twist in the trial of Sayfullo Saipov, whose lawyers admit that he rented a truck and drove onto the Hudson River path on Halloween in 2017, killing eight cyclists and injuring about a dozen other people.
The defense argued that jurors should acquit Saipov of certain charges, particularly racketeering counts, if they find that he did not kill people to gain membership to the Islamic State group, a U.S.-designated terrorist organization. The note seemed to indicate that some jurors believe the argument pertained to all charges.
Defense lawyers, though, had aimed the argument at the racketeering charges in particular, hoping to win acquittals on some of the 28 counts that could result in a death sentence. If Saipov is convicted on any of those, a death penalty phase of the trial would begin before the same jury days later.
Jurors heard about two weeks of evidence including testimony from FBI agents and numerous victims of the attack.
Saipov, who moved to the United States in 2010 from Uzbekistan and lived in Ohio and Florida before joining family in Paterson, New Jersey, has been in a federal jail since the attack.
The attack ended after the truck plowed through two poles and into a small school bus. Saipov was shot in the lower torso and injured by a police officer. Prosecutors said it spoiled his plan to proceed to the Brooklyn Bridge and kill as many people as possible.
After reading the jury note aloud, U.S. District Judge Vernon S. Broderick sent the panel home for the day. He told lawyers they could discuss how to respond on Thursday morning.
"This is a complication," the judge said.
The jurors' note had three components. In the first, they asked if defense lawyers were contending that Saipov committed the attacks but was simply charged with the wrong crime.
Then they asked a hypothetical, wondering if Saipov would face the same charges if he had gone abroad and gotten an identification card from the Islamic State group before killing the cyclists.
Finally they asked, "If we find he did not do it for ISIS membership, and therefore is not guilty, will he be retried with different charges?"
Copyright 2023 The Associated Press. All rights reserved. This material may not be published, broadcast, rewritten or redistributed.
SACRAMENTO'S DONUT DASH ON MARCH 4TH TO RAISE FUNDS FOR UC DAVIS CHILD LIFE PROGRAM
WILLIAM LAND PARK TO MARIE'S DONUTS IN SACRAMENTO
Sacramento, Calif. – The 15th annual Donut Dash is scheduled for Saturday, March 4 at 8:30 a.m. at William Land Park in Sacramento. Funds raised will support the UC Davis Child Life and Creative Arts Therapy Department.
Participants will start in Land Park and then run, jog or walk two miles to Marie's Donuts. At Marie's, participants can consume four donuts or six donut holes (or nothing at all!) before making their way back two miles to the start/finish area.
PEDIATRIC PATIENTS
Last year's Donut Dash (as well as its companion event, the Scoop Scoot) raised $65,000 for the department. The funds were used to purchase items for pediatric patients, including a new Vecta sensory station and 12 new iPads. The money also supports the Beads of Courage program for hospitalized patients at UC Davis Children's Hospital.
"The Child Life and Creative Arts Therapy department runs solely on donations, making the Donut Dash funds a vital piece to our programming supply needs," said Diana Sundberg, manager of the UC Davis Child Life and Creative Arts Therapy Department. "Donut Dash funds allow the staff to purchase toys, games and supplies to support the pediatric patients, bringing joy during life-altering events."
The Child Life and Creative Arts Therapy Department helps to minimize the anxiety of hospitalization, increase understanding, and strengthen coping skills while helping children continue their typical growth and development.
REGISTER TODAY
To register, visit the Donut Dash website and choose to support the Child Life and Creative Arts Therapy Department at UC Davis Children's Hospital.
ABOUT DONUT DASH 501(C)3
According to their website, Donut Dash 501(c)3 (Tax ID 27-1671648) is run entirely by volunteers. Expenses from events are offset by goods and donations from sponsors so that 100% of your registration and/or donation is directed to the Child Life Programs.
Roseville Today is locally owned & community supported.
We have NO affiliation with print, politics or corporate media.
(Now in our 20th Year)