BALTIC EXCHANGE WEEKLY MARKET REPORT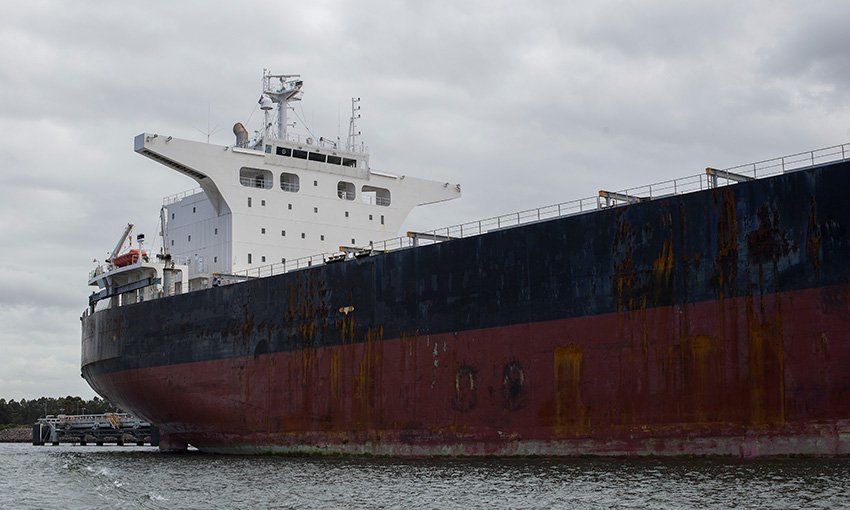 CAPESIZE
The Capesize timecharter average (5TC) lost more than 50% of its value since the middle of last week. The spot rates in both basins continued their descent throughout the week after the lunar New Year holidays. The 5TC closed the week at US$4,433, which reached its lowest level in five months and lower by over US$1,200 compared with the same period last year. Both the Brazil to Qingdao run and the west Australia to Qingdao run diminished in contrast to the end of January 2022, settling at US$16.883 and US$6.30 respectively on Friday. Despite oversupplied tonnage across the board, some observations suggested owners had started to resist with anticipation that perhaps the market was finding a floor.
PANAMAX
Despite something of a midweek push from first-half February grain demand ex NCSA, it returned an uninspiring week. Quelled by various holidays in Asia, market values eroded further with minimal support seen throughout. However, the week ends on a slightly optimistic note. Transatlantic activity was slow all week and despite some talk that a floor may have been found, committed and ballaster tonnage continued to underpin rates. The standout rate on fronthaul trips was an 82,000-dwt delivery Continent via NC South America redelivery Singapore-Japan at US$18,250. Asia made for a tediously slow first half of the week, but activity appears to have picked up slightly in the past couple of days and there is talk here of a floor being found. It was a flat week in the FFA market, but it did appear to have lent some support to period appetite. Deals reported included an 81,000-dwt achieving US$14,500 levels for one year.
ULTRAMAX/SUPRAMAX
A rather stagnant week with the Atlantic generally lacking fresh enquiry. Due to the Lunar New Year holidays in Asia, rates struggled to gain much uplift. Pressure remained from key areas in the Atlantic as prompt tonnage remained relatively abundant. In contrast, positive sentiment returned to Southeast Asia with better levels of enquiry. However, this was tempered by a lack of fresh enquiry further north. This lead to tonnage open there to secure employment further south. In the Atlantic, a 56,000-dwt fixed delivery Aratu for a trip to Algeria at US$10,000. Elsewhere, a 63,000-dwt fixed delivery US Gulf trip to the Far East at US$16,500. From Asia, a 61,000-dwt open Singapore fixed a trip via Indonesia redelivery China at US$9,100. A little more activity surfaced from the Indian Ocean and a 61,000-dwt fixed delivery Port Elizabeth to the Far East at US$14,000 plus US$150,000 ballast bonus. With the return to work for many it will be interesting to see the direction of travel in the upcoming week.
HANDYSIZE
With many celebrating Lunar New Year, activity was limited in Asia. However, some regions of the Atlantic were showing signs of resistance to further reductions. A 34,000-dwt was rumoured to have been fixed for a trip from Necochea to Atlantic Columbia at US$10,250. Meanwhile, a 34,000-dwt fixed from Klaipeda to Morocco with an intended cargo of grains at US$7,250. A 40,000-dwt was rumoured to have been placed on subjects for a trip from Santos to West Coast South America in the mid teens, but further details had yet to emerge. In Asia, a 35,000-dwt was rumoured to have been placed on subjects for a trip Chiba via South Australia to East Coast India at US$6,000 whilst a 38,000-dwt fixed from Singapore via Australia to Singapore – Japan Range in the low US$6,000s. A 38,000-dwt fixed from CJK to South East Asia with an intended cargo of steels in the low US$5,000s
CLEAN
All vessel sizes have been continually pushed down this week in the Middle East Gulf despite activity levels looking better. TC1 has come down 16.25 points to WS110.63 with a vessel widely reported on subs at WS110 at the time of writing. Likewise, a trip west on TC20 has haemorrhaged US$320,000 down to US$3,190,000. The LR1s have not felt the pressure as much at their larger counterparts. TC5, despite losing 6.43 points this week, has stayed above the WS130 mark. A voyage west on TC8 has remained in the US$2,800,000 range. The MRs in the region, which were doing well to be resolute, finally succumbed this week and TC17 had a 54.29 point chunk taken out of it to take the index down to WS195.
West of Suez, LR2s have remained soft this week. TC15 lost US$200,000 and is currently pegged at US$2,783,333 taking the TCE for this run into negative. TC16 has clung on in the mid WS130s all week.
MRs on the UK-Continent have been continually tested down this week and vessel supply has heavily outweighed demand – including vessels ballasting away from the USA. TC2 dropped 49.16 points to WS150.56 and TC19 similarly shed 57.86 points to WS160.71.
Mediterranean Handymax vessels have continued to tick up this week, up and over the WS200 mark to WS201.56 at present. In North west Europe, after bottoming out at WS150, TC23 has returned back to just under the WS160 mark.
In the Americas, the lid has been kept firmly on top of freight rates. TC14 has dipped down to WS77.08 (-2.92) and unfortunately a round-trip TCE for this run is in negative figures at the moment. TC18 has held stable, only losing an incremental 2.5 points to WS135. A widely reported charter to the Caribbean at US$450,000 has pushed the TC21 index down towards this level and its currently pegged at US$453,333.
VLCC
The VLCC market remained relatively static on the face of it this week. This was due mainly to the Lunar New Year holiday neutralising any enquiry and fixture volume, except for the US Gulf to China route. 270,000mt Middle East Gulf to China market saw a very slight increase of one point to WS47.73, which shows an actual drop of about US$400 per day with a TCE of US$17,900 basis the Baltic Exchange's vessel description. The rate for 280,000mt Middle East Gulf to US Gulf (via the cape/cape routing) is assessed at an unmoved WS35.
In the Atlantic markets the rate for 260,000mt West Africa/China continued to be valued at between WS50-51 (a round-trip TCE of about US$22,300 per day, which is US$2000 per day less than a week ago). The rate for 270,000mt US Gulf/China fell by over US$258,000 to just above US$7.861 million (US$24,100 per day round trip TCE).
SUEZMAX
The Suezmax market was mostly steady this week. The rate for 135,000mt CPC/Augusta eased two points to just above the WS200 mark (a round-trip TCE of about US$112,500 per day). In West Africa, for the 130,000mt Nigeria/Rotterdam voyage, rates remained flat at the WS124-125 level (a daily round trip TCE of US$51,400, which is US$1000 per day less than a week ago). In the Middle East the rate for 140,000mt Basra/Lavera dropped three points to WS67.
AFRAMAX
In the North Sea market, rates for the 80,000mt Hound Point/Wilhelmshaven route dropped about three points to the WS160-161 region (a round-trip daily TCE of US$55,800). In the Mediterranean, the rate for 80,000mt Ceyhan/Lavera tumbled about 36 points to a little above WS222 (a daily round-trip TCE of US$80,000).
Across the Atlantic, a tonnage availability build-up has caused rates to fall in the Stateside Aframax market. The rate for 70,000mt East Coast Mexico/US Gulf shed about 50 points to WS150 (about US$32,400 per day round-trip TCE). Meanwhile, the 70,000mt Covenas/US Gulf has fallen about 44 points to a fraction below WS140 (a daily round-trip TCE of US$26,000). For the Transatlantic route of 70,000mt US Gulf/Rotterdam, rates were reduced by 23.5 points to WS152 (showing a round trip TCE of US$32,400 per day).
LNG
There has been little to note with the Spot LNG market. Some enquiry is reported, but there is more focus on period. This trickles down into the subletting, with ships showing availability for multi-month periods, but with little interest for single voyages. As a result, rates continue to fall. However, they are beginning to settle with all three routes starting to produce a baseline of what owners would likely accept for a theoretical spot voyage. BLNG1g shed US$5,183 to close at US$74,334. In the Atlantic both BLNG2g and BLNG3g fell between US$2,300-US$3,300 to close at US$55,708 and US$71,404 respectively.
The mainstay for LNG vessel owners remains period with interest for multi month/ multi-year deals the main course for the market. Current estimations for a 174k 2-Stroke vsl with 0.085% boil off and delivery one month ahead: US$177,000 for 12 months, and US$165,250 for three years.
LPG
What a difference a week can make. It had look that amid planned maintenance in the AG, reduced volumes would hamper any rate growth. But with an increase of US$16.572 on BLPG1 over the week this wasn't to be. Levels are still to recover all the losses made over the last few weeks. However, sentiment is improving and with BLPG1 now at US$75.143 – and the West market moving upwards as well as tighter tonnage – the possibility of Eastern positioned vessels ballasting across becomes more likely. This will steady the footing of the rising rates.
The West market has seen a big shift over the week with over US$15 gained for BLPG3, where we now publish at US$126. At the start of the week with fixtures concluded even US$20 lower than last publication there hadn't been much expectation of a rise. After one vessel was fixed away for 15-16 March loading Houston-Chiba at US$122 on Wednesday, a flurry of fixtures that followed tightened the list. Finding available tonnage for early March fixing is now difficult. This is now driving sentiment and owners' expectations. And, with BLPG2 published at US$70.6 (a rise of US$10.6 from the start of the week), all three routes for LPG have seen good gains.
How to watch the 2023 ACC women's basketball tournament
The ACC women's basketball tournament runs Wednesday-Sunday at Greensboro Coliseum, with Notre Dame holding the top seed as the regular-season champion.
Here's the complete schedule and TV information for the tournament:
ACC women's tournament TV schedule
Greensboro Coliseum
First Round – Wednesday, March 1
No. 12 Wake Forest 68, No. 13 Virginia 57
No. 10 Clemson 71, No. 15 Pitt 53
No. 11 Boston College 62, No. 14 Georgia Tech 57
Second Round – Thursday, March 2
No. 12 Wake Forest 65, No. 5 Florida State 54
No. 8 NC State 83, No. 9 Syracuse 58
No. 7 North Carolina 68, No. 10 Clemson 58
Game No. 7 – No. 6 Miami vs. No. 11 Boston College, 8 p.m. (ACC Network)
Quarterfinals – Friday, March 3
Game No. 8 – No. 4 Louisville vs. No. 12 Wake Forest, 11 a.m. (ACC Network)
Game No. 9 – No. 1 Notre Dame vs. No. 8 NC State, 2 p.m. (ACC Network)
Game No. 10 – No. 2 Duke vs. No. 7 North Carolina, 6 p.m. (ACC Network)
Game No. 11 – No. 3 Virginia Tech vs. Winner of Game No. 7, 8 p.m. (ACC Network)
Semifinals – Saturday, March 4
Game No. 12 – ACC Semifinal No. 1, Noon (ACC Network)
Game No. 13 – ACC Semifinal No. 2, 2:30 p.m. (ACC Network)
Championship – Sunday, March 5
Game No. 14 – Championship Game, 1 p.m. (ESPN)
klahoma voters will reject legalization of recreational marijuana,
Voters in Oklahoma will reject a ballot measure that would have legalized recreational marijuana in the state for adults ages 21 and older, CNN projects.
The ballot measure at stake in Tuesday's special election was one of several such measures on cannabis use that has been considered by voters in recent months.
Oklahoma's measure would have allowed for possession of up to 1 ounce of marijuana and the growth of up to six mature marijuana plants and up to six seedlings. If it had passed, there would also have been a 15% tax of sales for recreational marijuana in the state.
Supporters of legalizing recreational marijuana in the Sooner State had pushed to see this measure on the ballot for years. Due to legal challenges and ballot inclusion deadlines, State Question 820 was left off the ballot in November.
During the midterms, voters in five states considered legalizing recreational marijuana. Ballot measures in November failed in Arkansas, North Dakota and South Dakota, while voters in Maryland and Missouri were able to pass similar ballot measures.
s medical marijuana legal in Oklahoma?
Yes. In 2018, Oklahoma approved a ballot measure legalizing the use, sale and growth of medical marijuana. Recreational use of marijuana, however, remains illegal in the state.
Rangers' Jacob deGrom 'felt really good,' takes massive step toward injury recovery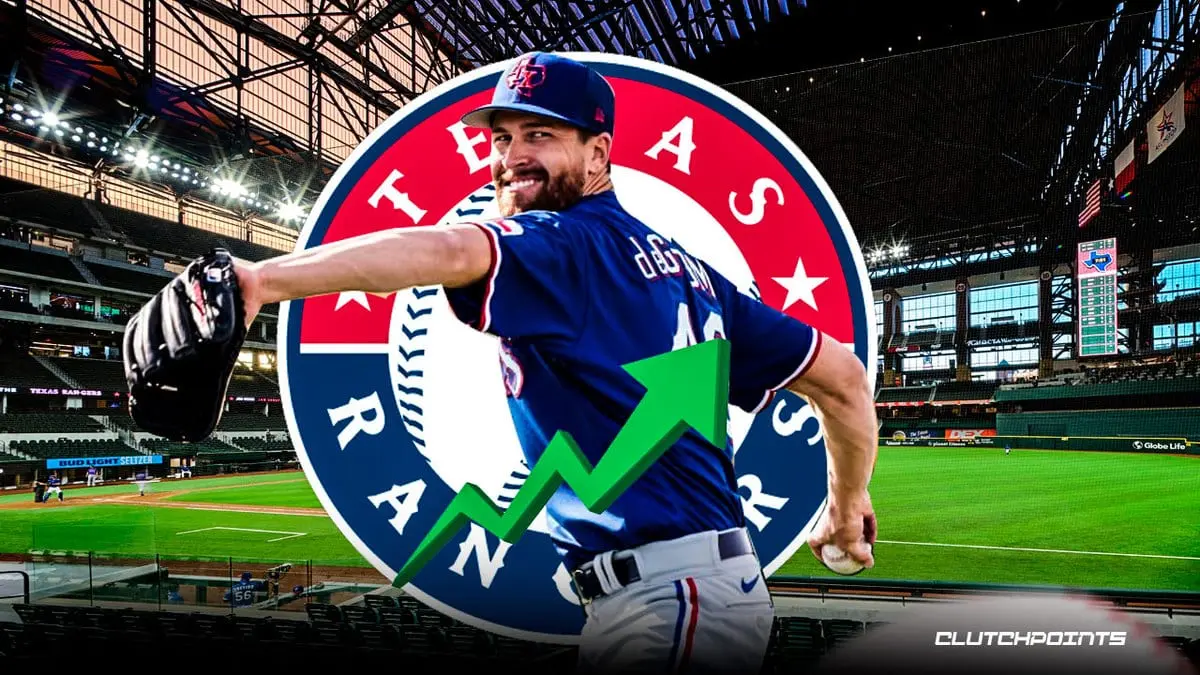 Jacob deGrom's tenure with the Texas Rangers got off on the wrong foot as he was already dealing with an injury. However, deGrom now seems to be on the right track and ready to help the Rangers make a postseason push.
deGrom dealt with left side tightness on the onset of Spring Training. However, the Rangers' new ace was able to throw his first bullpen session on Thursday. After throwing 22 pitches, deGrom seemed to be past the side tightness that originally derailed him, via MLB.com's Kennedi Landry.
"I felt really good," deGrom said of his bullpen session. "The past few days it felt really good and back to normal. So we just took four days off without throwing before I got back to normal. It was a step in the right direction. The plan moving forward is to keep progressing and build up pitch count and get in some games."
Before even coming to Spring Training, deGrom said he threw at least five bullpen sessions on his own. While he may have been shut down, he said it was more precautionary and that he didn't feel behind any other of the Rangers' pitchers.
Texas will be elated to hear of Jacob deGrom's quick recovery. Injuries have been the one thing holding the right-hander back. Over the past three years, deGrom hasn't made more than 15 stars in a season and was limited to just 11 in 2022.