McKinsey Opened a Door in Its Firewall Between Pharma Clients and Regulators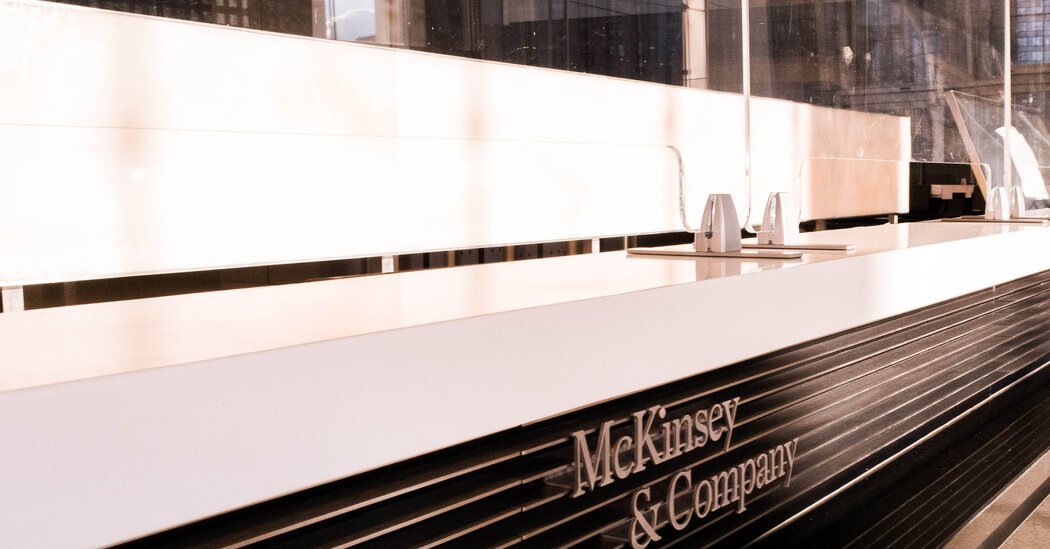 Send any friend a story
As a subscriber, you have 10 gift articles to give each month. Anyone can read what you share.
By Chris Hamby, Walt Bogdanich, Michael Forsythe and Jennifer Valentino-DeVries
Jeff Smith, a partner with the influential consulting firm McKinsey & Company, accepted a highly sensitive assignment in December 2017. The opioid manufacturer Purdue Pharma, beleaguered and in financial trouble, wanted to revamp its business, and an executive there sought out Dr. Smith.
Over the following weeks, he traveled to Purdue's offices in Stamford, Conn., meeting and dining with executives. His team reviewed business plans and evaluated new drugs that Purdue hoped would help move the company beyond the turmoil associated with OxyContin, its addictive painkiller that medical experts say helped to spark the opioid epidemic.
But the corporate reorganization was not Dr. Smith's only assignment at the time. He was also helping the Food and Drug Administration overhaul its office that approves new drugs — the same office that would determine the regulatory fate of Purdue's new line of proposed products.
The story of Dr. Smith's simultaneous work for Purdue and its federal regulator is told through previously undisclosed internal McKinsey records. More broadly, they contain evidence of a porous firewall between the consulting firm's work for private companies and for the authorities that oversee them.
A review by The New York Times of thousands of internal McKinsey documents found that the firm repeatedly allowed employees who served pharmaceutical companies, including opioid makers, to also consult for the F.D.A., the drug industry's primary government regulator.
And, the documents show, McKinsey touted that inside access in pitches to private clients. In an email in 2014 to Purdue's chief executive, a McKinsey consultant highlighted the firm's work for the F.D.A. and stressed "who we know and what we know."
The documents reviewed by The Times were obtained by the House Committee on Oversight and Reform, which on Wednesday released initial results from its investigation into McKinsey's work with the federal government, and by a coalition of state attorneys general as part of a 2021 settlement resolving an investigation into the firm's work with Purdue. The records detail the firm's work for Purdue and other opioid manufacturers over a 15-year period, from 2004 to 2019.
Since 2010, at least 22 McKinsey consultants have worked for both Purdue and the F.D.A., some at the same time, according to the committee's 53-page report drafted by its Democratic majority. The firm provided no evidence to the committee that it had disclosed the potential conflicts of interest as required under federal contracting rules — an "apparent violation," the report said.
McKinsey also allowed employees advising Purdue to help shape materials that were intended for government officials and agencies, including a memo in 2018 prepared for Alex M. Azar II, then the incoming secretary of health and human services under President Donald J. Trump. References to the severity of the opioid crisis in a draft version of the memo, the documents show, were cut before it was sent to Mr. Azar.
"Today's report shows that at the same time the F.D.A. was relying on McKinsey's advice to ensure drug safety and protect American lives, the firm was also being paid by the very companies fueling the deadly opioid epidemic to help them avoid tougher regulation of these dangerous drugs," Representative Carolyn Maloney, the New York Democrat who chairs the committee, said in a statement.
McKinsey says that its consultants are forbidden to share confidential information or discuss their work with clients that have competing interests, and in a statement a spokesman disputed that there was a disclosure requirement related to the work it did for the F.D.A.
"Since McKinsey has not advised the F.D.A. on specific regulatory decisions or on specific pharmaceutical products, our consulting engagements with pharmaceutical companies did not create a conflict of interest with McKinsey's consulting work for the F.D.A.," the spokesman said. "Because there was not a conflict of interest, there was not a requirement for a disclosure."
Dr. Smith, who this year was promoted to senior partner, did not respond to phone calls or emails seeking comment. One former McKinsey consultant familiar with his work said Dr. Smith's assignment at the F.D.A. was "very high-level project management" and could not have helped Purdue. The former consultant spoke on the condition of anonymity because he was subject to a nondisclosure agreement.
For nearly a century, McKinsey has taken on clients in the same industries, with internal rules meant to prevent trade secrets from leaking to competitors. As McKinsey expanded to 67 countries, serving many of the world's biggest companies, it also began to mine a new source of revenue: governments, including in the United States, Europe and Asia. It wasn't until McKinsey began to work extensively with federal agencies that potential conflicts of interest drew the attention of Congress.
A bipartisan group of lawmakers last month introduced legislation aimed at preventing conflicts of interest in federal contracting, citing McKinsey's experience with Purdue and the F.D.A. And last week, seven Democratic senators called on the inspector general of the Department of Health and Human Services to investigate what they described as McKinsey's failure to disclose its work with opioid makers even as it consulted for the F.D.A. "on issues related to opioids."
McKinsey's own guidelines on dealing with conflicts of interest for government work, which are based on federal rules, state that "even the appearance" of a conflict compels its consultants to make a report to the government client's contracting officer.
Ms. Maloney said she planned to hold a hearing and summon a top McKinsey partner to testify about the documents obtained by the committee from the firm. The other documents will be made public as part of an agreement between McKinsey and the attorneys general, led by Massachusetts and Colorado.
In a statement, the F.D.A. said that the agency relies on its contractors to assess and report potential conflicts of interest. "The F.D.A.'s contracts with McKinsey were related to internal and process issues," the agency said. "The contracts did not include work on specific drug products or product classes, including opioids."
In one F.D.A. proposal, McKinsey did note that Dr. Smith had previously served an unnamed opioid manufacturer, and in its statement to The Times, the firm's spokesman said it had "repeatedly made the agency aware of our industry experience and our colleagues' expertise in the pharmaceutical industry."
But the committee's report criticized McKinsey's disclosures as "isolated and vague" and not in accordance with the firm's own policy. The F.D.A. has previously said it was unaware of McKinsey's work for Purdue until 2021.
The committee identified 37 F.D.A. projects staffed by McKinsey consultants who also worked for Purdue. Additional documents suggest that McKinsey's work for the agency, including by Dr. Smith, was even more extensive.
Dr. Smith worked on more than 40 projects for the F.D.A. between 2007 and 2019, while also serving Purdue in at least a half-dozen initiatives — advising the drugmaker on interactions with the regulator and, in one case, helping secure approval of a new opioid product, according to the documents obtained by the attorneys general.
The documents also identify other McKinsey consultants who both worked with the F.D.A. and advised drugmakers on regulatory issues.
Navjot Singh, a partner, led more than 80 McKinsey projects at the agency between 2007 and 2019. Emails and presentations from that period show that he also worked on multiple projects for Purdue. The McKinsey team advising Purdue solicited his insight in an email discussing "F.D.A. issues," and the firm in 2014 offered him to Purdue as an expert in "regulatory agencies."
He did not respond to emails or phone calls seeking comment.
Several of McKinsey's F.D.A. projects pertained directly to work the firm was doing for Purdue at the same time.
In 2011, the F.D.A. hired McKinsey to advise its office overseeing drug companies' agency-approved plans to monitor the safety of potentially risky products such as opioids. Dr. Smith worked on the project while also advising Purdue on an effort that would, among other things, demonstrate whether OxyContin was meeting those requirements.
In 2016, while Dr. Smith advised the F.D.A. on its use of data for tracking drug safety, colleagues sought his counsel on how the firm might draw on that work with the agency to help Purdue.
The documents indicate multiple occasions when McKinsey promoted its connections with federal regulators when pitching its services to pharmaceutical clients.
"We serve the broadest range of stakeholders that matter for Purdue," one consultant, Rob Rosiello, wrote in the 2014 email to Purdue's chief executive. He added, "One client we can disclose is the F.D.A., who we have supported for over five years."
Earlier, in a 2009 presentation offering its services to a pharmaceutical industry group, McKinsey wrote that it directly supported regulatory bodies "and as such have developed insights into the perspectives of the regulators themselves."
More recently, McKinsey also sought to cultivate closer ties to Mr. Azar, who was nominated in November 2017 by Mr. Trump to be the nation's top health official. McKinsey collected at least $400 million advising pharmaceutical companies in 2018 and 2019, according to its internal records.
The firm's relationship with Mr. Azar began well before his appointment. In February 2017, Mr. Azar, who had left his job as president of the drugmaker Eli Lilly's U.S. business, emailed Martin Elling, a senior partner who co-led the firm's work with Purdue.
"I'd really value sitting with you guys and talking through ideas you may have and advice on how to look at and for opportunities," Mr. Azar wrote to Mr. Elling. Other emails show that Mr. Elling and others at McKinsey had scheduled a meeting with Mr. Azar at the firm's Midtown Manhattan office on May 1, 2017.
Later, upon learning of Mr. Azar's Senate confirmation in January 2018, Mr. Elling wrote to him: "One giant step! Congratulations."
Mr. Azar replied: "Thanks guys. Very grateful for all your help. Let me get my sea legs over there and we can chat about the practice and connection to HHS."
The documents don't explain the nature of the "help" provided to Mr. Azar by McKinsey. Mr. Azar declined to be interviewed but issued a statement asserting that McKinsey had "played no role in my appointment as secretary" and that, contrary to the email suggestion, he had had no meetings with McKinsey "as a follow-up to their notes of congratulations."
The McKinsey spokesman said the firm was "not aware" that it played any role helping Mr. Azar get nominated for his cabinet post.
McKinsey consultants had begun drafting a detailed memo to Mr. Azar before his confirmation, the documents show, in which they outlined major issues he would face. One paragraph offered a blunt assessment of the continued severity of the opioid crisis. It said that two programs Mr. Azar would oversee as secretary — Medicare and Medicaid — were contributing to the problem by allowing opioids to be dispensed to people prone to abuse them and in doses that were too high.
But those references were deleted after a consultant working for Purdue, Arnab Ghatak, objected to them. In addition, heeding some of Mr. Ghatak's suggestions, the final version added language that broadened responsibility for the crisis to include generic manufacturers and illicit heroin use.
Also the statement that "a substantial portion of the ongoing prescribing in Medicaid in Medicare remains potentially inappropriate" seems like an assertion without enough supporting facts.
McKinsey & Company consultant Arnab Ghatak, the longtime co-leader of the firm's work for Purdue Pharma, weighed in on a memo being prepared in 2018 for Alex Azar, who would be confirmed as the nation's top health official days later.
The problem with inviting a consultant for Purdue to weigh in on the Azar memo wasn't lost at the time on McKinsey's managers, the documents show. Tom Latkovic, a McKinsey senior partner, said that conferring with Mr. Ghatak had been a mistake.
"His view is we shouldn't say anything on topic to anyone," Mr. Latkovic wrote in an email. "He told me the word 'epidemic' and/or 'crisis' are hyperbolic. That's where he is coming from."
Mr. Azar's statement to The Times said that addressing the opioid crisis was among his top priorities as secretary. "I was the first Republican health secretary to declare that addiction is a disease, never a moral failing," the statement said.
A former McKinsey partner, Paul Mango, served as Mr. Azar's deputy chief of staff for policy. Both left the department at the end of the Trump administration.
The memo for Mr. Azar was not the only source of frustration for consultants at McKinsey working with government agencies and civic institutions to counter the opioid crisis.
In 2018, for example, Mr. Latkovic and his colleagues prepared publications with titles such as "Why We Need Bolder Action to Combat the Opioid Epidemic." Drafts were sent for review to other McKinsey consultants serving pharmaceutical companies.
"We really want to make sure you are comfortable with the content, and that you don't feel your respective clients would be concerned in any way," one manager wrote when soliciting feedback from two consultants who had worked with opioid manufacturers.
Mr. Latkovic complained in an email that one colleague working with the drugmakers "waters down whatever I say."
As Purdue's legal troubles festered, McKinsey partners overseeing the firm's work with the opioid maker appear to have taken steps to limit material that could be subpoenaed, according to the documents. In one text message exchange with Mr. Ghatak in May 2017, Laura Moran, a partner, said she would not email slide decks to Purdue but would instead provide printed copies.
"These guys will be deposed," she wrote to Mr. Ghatak. "Best our emails are not sucked into it."
In late August 2018, after Massachusetts and New York had sued Purdue over its marketing of opioid products, Mr. Elling wrote an email to himself that said "delete old pur documents from laptop."
Mr. Elling and Mr. Ghatak were fired after The Times reported in 2020 that they had discussed purging documents from McKinsey's work with Purdue. In February 2021, McKinsey agreed without admitting wrongdoing to pay about $600 million to settle state investigations into its role in helping "turbocharge" sales at opioid makers. Neither responded to emails or phone calls seeking comment. Ms. Moran could not be reached for comment.
When some of McKinsey's work with Purdue was revealed by the news media in early 2019, a consultant named Sarah Nam reached out to Dr. Smith.
"I am still struggling to come to terms with how our practice's broader work impacts public health," she wrote. Apparently unaware of Dr. Smith's work for Purdue, she continued, "I know you lead work in combating the opioid crisis with public health institutions and regulators (on the complete other side), and would love to get your thoughts."
His reaction to the public disclosure of the firm's work for Purdue had been quite different. After a colleague suggested they talk through what to say to the F.D.A., Dr. Smith replied, "Yes, let's discuss how to manage this."
In the three years since the firm's work with Purdue was made public, McKinsey has taken steps to overhaul the way it selects clients, and has tripled its staff members who oversee compliance, risk management and professional standards, the McKinsey spokesman said in the statement.
"McKinsey will continue to take steps to strengthen our policies, professional standards, and our risk and governance processes to ensure our work is consistent with our values and the high expectations we set for ourselves," the statement said.
Camara de Comercio Empresarial launches its first NFT-PUG BUSINESS collection
The Business Chamber of Commerce is an international association that was born in 2010, as a board of entrepreneurs and after more than 12 years of operations has developed different platforms to meet the needs of the market. One of its most recent projects is its first collection NFT-PUG DE NEGOCIOS.
These units of value are based on the Blockchain, which allows each collectible to be unique and limited, meaning that only a particular number of pieces exist, ensuring that it is a good investment for all holders should they wish to resell it to make a profit.
The Business Chamber of Commerce adds that purchasing the said PUG BUSINESS + collection will allow investors to get real experiences through their NFTS. Among the benefits you get as a holder is an access to the Investment Academy, access to PUG FEST (music festival with DJs), and access to PLATEIA NFT Beachfront Hotel in the 3-day and night package for the PUG DE NEGOCIOS + holder including a guest.
In addition, discounts are granted on purchases made in the companies of the Business Chamber of Commerce, and sponsors of the project, among other exclusive benefits.
Joseph Lynch, director of the Business Chamber of Commerce, points out that each collection has been designed to the highest quality standards. In this way, the variables in each design make each NFT unique, which increases its appeal to its owners. Criptopunk and Ape Yatch Club are some successful collections of this style that have been valued at hundreds of thousands of dollars due to their representativeness.
To be part of this project you only have to visit their official web pages www.pugdenegocios.io and www.camaradecomercioempresarial.org and start living the NFT-PUG DE NEGOCIOS experience.
https://www.instagram.com/camaradecomercio.empresarial/
https://www.facebook.com/CamaraComercioEmpresarial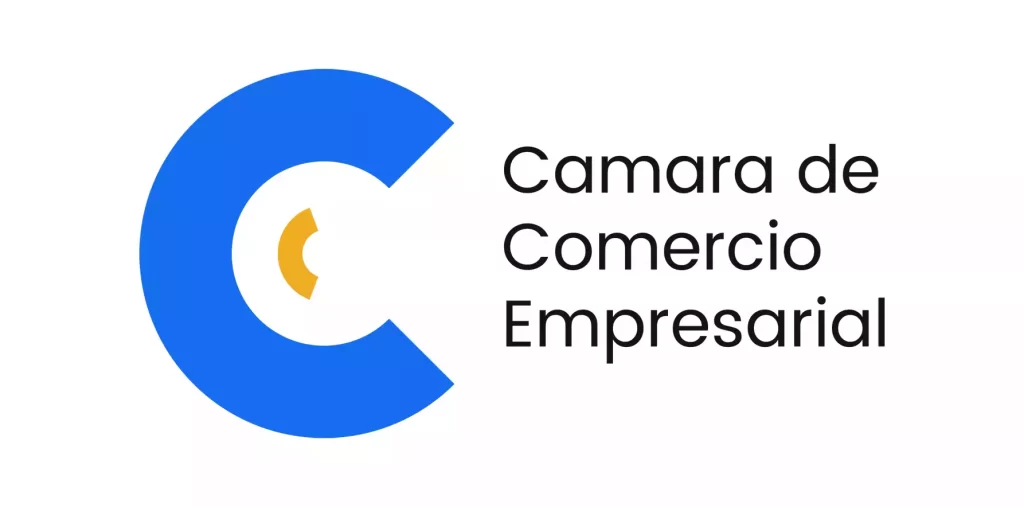 We have all been bombarded with ads promising the one secret to wealth beyond our wildest dreams.
Once again targeted through algorithms, personal information, and cookies that leave us vulnerable to scam artists and con men.
That's what surprised me about Charles Schwartz. His clients refer to him as 'The Millionaire Maker'. You see, Charles has never run a Facebook ad promoting what he does. For someone who has been retiring entrepreneurs for over 15 years, you'd be stunned to learn that he did not even have an Instagram account until 2020. When he joined social media, he gained 100k followers and did a 6-figure launch in a weekend.
In a saturated market, it is refreshing, all bit perplexing, that Charles avoids the limelight. From time to time, he pops his head up to lecture at Ivy league schools like Yale, train our United States Coast Guard on human behavior, and speak at think tanks for Fortune 500 companies. If you can catch him, hold on tight. He adores human behavior, systems, and leveraging something he coined 'persona shifting'. Speaking to his former clients, they shared how without his persona shifting, the seemingly endless income stream would never be possible. Most of his past clients I spoke to, quickly acknowledged the generational wealth he creates, yet they all wanted to talk about something else. Some spoke of how Charles saved their marriage, helped them reconnect with their kids, and others walked back from the brink of suicide. It seems that there is more to this 'Millionaire Maker' than just the bottom line.
On this evening, he was speaking with a group of successful entrepreneurs on stage about scaling companies. Most were speaking the normal regurgitated sales pitch, but Charles wasn't. Instead, he started exploring the issues of those who raised their hands to ask questions. He would speak about scaling, systems, branding cycles, and K.L.T. Most of us had never even heard of K.L.T. (Know, Like, and Trust) prior to this evening. His authenticity was infectious and his energy was relentless. There was something strange watching him speak on stage. As people spoke, he seemed to know what they were going to say before they said it. He could identify exactly what the hurdle was, and then gave them concrete steps on how to fix it—all in a matter of minutes from meeting them. It 'broke some domes' as he likes to put it. One audience member was having a hard time understanding, so Charles asked if he minded coming up and trying something.
It is difficult to explain what happened next. Charles started identifying which 'version' of this audience member was showing up. He explained that we all have versions of ourselves; from the one who does not think they are enough, to the unstoppable force. He explained that if we give all the resources to the first version, nothing gets accomplished. But, if we can master being the 'ideal' version, everything becomes easy.
He then spent no more than three minutes on stage with the audience member, and POOF! Clarity, direction, and a step-by-step plan came flying out of this audience member's mouth. It was like Charles had unlocked this super power that was within him. I looked to my right, and the lady next to me was feverishly journaling while repeating, "it all makes sense now." Charles went on to pivot people and break down plans to scale their companies within minutes. People he had never spoken to before, and industries he had no experience in.
He kept saying, "Humans are predictable, leverage that. When you unlock their truth, you can scale anything."
To my surprise Charles is a Wall Street Journal Best Selling Author, but what he did next made my jaw drop. An audience member asked where he could pick up a copy of the book. Charles quickly responded, "Please don't buy it, that is what Instagram is for. Send me a direct message and my team will send you a digital copy."
So, we all whipped out our phones, and sent his account (iamCharlesSchwartz) a DM saying FREEBOOK.
Within 24 hours, there it was, but something was off. There was no upsell. No 'pay for shipping', no attempt to purchase anything. Just a wall of authenticity and a free digital copy of the book.
For the rest of the evening, we mingled and I watched another strange phenomenon. People walked up to Charles, talk for a few minutes, and then quickly either sat down to take notes, or called their business partners explaining how everything just changed. On my way to talk to Charles, I passed a group of guys he had just spoke to, saying to each other, "Dude! This is going to make millions." Yet you would never know it by looking at Charles. Casual clothes, scruff, and always holding a water bottle. He was as quick to share a hug as he was to share advice. I won't tell you what we spoke about, but what I will say is I am pretty sure, 'the Millionaire Maker' has struck again.
Company news: Boys & Girls Club of Syracuse announces new members of executive team – syracuse.com
The Boys & Girls Clubs of Syracuse has made organizational changes, adding four women to its executive team.
Jenni Gratien was named its new executive director. Gratien's appointment makes her the first woman to have this position at the organization. She previously worked at Chadwick Residence where she worked for almost 12 years and served as the executive director for the last six.
>> Send us your company's news about People in Motion
Note to readers: if you purchase something through one of our affiliate links we may earn a commission.
Registration on or use of this site constitutes acceptance of our User Agreement, Privacy Policy and Cookie Statement, and Your California Privacy Rights (User Agreement updated 1/1/21. Privacy Policy and Cookie Statement updated 5/1/2021).
The material on this site may not be reproduced, distributed, transmitted, cached or otherwise used, except with the prior written permission of Advance Local.
Community Rules apply to all content you upload or otherwise submit to this site.