COVID 2023: Do We Know Where We're Going?—Virtual Lecture, Feb. 7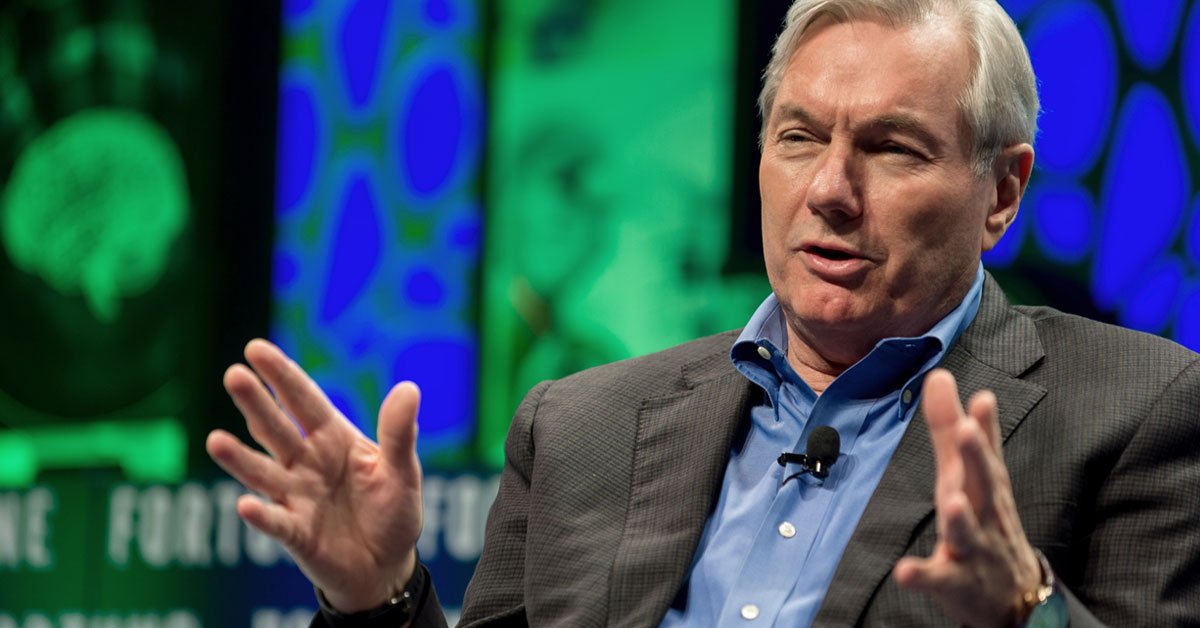 Michael Osterholm, author of the New York Times Best-Selling "Deadliest Enemy: Our War Against Killer Germs", on the challenges of the mutating virus.
University of Minnesota Professor Michael T. Osterholm will deliver "The COVID-19 Pandemic: Do We Know Where We Are Going?"—the first Spring 2023 Bentson Dean's Lecture—on Tues., Feb. 7, at 6:00 p.m. EST.
Osterholm, McKnight Presidential Endowed Chair in Public Health and the director of the Center for Infectious Disease Research and Policy at the University of Minnesota, will discuss what the ever-mutating COVID virus will mean for the future of the pandemic: When will it end? Will it end? Will there be a return to "normal"? The talk will focus on current mutations and data as of February 2023.
Osterholm, appointed to then-President-elect Joe Biden's Transition COVID-19 Advisory Board in November 2020, is the author of the New York Times best-selling 2017 book, Deadliest Enemy: Our War Against Killer Germs, which details the most pressing infectious disease threats of our day and lays out a nine-point strategy on how to address them.
Osterholm served for 24 years (1975-1999) in various roles at the Minnesota Department of Health, including the last 15 as state epidemiologist. He has led numerous investigations of outbreaks of international importance, including foodborne diseases, the association of tampons and toxic shock syndrome, and hepatitis B and HIV in healthcare settings. Osterholm was also the principal investigator and director of the National Institutes of Health-supported Minnesota Center of Excellence for Influenza Research and Surveillance (2007-2014) and chair of the Executive Committee of the Centers of Excellence Influenza Research and Surveillance network.
An RSVP is required by visiting the event page. Zoom coordinates will be sent to attendees the day of the event. For more information, email cas.events@nyu.edu or call 212.998.8100.
Free and open to the public, the Bentson Lectures have, for nearly 10 years, showcased current and visiting faculty and other guests. Funded by the Bentson Family Foundation, recent Bentson Lecturers have included NYU Professor Kwame Anthony Appiah, the New York Times "Ethicist" columnist, on "The Ethics of Work"; NYU Anthropology Professor Rayna Rapp on "The Implications of the Growing role of Genetic Testing"; Karen Adolph, professor of psychology and neuroscience at NYU, on early childhood development in her lecture "Learning to Move and Moving to Learn"; and Brooke Kroeger, an NYU journalism professor emeritus, on "What We Can Learn about Allyship Today from 'Suffragents'."
Mississippi River crest reaches historic proportions as Iowans cope with yet another flood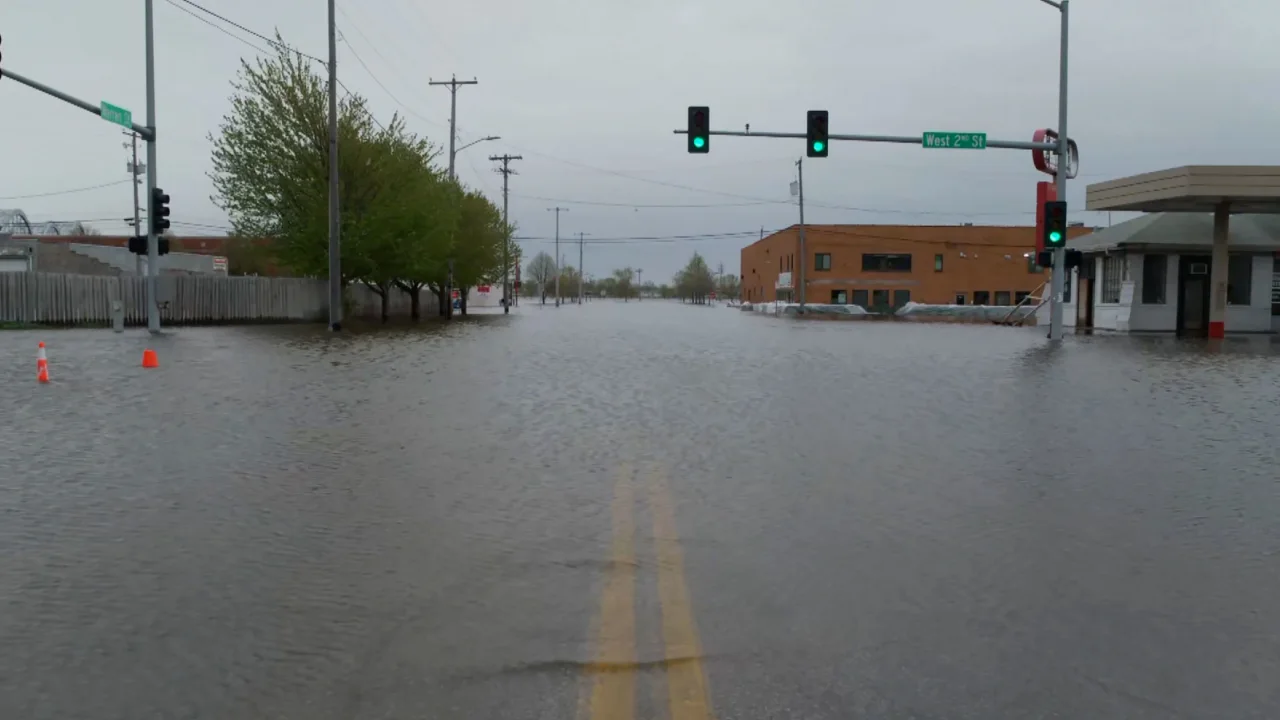 As a slow-moving crest works its way down the Mississippi River this week, flood-weary Iowans living along the water were doing their best to cope with the rising water.
In Davenport on Sunday, River Drive lived up to its name: The street looked like a river, but residents said their sandbagging efforts are working.
James Perez, who was helping a local business owner fill sandbags Thursday night outside Mary's Bar in downtown Davenport, estimated about 180,000 pounds of sand encircled the business they were trying to protect.
About a block away, the barrier outside the bar kept water from entering the business, which remained open Sunday evening.
Perez recalled the 2019 flood, when the Mississippi River broke through a temporary barrier, covering streets and surrounding homes and businesses.
"This time around, we knew ahead of time what to do so I kind of took charge," Perez said. "I took all the volunteers who were not sure what to do and organized them into a team."
Some are making the best of a bad situation. With music playing on a portable speaker, Joseph Anderson and Jimi Williams spent a recent afternoon in their kayaks floating down River Drive.
Anderson, a longtime resident of Davenport, said people who call the place home know what to expect.
"Checking out the view and enjoying life. Watching it under water and getting a different perspective of the same thing," Anderson told . "It's a beautiful day. We get to see the city. Not everyone gets this view. This is a locals-only tour."
The flooding caused by snow melt this year does not compare to the 2019 flood, Anderson said.
"You start to get used to it. This one isn't as bad. Last time we had some levies break and there was a little more damage. It's not too bad," Anderson told CNN. "Everyone was prepared. They've been through this before, and if you are local you know what to expect."
Claudia Anderson, the manager of The Phoenix, a large downtown Davenport restaurant, said Monday the barriers seemed to be holding water out of the business, and sump pumps are taking out the little water that does get it.
But the restaurant cannot open, and it's losing tens of thousands of dollars in revenue, she said. She has had to temporarily lay off about two dozen employees, including some who have no other income.
"It is what it is, we've gone through this, I can't tell you how many times we've gone through the flood," Anderson said.
The crest in the Quad Cities area in Iowa ranked in the top 10 historic crests Monday, according to the National Weather Service.
The river gauge at Rock Island, near Davenport, was cresting with water levels fairly steady around 21.4 feet Monday morning, placing it as the eighth-highest recorded at that spot.
Flood warnings continue along a long stretch of the Mississippi River from St Paul, Minnesota, to just north of St Louis, Missouri, as snow melts from a phenomenal winter season.
The recent flooding comes after areas of the Upper Midwest saw extraordinary snowfall this winter. Duluth, Minnesota, broke its highest seasonal snowfall last month, and Minneapolis recorded its third-highest season.
As the snow in the region melts, the swell of water is making its way south.
Upstream from Davenport in Dubuque, Iowa, officials closed all of its floodgates along the river last week, only the third time the gates have been closed since they were installed in 1973. Pumping stations were operating around the clock.
And farther upstream, North Buena Vista area residents were living in flooded homes, CNN affiliate KCRG reported Sunday, taking "canoes back and forth or we wade through the water," resident Scott Blum told the station.
The Mississippi will continue cresting further south on Tuesday and Wednesday, but major flooding is not forecast for locations farther south.
A levee breach causes more flood damage
Sixty miles north of Davenport, in Green Island, Iowa, a levee breach flooded roughly 4,000 acres of a wildlife refuge and damaged nine properties, according to Jackson County Emergency Management Director Lyn Medinger.
Officials were not yet able to investigate the cause of the breach due to weather, Medinger told CNN Monday, adding authorities will likely reach the area Tuesday morning.
The region has seen powerful winds, making air transport to the area difficult
No injuries were reported and no evacuations have been made, Medinger said.
"The one breach is affecting the low-lying areas in that region," the director added.
Just a few miles south, in the city of Sabula, the flood wall was eroded by the high winds but officials were able to stabilize the situation with sandbags and avoid flooding, Medinger said.
Edu Vertikal: A journey from painting to tattooing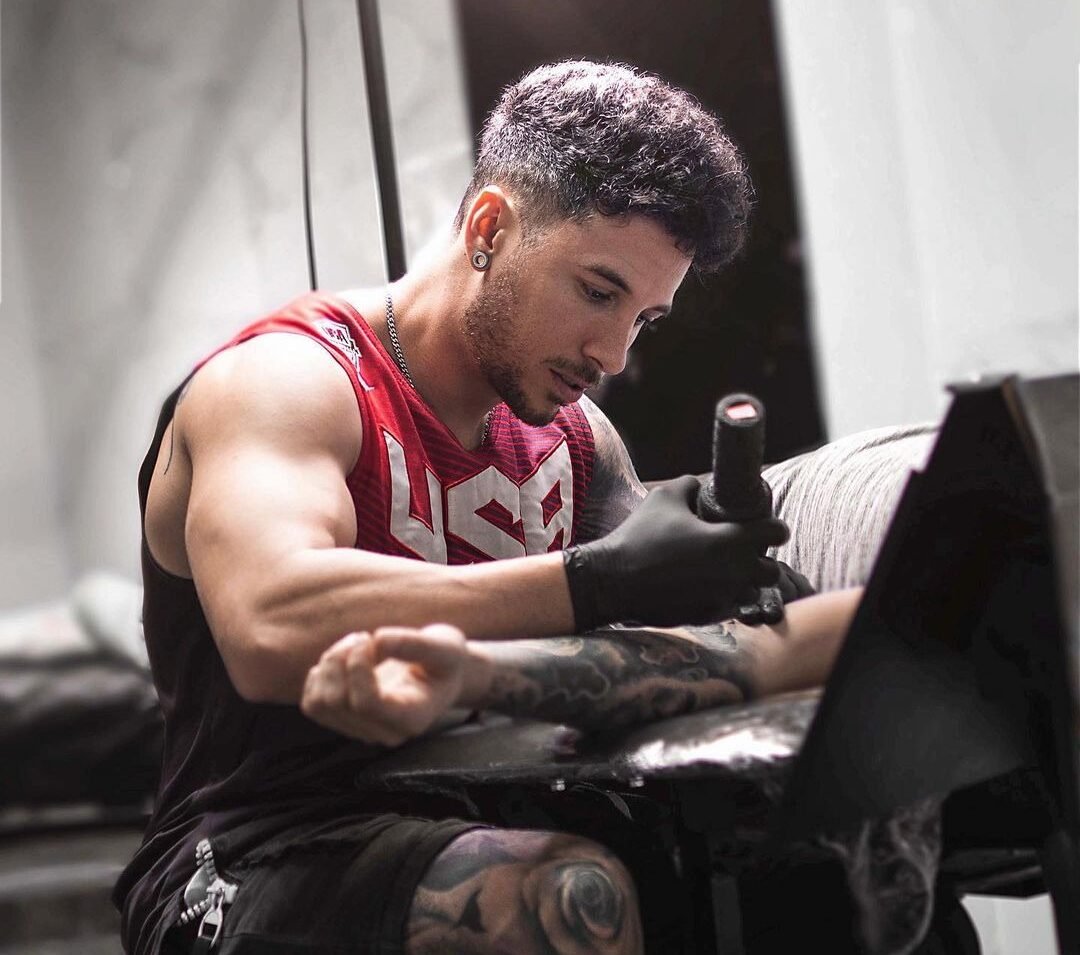 From a young age,
Edu Vertikal
showed a natural talent for various art forms, igniting his unquenchable creative passion. By the age of ten, it was apparent to everyone around him that he had a particular gift for painting, and he devoted all his free time to honing his skills. In 2013, Edu stumbled upon the then-budding art of tattooing, which was slowly gaining popularity in Spain. Today, it is estimated that 40% of Spanish citizens aged 16-35 have at least one tattoo.
Edu
, 22 at the time, invested in tattoo equipment in 2014, and he started practicing on friends and family in the back of his father's warehouse in Petrer. Using just one tattoo machine and ink, he slowly honed his skills, and as demand for his work grew, Edu decided to open his own tattoo studio,
Vertikal Tattoo
, in a more central location in Alicante.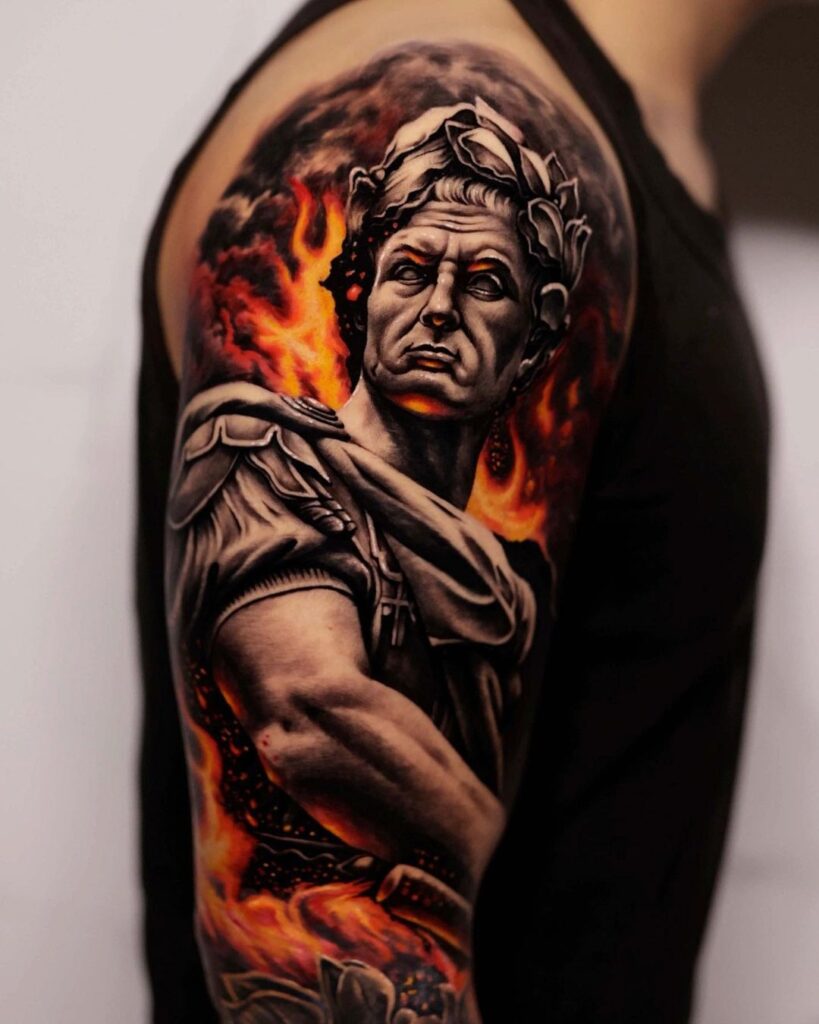 Vertikal Tattoo
has grown into a highly successful studio, with
Edu's
reputation as one of the industry's most exceptional realist tattoo artists leading the way. The studio is now home to a team of skilled professionals who specialize in a wide range of tattoo styles, alongside additional services such as piercing and laser tattoo removal.
Edu's
talent as an artist is not confined to Spain, as clients from all over the world travel to Alicante for a chance to get tattooed by him. Edu is renowned for his generosity in sharing his techniques and knowledge with other artists, leading him to offer private courses and seminars for aspiring tattoo artists.
Edu Vertikal
dedication to his craft has earned him numerous national and international awards, with no signs of slowing down. For Edu, tattooing is more than just a job – it is a passion and a way of life, allowing him to continuously reinvent himself and create new works of art. Follow him on his social media platforms, such as Instagram  (
@Eduvertikal
 and 
@Vertikaltattooestudio
), Tiktok 
(
@eduvertikall)
, Facebook (edu vertikal), and Youtube 
(Edu Vertikal Tattoo)
, to stay up-to-date with his latest creations and adventures in the tattoo world.
International Journalism Festival 2023: the events you shouldn't miss in Perugia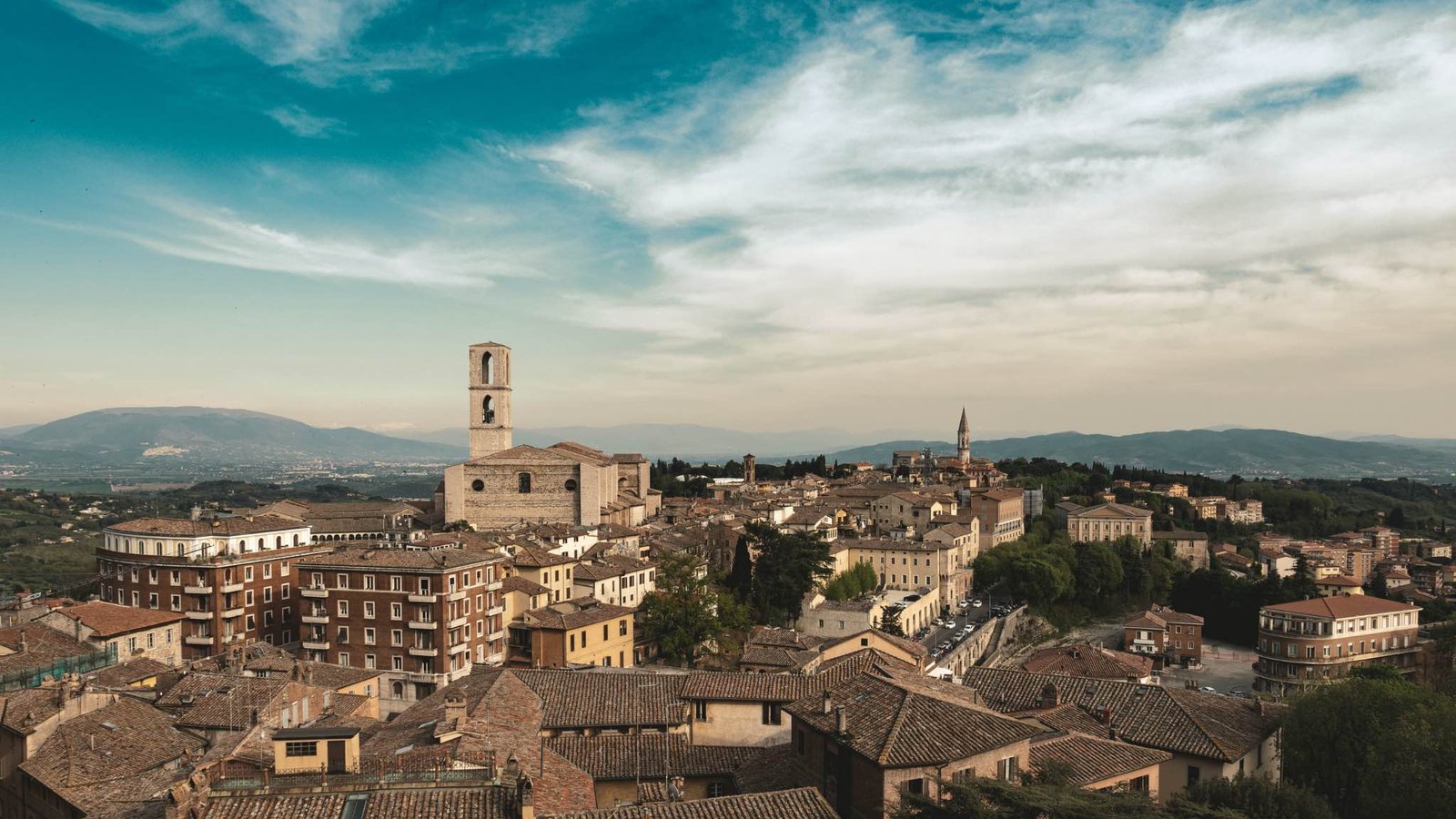 Here is a curated list of panels on topics such as Ukrainian media, membership and funding models, solutions journalism and more.
April journalists from all over the world will be gathering for the International Journalism Festival in Perugia once again. Many voices from the Reuters Institute will speak at the festival. Here's a selection of some of the highlights this year, which include panels on reader revenue models, the media in Ukraine, press freedom, equity and inclusion in journalism and AI. All the panels will be live-streamed on the festival's IJF YouTube channel. See you in Perugia or online.
Investigating the crimes of war
Anna Babinets from Slidstvo.Info | Sam Dubberley from HRW | Sarah El Deeb from AP | Anne Koch from GIJN
12.00. Sala delle Colonne, Palazzo Graziani.
How to support the Ukrainian media system in the long run
Joanna Krawczyk from the German Marshall Fund of the United States | Jakub Parusinski from The Fix | David Schraven from CORRECTIV | Penelope Winterhager from the JX Fund | Eugene Zaslavsky from the Media Development Foundation
14.00. Sala della Vaccara, Palazzo dei Priori.
Membership models: all you need to know about running a member-centric newsroom
Leon Fryszer from Krautreporter | Richard Hoechner from Republik | Lea Korsgaard from Zetland | Eduardo Suárez from RISJ
14.00. Sala dei Notari, Palazzo dei Priori.
Gender, leadership and surviving authoritarian regimes and cultures: women leading independent Arab media speak up
Rawan Damen from ARIJ | Fatemah Farag from Welad Elbalad Media | Diana Moukalled from Daraj | Nora Younis from AlManassa News
15.00. Sala della Vaccara, Palazzo dei Priori.
Solutions journalism: a means to achieve equity and inclusion
Dina Aboughazala from Egab | Caleb Okereke from Minority Africa | Dora Santos Silva from Obi.Media | Holly Wise from the Solutions Journalism Network
16.00. Sala Brugnoli, Palazzo Cesaroni.
Two to tango: a closer look at the relationship between independent investigative teams and legacy media
Cecilia Anesi from IRPI | Nikolas Leontopoulos from Reporters United | Geoffrey Livolsi from Disclose | Elisa Simantke from Investigate Europe | Bastian Obermayer
16.00. Auditorium San Francesco al Prato.
How the far right is going global
Luke O'Brien from the Shorenstein Center | Andrea Dip from Agência Pública | Natalia Viana from Agência Pública | Jamil Chade
17.00. Sala dei Notari, Palazzo dei Priori.
Legal threats hampering media freedom
Lina Attalah from Mada Masr | Will Church from TRF | Chile Eboe-Osuji from Toronto Metropolitan University | Jodie Ginsberg from CPJ | Joel Simon from the Journalism Protection Initiative | Antonio Zappulla from TRF