Geidea to provide POS solutions at MDLBEAST & other festivals
Saudi fintech Geidea has partnered with Gastro-Trends, the F&B arm of MDLBEAST, to provide payment and restaurant management solutions at four of the region's biggest music festivals, namely Aravia, XP Music Futures, Soundstorm and Balad Beast.
Geidea, which already caters to the Kingdom's thriving F&B sector with more than 52,000 restaurants and cafes, will supply a point-of-sale restaurant management system and payment terminals at the international star-studded events, with 600 terminals serving more than 150 merchants and brands on site.
More than 700,000 are expected to attend the mega events, two of which are in Riyadh and one in both Jeddah and Doha.
Laurent Dhaeyer, group chief strategy and growth officer at Geidea, said: "Our new-generation, fully integrated, cloud-based POS systems offer F&B and retail businesses the best-in-market point-of-sale solutions that can respond to the ever-evolving needs of customers. We are delighted to partner with Gastro-Trends to offer our safe, secure and seamless payments solutions to cater for the hundreds of thousands of festivalgoers."
MDLBEAST, which boasts artists including Post Malone, Eric Prydz, Carl Cox, Bruno Mars and DJ Khaled, is a global and creative platform setting the tone for music, art and culture and shifting the epicenter of underground music. Starting with Saudi and echoing outwards, MDLBEAST supports artists in creating experiences that move people and, in turn, make people move.
Alex Gorman, project director, F&B, MDLBEAST/Gastro-Trends, said: "MDLBEAST events have become some of the biggest and best music events on the international calendar. It's all about creating a memorable experience for everyone who attends and that includes being able to provide swift and simple payment solutions when it comes to buying F&B. Our collaboration with Geidea, a fellow homegrown Saudi brand, does just that."
Founded in Saudi Arabia, Geidea is expanding rapidly across the region with operations in the UAE and Egypt. It is targeting seven more countries in the next two years, serving both financial institutions and small and medium businesses.
Mayor Adams Announces First Annual Asian American Pacific
New York City Mayor Eric Adams today announced that the first annual Asian American and Pacific Islander (AAPI) Cultural and Heritage Parade in New York City will be held on May 15, 2022. The parade comes as New Yorkers celebrate Asian American Pacific Islander Heritage Month in May, as well as New York City's being home to the second-largest Asian American and Pacific Islander population in the United States. AAPI Heritage Month pays tribute to the generations of Asian American and Pacific Islanders who have enriched New York's history for generations.
"Asian American Pacific Islander Heritage Month celebrates New Yorkers who contribute to the rich culture that makes New York the greatest city in the world," said Mayor Adams. "As we work to combat a spike in hate crimes, it is important to support and uplift our AAPI brothers and sisters. We are proud to announce the New York City's first annual Asian American and Pacific Islander Cultural and Heritage Parade and pay tribute to the generations of New Yorkers from the Asian and Pacific diaspora."
"Now more than ever, it is important to support New Yorkers in the AAPI community and reflect on the rich Asian American and Pacific Islander history," said Mayor's Community Affairs Unit Commissioner Fred Kreizman. "The Adams administration is proud to announce the first-ever Asian American and Pacific Islanders Cultural and Heritage Parade. Together, we will recognize the important contributions of AAPI New Yorkers of the past and celebrate the ones to come in the future."
"We at Better Chinatown USA are extremely excited about organizing this historic first Asian Pacific American Cultural and Heritage Parade in Midtown," said Steven Tin, director, Better Chinatown USA. "We are very thankful to Mayor Adams' office, especially CAU Commissioner Kreizman, Special Events Office & NYPD, for this great opportunity to showcase the exciting Asian Pacific American Cultural Heritage to the American mainstream and our younger generation."
The inaugural parade will take place on 6th Avenue, proceeding north from West 44th Street to West 55th Street. The parade will begin at 10:45 AM.
"We are thankful to Mayor Eric Adams, CAU Commissioner Fred Kreizman, Winnie Greco, NYPD, and the City Hall staff all working together quickly and made this parade a reality," said Robin Mui, event co-chair, Asian American and Pacific Islander Cultural and Heritage Parade. "This is the right time to unite the Asian to fight Asian Hate Crimes and remind them to register to vote and be counted."
"This parade signifies a historical moment where Asian, South Asian & Pacific Islander Americans all come together at the heart of our diverse city to celebrate cultures and traditions while amplifying our voice in unity," said Dr. Bindu Babu, event co-chair, Asian American and Pacific Islander Cultural and Heritage Parade.
"In these pandemic times and with Anti-Asian intolerance, division, and hatred on the rise, it is so important for all of us to come together to celebrate our collective humanity — in a rare historic parade — as it is about time that we march together with each other to show our solidarity," said Wellington Z. Chen, executive director, Chinatown BID/Partnership.
"When I first came to New York City, working as a peddler in Manhattan, I remember being amazed at the Puerto Rican Day Parade, the St. Patrick's Day Parade, and the Columbus Day Parade. I never dreamed I would one day lead Korean New Yorkers down sixth avenue for the first Asian Pacific American Heritage Parade," said John Park, founder, Korean American Community Empowerment Council. "I thank Mayor Adams for finally giving Asian New Yorkers the celebration we deserve!".
"Victory Music & Dance Company Inc., of Brownsville, Brooklyn, is delighted to be participating in the first annual Asian American Pacific Islander Cultural and Heritage Parade," said Nicole Williams, founder and executive director, Victory Music & Dance Company Inc. "Our youth are excited about the opportunity to unite the community through music and dance!".
Which MiLB Signings Have Best Shot at Impacting Yankees in 2023? – Sports Illustrated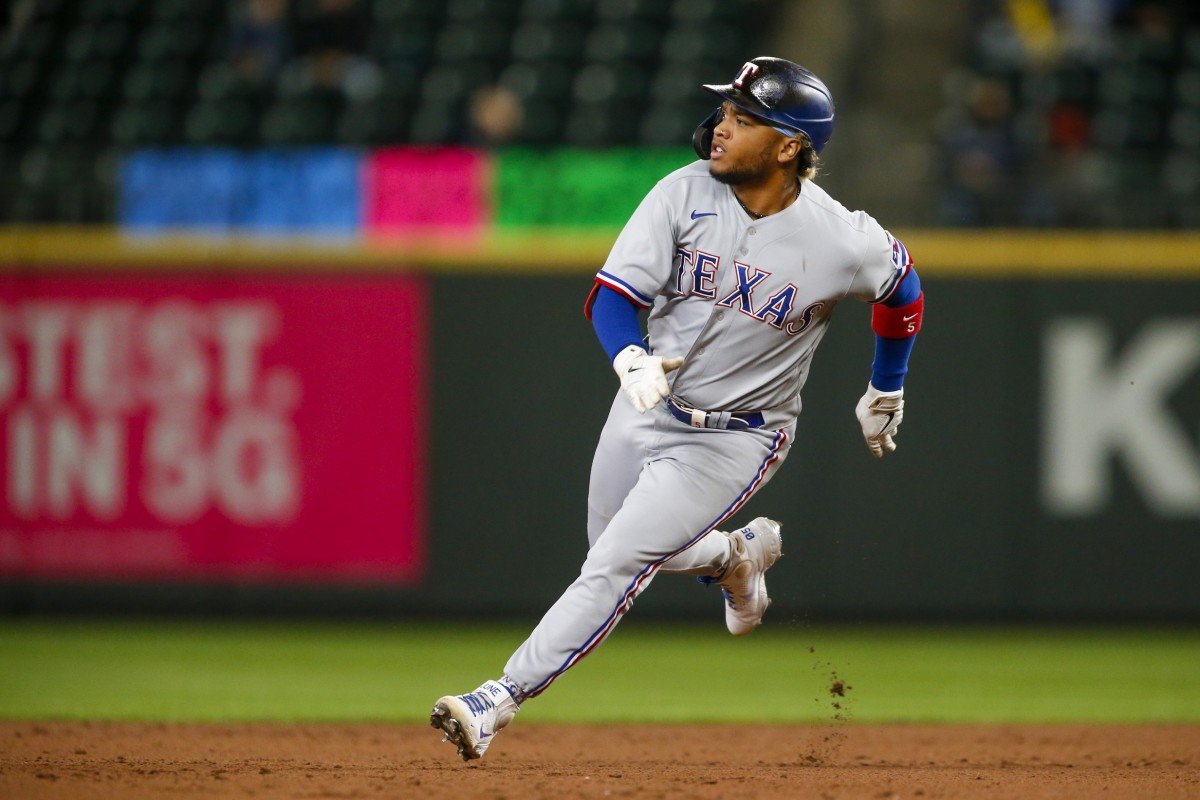 The Yankees have made a few splashes this offseason. They've also made a few under the radar moves that could help them this coming season.
When the Yankees signed Marwin Gonzalez to a minor league deal last March, not much was expected of the veteran utility man.
Gonzalez ultimately provided little offensively in his lone season with New York, slashing a mere .185/.255/.321. But the former Astros champion parlayed his minors deal into an Opening Day roster spot and spent the entire season in the Bronx. And while his bat was well past its prime, Gonzalez added versatility, playing every position except catcher and center field over 85 games. He even pitched at one point.
All this is to say that MiLB signings can impact the big league club. The Yankees have made several more this offseason, and a few currently have paths to potentially helping New York in 2023.
While none of the Yankees' new minor league signings come with the résumé Gonzalez did, here are a few that have a shot at making a difference – if only a small one – this coming season.
Willie Calhoun
The Yankees' biggest remaining hole is in left field, but external options are limited at this point in the offseason. Internal choices include Aaron Hicks, Oswaldo Cabrera, Estevan Florial and now, Calhoun. A lefty hitter, Calhoun was once a top-100 prospect in the Rangers' system and had success in 2019, when he hit 21 homers over 83 games. Calhoun has dealt with injuries and has appeared in just 126 games since then, but he's only 28 and could get a chance to compete if the Yankees don't make a significant addition in left field.
Danish was an Indy ball pitcher as recently as 2020, but the righty threw in a career-high 32 games for the Red Sox in 2022. Those outings didn't go particularly well for the 28-year-old – he recorded a 5.13 ERA – but Danish's curveball/sinker-heavy repertoire and above average ground ball rate (47.2%) could help him earn some more appearances out of New York's bullpen.
Wilmer Difo
An eight-year veteran, Difo has major league experience at every position except catcher and first base. And with Gonzalez taking his versatility to Japan, the Yankees are down a super-utility man. However, Cabrera is the best candidate for such a role – if he doesn't spend most of his time in left – and Isiah Kiner-Falefa could also offer infield flexibility if he loses the starting shortstop job to prospects Oswald Peraza or Anthony Volpe. Difo, 30, may have to spend some time in the minors before an opportunity opens up.
The ultimate guide to Inman Connect New York 2023
No matter what you'll remember or forget to bring, Inman Connect New York 2023 is poised to be an unforgettable experience for the 2,000 attendees, 175 speakers and 50 vendors who will fill the Hilton New York Midtown hotel from Jan. 24 to 26.
There's plenty to see, learn and do during your time in New York City, and we're here to help you have the ultimate experience whether it's your first or tenth time at ICNY. Use the guide below to expertly navigate conference sessions, learning labs and vendor areas and even plan time for fun in Manhattan.
Welcome to ICNY! You bravely navigated airport security lines and layovers, survived the rollercoaster of taking a taxi from LaGuardia, JFK or Newark into Manhattan, met the Inman crew at Monday night's Welcome Happy Hour, and now you're ready to dive into the first day of the conference.
Get started: If you're an early riser, head down to Sutton Hall (second floor) and the Grand Ballroom (third floor) at 8 a.m. to meet one of the 50 vendors sharing cutting-edge tech tools and platforms that make listing, marketing, transaction management and closings a breeze.
While you're there, pick up a complimentary cup of joe from The Listings Lab.
General session: The conference officially kicks off at 9 a.m. with two hours of dynamic speakers gracing the Grand Ballroom stage. Although we hope you'll stick around for both hours, we understand the pull of carefully planned brunch business meetings or other networking opportunities.
With that in mind, here are three general session segments you can't afford to miss:
Take a break: Get some expert social media training from Inman Global Head of Community Laura Monroe, The Agency agent Matt Lionetti and Engel & Völkers agent Karen Stone. The trio will explain how to create content that converts while offering a few laughs in the process.
Get to the nitty-gritty with team, agent and broker tracks: You've spent the morning learning about the overarching trends ruling the industry. Now it's time to learn how those trends specifically impact your role with power hours — four mini-general sessions featuring four 15-minute chats.
If you missed the power hours, no worries. The afternoon will be filled with several other specialized tracks, including The Future of Finance (1 to 2 p.m. in the Grand Ballroom), Broker Connect (2 to 4 p.m. in the Trianon Ballroom) and Tech & Data Connect (2 to 4 p.m. in the Grand Ballrooms).
These tracks feature speakers, such as OJO Chief Real Estate Officer Chris Heller, PLACE Head of Industry Vija Williams, Compass Chief Evangelist Leonard Steinberg, Pacaso co-founder and CEO Austin Allison and Council of Multiple Listing Services CEO Denee Evans.
Closing time: Whew! You've had a packed first day at ICNY. End the day at the Booth Bar Crawl in Sutton Hall from 4:30 to 5:30 p.m. Meet fellow attendees and our featured vendors while enjoying light snacks and expertly-mixed cocktails — trust me, they're good.
The after-party: Although you love Inman and wish you could stay glued to your conference seat all day long, we'd be remiss not to let you experience the unique sights and sounds of New York City.
The Hilton New York Hotel is near the legendary Rockefeller Center, Radio City Music Hall, St. Patrick's Cathedral and Museum of Modern Art. You can also make your way over to Times Square with a quick taxi ride.
If you're feeling fancy, Ocean Prime, Mastro's Steakhouse, Nusr-Et Steakhouse and Le Bernardin are a stone's throw from the hotel. However, if you'd like a true NYC street-food experience, hit up one of The Halal Guys' famous yellow stalls on the corner of 53rd Street and Sixth Avenue. You won't regret it.
Get started: How was that after-party on Tuesday? Rough? After taking a couple of Tylenol and regaining your energy with a quick workout, begin your day with us once again in Sutton Hall with complimentary coffee. If you're a latte aficionado or need something stronger than a basic brew, there's a Starbucks across the street from the hotel.
Don't forget to swing by our registration desk in the Rendezvous Trianon Hall to pick up a replacement badge, chat with attendees and meet some of our events team (they're the best!).
General session: You know what time it is. Get to the Grand Ballroom bright and early to grab a seat and prepare for another day of dynamic speakers. As with yesterday, it's best to stick around for the two hours — after all, you might miss out on a speaker doing a killer crane kick or spilling the beans on a new project.
However, if that's not possible, here are a few sessions you must see:
Take a break: Meet The Agency founder Mauricio Umansky and his daughters/business partners Alexia Umansky and Farrah Brittany in a special meet and greet in Sutton Hall. Take a few pictures and maybe get a question or two answered.
Get to the nitty-gritty with breakout sessions: Much like Tuesday, Wednesday afternoon will be filled with a plethora of sessions geared toward brokers, agents, team leaders and tech wonks.
C-Suite leaders will have the opportunity to attend the invite-only CEO Connect in the Trianon Ballroom from 11 a.m. to 3 p.m., and some of the fiercest women leaders will take over Sutton Hall for a special WomanUP! session from 12:15 to 1 p.m.
Here are a few sessions to catch:
Sidenote: If you're worried about missing out on sessions, don't. Luckily, your ticket includes access to playbacks of both general sessions and the handful of sessions and specialized tracks that will also be live-streamed for our virtual ticket holders.
Closing time: Look at you! You've breezed through another day of ICNY. As a reward, come to Cocktails at Connect from 4:30 to 5:30 p.m. in Sutton Hall. Remember those cocktails from yesterday I told you about? There are even more. Just take it easy so you can enjoy the after-party too.
In addition to Cocktails at Connect, the lovely leaders of WomanUP! are hosting their own cocktail hour at Bridges Bar inside the Hilton New York Midtown from 5:30 to 7 p.m.
The after-party: The evening isn't done yet! There's still plenty more to see and do during your last full day in New York City. Manhattan has plenty to offer with access to Broadway and off-Broadway shows, a plethora of restaurants and other tourist attractions.
However, consider giving the other boroughs and neighborhoods some love with these events:
Get started: We're nearing the home plate! In a few short hours, we'll sadly be saying goodbye and setting our sights on Inman Connect Las Vegas (you'll be smart to buy your ICLV tickets now for a pretty sweet discount).
Take your last trip to the registration desk, around the vendor hall and grab — you should know this by now — a complimentary cup of coffee from The Listings Lab.
General session: Since today's agenda is only two hours long, there should be no reason to leave early unless you're part of the crew of Aussies who regularly come to ICNY and have a ridiculously long flight home (G'bye mates!).
But since we're softies, we'll still give you the cheat sheet to the best sessions to catch on Thursday:
You've made it — Take the afternoon to do some networking, sightseeing, or prepare for your flight home. Although Inman Connect New York is over, you can continue the journey by watching replays of conference sessions and making Inman part of your daily reading routine. You're reading Inman, right? Right? Good.