Tampa police chief placed on leave after flashing badge during traffic stop
Tampa Police Chief Mary O'Connor has been placed on administrative leave after body camera footage taken from a traffic stop last month revealed she told a deputy she was "hoping that you'll just let us go tonight" and flashed her badge.
O'Connor was a passenger in a golf cart, which was pulled over for driving on a roadway without a license plate tag, according to footage of the November 12 incident obtained by CNN from the Pinellas County Sheriff's Office.
The chief was riding with her spouse in a residential area in Oldsmar, Florida, according to a statement released Thursday by the city of Tampa.
As the deputy explained why the couple was stopped, O'Connor asked if the deputy's body camera was operating and then identified herself as the Tampa police chief.
"I'm hoping that you'll just let us go tonight" O'Connor said before showing her badge to the deputy.
O'Connor apologized to the deputy and then gave him her business card. "If you ever need anything, call me. Seriously," O'Connor said.
She and deputy thanked each other for their service and the couple was allowed to leave.
O'Connor apologized for the incident in the city statement released Thursday.
"It was poor judgment on our part to be driving a golf cart on a public roadway without the appropriate tags," O'Connor said. "This was the first time we had exited the golf-cart friendly community in which we own property with this vehicle, prompting the need for a license plate."
"In hindsight, I realize how my handling of this matter could be viewed as inappropriate, but that was certainly not my  I knew my conversation was on video, and my motive was not to put the deputy in an uncomfortable position. I have personally called the Pinellas County Sheriff offering to pay for any potential citation," she added.
"We hold everyone accountable, no matter their position, and this behavior was unacceptable. Chief O'Connor will go through the due process and face appropriate discipline," Tampa Mayor Jane Castor said in an accompanying statement Thursday.
On Friday, Mayor Castor announced O'Connor has been placed on administrative leave, pending the outcome of an investigation into the traffic stop. Assistant Chief Lee Bercaw will serve as acting police chief, Castor said.
A recession might be coming. Here's what it could look like
Slowcession? Richcession? Or just recession?
Whether in the supermarket aisle, or the corporate suite, a lot of people are expecting a recession – even if there's no certainty there will be one at all.
Survey after survey shows fears of recession are high. It's easy to see why.
The Federal Reserve is increasing interest rates in the most aggressive fashion since the early 1980s as it races to bring down inflation. And a recession is often the consequence when the central bank starts raising borrowing costs.
The prospect of recession is certainly scary. But even if the U.S. is headed for one, it's worth keeping in mind that no two recessions are alike.
A recession could be blip-ish, like the short, pandemic-induced one in 2020, or more like the economic tsunami that followed the 2008 housing meltdown.
So, from recession with a small r to the so-called soft landing, here are some of the current predictions of what kind of economic slowdown the U.S. could be facing.
Brad Inman at Connect New York: 2023 is a year for metamorphosis
The suspect in the overnight fatal shooting that left three people dead in Yakima, Washington, has died after taking his own life, the Yakima Police Chief said Tuesday.
Police were pointed to the suspect's location after getting a 911 call from a woman who had lent the suspect her phone near a Target store in Yakima, Police Chief Matt Murray said in a Tuesday evening news conference.
Officers responded immediately and, within minutes, arrived at the scene, according to the chief.
The suspect apparently shot and killed himself and that was prior to officers' arrival. There were officers who heard the shots, but no one saw him actually do that," Murray said.
Officials tried to save his life but he was later pronounced dead, according to Murray, who had earlier Tuesday indicated that the suspect had been taken into custody.
The chief said officials will need to go through the formal process of identifying the suspect, "but I can say with pretty good confidence that we believe that this is the person who was involved."
The police department had earlier identified the "presumed homicide suspect" as Jarid Haddock, 21, a Yakima County resident, according to a Facebook post.
Police earlier had a house surrounded where they thought the suspect was when they learned he was in the area of a Target store in Yakima, the chief said.
There, the suspect asked a woman to borrow her phone and called his mom and "made several incriminating statements including 'I killed those people,'" Police Chief Matt Murray said.
The woman heard the man say he was going to kill himself and called 911, according to Murray.
"I listened to that call. It's pretty harrowing, and I have to really thank her again because she was very courageous in getting us there," the chief said.
Murray said responding officers founding the man near a marijuana retailer, but did not provide information on whether he was inside or outside the business where he allegedly shot himself.
The suspect had "a large amount of ammunition" and a firearm when officers found him, the chief said.
Murray told Tuesday that the suspect pulled into the ARCO/ampm gas station and "tried to get into the lobby," but found the doors were locked.
"He then walked across the street to the Circle K," Murray said. "As he's walking into the store he pulls out his gun and there are two people getting food and he shoots them." Both people died, Murray said.
The suspect then walked out of the store and shot another person, who also died.
Murray said the suspect went back across the street to the ARCO/ampm gas station and shot into a car and drove off.
"We later learned it was his car and that he shot the window of that car in order to get inside because he had locked his keys in the car," Murray said.
The motive behind the shooting remains under investigation but Murray said the attack appeared "very much random."
"There was no interaction between him and people," the chief said. "They were just sitting there getting food and got surprised by this person who came in and … literally as he was opening the door, he started shooting these people."
Justin Bumbalogh, who was working at Elite Towing and Recovery, next door to the Circle K, said he was half asleep when he heard gunshots. Police said the shooting occurred around 3:30 a.m. local time.
COVID 2023: Do We Know Where We're Going?—Virtual Lecture, Feb. 7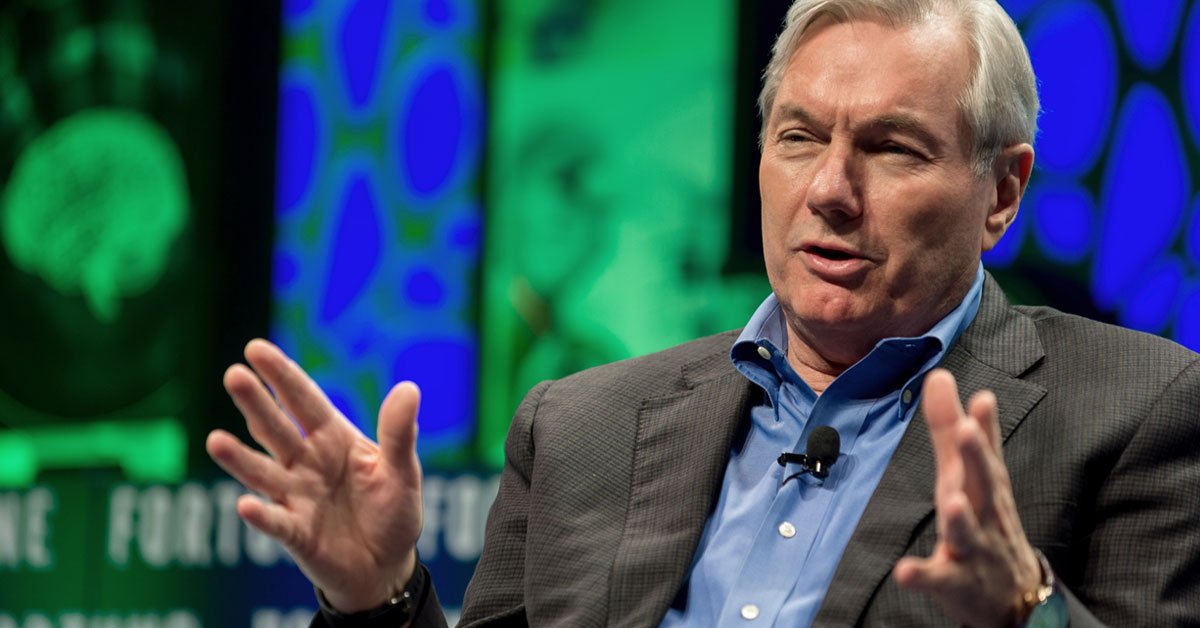 Michael Osterholm, author of the New York Times Best-Selling "Deadliest Enemy: Our War Against Killer Germs", on the challenges of the mutating virus.
University of Minnesota Professor Michael T. Osterholm will deliver "The COVID-19 Pandemic: Do We Know Where We Are Going?"—the first Spring 2023 Bentson Dean's Lecture—on Tues., Feb. 7, at 6:00 p.m. EST.
Osterholm, McKnight Presidential Endowed Chair in Public Health and the director of the Center for Infectious Disease Research and Policy at the University of Minnesota, will discuss what the ever-mutating COVID virus will mean for the future of the pandemic: When will it end? Will it end? Will there be a return to "normal"? The talk will focus on current mutations and data as of February 2023.
Osterholm, appointed to then-President-elect Joe Biden's Transition COVID-19 Advisory Board in November 2020, is the author of the New York Times best-selling 2017 book, Deadliest Enemy: Our War Against Killer Germs, which details the most pressing infectious disease threats of our day and lays out a nine-point strategy on how to address them.
Osterholm served for 24 years (1975-1999) in various roles at the Minnesota Department of Health, including the last 15 as state epidemiologist. He has led numerous investigations of outbreaks of international importance, including foodborne diseases, the association of tampons and toxic shock syndrome, and hepatitis B and HIV in healthcare settings. Osterholm was also the principal investigator and director of the National Institutes of Health-supported Minnesota Center of Excellence for Influenza Research and Surveillance (2007-2014) and chair of the Executive Committee of the Centers of Excellence Influenza Research and Surveillance network.
An RSVP is required by visiting the event page. Zoom coordinates will be sent to attendees the day of the event. For more information, email cas.events@nyu.edu or call 212.998.8100.
Free and open to the public, the Bentson Lectures have, for nearly 10 years, showcased current and visiting faculty and other guests. Funded by the Bentson Family Foundation, recent Bentson Lecturers have included NYU Professor Kwame Anthony Appiah, the New York Times "Ethicist" columnist, on "The Ethics of Work"; NYU Anthropology Professor Rayna Rapp on "The Implications of the Growing role of Genetic Testing"; Karen Adolph, professor of psychology and neuroscience at NYU, on early childhood development in her lecture "Learning to Move and Moving to Learn"; and Brooke Kroeger, an NYU journalism professor emeritus, on "What We Can Learn about Allyship Today from 'Suffragents'."