Saved by a rainy day? Californians 'harvest' water during historic storms
Faced with a sudden influx of water, residents of drought-struck California ask how to keep it around for good
When Kitty Bolte looked at her yard at the start of California's powerful winter storms, she saw more than half a foot of standing water behind her house. At first Bolte, a horticulturalist by trade, contemplated pumping it out on to the street. But with the historic rains coming in the midst of a historic drought, that seemed oddly wasteful.
So instead, she and her boyfriend decided to save it. They found a neighbor selling IBC totes – large 330-gallon plastic containers surrounded by wire – on Craigslist, and filled them up using an inexpensive Home Depot pump. They also dragged some spare garbage cans outside to sit under the downpour, gathering 800 gallons in all.
California has experienced some of the heaviest winter storms in memory this month, causing widespread and destructive flooding. But the influx of water has also prompted another, more hopeful question – how can we keep some of it around for good?
It's a question the state is asking at a macro level, as depleted reservoirs refill and the snowpack reaches record levels. But many like Bolte are looking at the skies and taking smaller, more localized steps to make a difference.
Bolte's plan is to store the water she gathered and use it in the summer to water their native trees, which helps assuage her guilt about cultivating a garden in a drought. "This makes me feel relieved to keep them alive in the summer by not using water that could be used for other sources."
Even before the storms hit, rainwater harvesting has been popular in the drought-stricken US west. Rainwater harvesting was the top gardening trend on Pinterest for 2023, and advocates say it comes with a host of benefits.
The practice can be as simple as putting out a bucket when it rains. It saves money by reducing future water bills. It also keeps stormwater from carrying trash, chemical and pet waste into the Pacific Ocean – reducing the bacterial spikes that happen after storms. Harvesting also saves energy: 20% of all the power generated in California goes into moving, treating and using water. And when water enters a yard instead of the streets it helps to replenish underground aquifers.
In Oakland, Elizabeth Dougherty collects water in giant cisterns. Dougherty, who runs a sustainable water non-profit organization, points out that urban water users account for only 20% of the water used in California – while agriculture sucks up the other 80%.
But of that 20%, half goes to outdoor irrigation. "If I can cut out 50% of my water use, that's a big deal," Dougherty says.
One inch of rain on a 1,000 sq ft roof can result in 600 gallons of water – enough to water a 4ft by 8 ft food garden for 30 weeks. In her cisterns, Dougherty collects much more – 2,000 gallons at a time that are stored in large plastic vessels that can be closed off.
Those cisterns are also a bank vault in case of an emergency, she says. In the case of a large earthquake, people in her area could be left without water for months – but she'd be able to access her 2,000 gallons of water and have enough for herself, and for neighbors. Doughterty says rain is relatively clean water and in an emergency she'd filter it with a Big Berkey water filter to treat it properly.
Paul Racs, director of the office of community beautification in the city of Los Angeles – an agency that helps residents improve and beautify their neighborhoods – has found a unique way to repurpose 55-gallon industrial ingredient barrels and provide them for free for residents: his office has teamed up with Coca-Cola to take big drums that once held soda syrup and reconfigure them with nozzles to become rain barrels, he explains. "It keeps the barrels out of the waste stream and helps people capture storm runoff water."
Racs has a couple rain barrels at home, but they tend to fill up quickly – so he says he saves milk jugs to hold water as well, and then sets them in the back of his garage. Buckets can work too, as long as they have a lid to keep mosquitoes from laying eggs in the standing water.
His main advice is to plan ahead – the city typically has distribution events in the fall to get barrels into the hands of people who can use them before the rainy season starts.
Hadyn Wiesenfeld started collecting rainwater in a barrel during the pandemic. Her house in Santa Monica doesn't have gutters, but she noticed a spot where two parts of the roof came together that shot water on to the front porch. "Water was washing off the concrete down the front pathway, which was just silly," she says. "It was an easy place to put a barrel."
Wiesenfeld's husband was skeptical that the barrel would fill – there wasn't enough rain, he said. Both were blown away at how quickly a 65-gallon container was filled with water, in any kind of rain event. They use the water every few weeks to keep the front yard green – and to help propagate new plantings.
Anyone who wants to start harvesting the rain should check local ordinances first, experts say – there are some states that restrict how much water residents can collect. (Rainwater harvesting was illegal in California until former governor Jerry Brown passed the Rainwater Capture Act in 2012.) Other places have free barrel giveaways – or even rainwater rebates to encourage people to harvest more water from the sky.
Before starting, people also need to think about what the water will be used for and how much they'll need – most rain barrels are 40 to 90 gallons. Even one barrel with screens to keep leaves or branches out, placed underneath a roof downspout, can work to water some plants.
If residents want to maintain large amounts of water they will need slightly more complex systems, like connecting barrels. Make sure the barrels are covered and sealed for safe keeping, and make sure pets and people aren't drinking the water from barrels – rainwater can carry bacteria, parasites, viruses and chemicals that could make you sick, and it has been linked to disease outbreaks.
Dougherty hopes that storms like this winter's deluge will encourage people to start pondering the provenance of their water. "We need to sync up with the water cycle to learn what it means to be a responsible engager with water," says Dougherty. "Not just water users, but water engagers."
Javier Morodo: Shaping the Future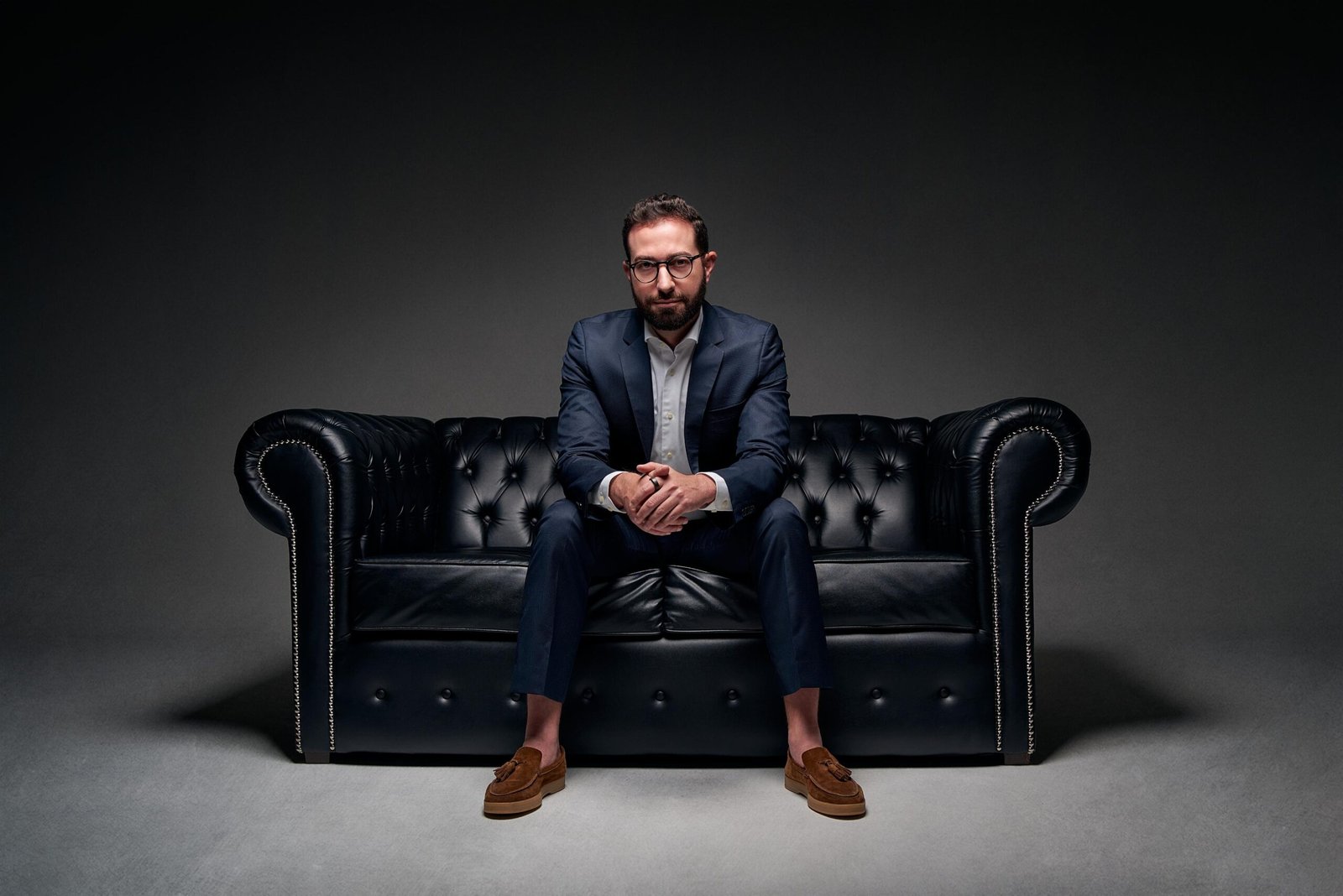 Javier Martinez Morodo has successfully democratized investments in Mexico and Latin America through his vision of creating accessible products and services through digital means. In 2009, he founded GBM, which became one of Mexico's largest investment companies. 10 years later, GBM was valued at over $1 billion and attracted capital from SoftBank, one of the world's largest technology investors. During his tenure as CEO of GBM Asset Management and later as Chief Strategy Officer, Javier grew the company's customer base from 10,000 to over 2 million and achieved a market share of over 90%, making GBM a leader in the investment industry in Mexico.
In 2021, Javier joined the team at Bitso with the goal of democratizing financial services throughout Latin America, taking on the role of Chief Strategy Officer. Under his leadership, Bitso expanded operations to Brazil and Colombia and grew its user base from 1 to 5 million in just one year, raising a round of capitalization of over $2.2 billion.
Aside from his corporate accomplishments, Javier is also an avid investor and fintech sector consultant, demonstrated by his creation of the GOAT Capital fund in 2017. He has participated in multiple flagship investment funds in the region, serving as advisor and consultant for a couple of them, including Lvna Capital.
Starting in 2023, Javier is embarking on a new professional project with the goal of guiding people to the wealth revolution. This revolution consists of a series of investment funds and specialized programs designed to help people grow their wealth. The purpose behind this is to empower people to make the world a better place through financial freedom, justice, and equity. Through multiple projects, Javier has multiplied his investment vehicles several times, generating exceptional returns. Now, he wants to help people do the same with the knowledge and experience he has gained throughout his successful career.
Javier is a visionary in the financial and investment industry, and his new project, "The Wealth Revolution," is poised to change the game for individuals and families looking to grow their wealth. Through specialized investment funds and programs, this project will provide the tools and resources needed to achieve financial freedom, justice, and equality. With his extensive experience in the fintech sector and his successful track record of multiplying investment vehicles, Javier is uniquely qualified to guide individuals on their journey towards wealth.
It is clear that Javier is dedicated to using his skills and knowledge to make a positive impact on the world. Whether through his work at GBM, Bitso, or his various investments, he has shown time and time again that he is a leader in the industry and a champion for financial literacy and access.
In conclusion, The Wealth Revolution represents a new era of financial opportunity, and it is sure to leave a lasting impact on the industry. With Javier Martinez Morodo at the helm, individuals and families are in good hands as they take control of their financial future and build the wealth they deserve.
Success in the Film and Production World: How Actor and Director Hadi Brayteh is Disrupting the Industry with Motion Pro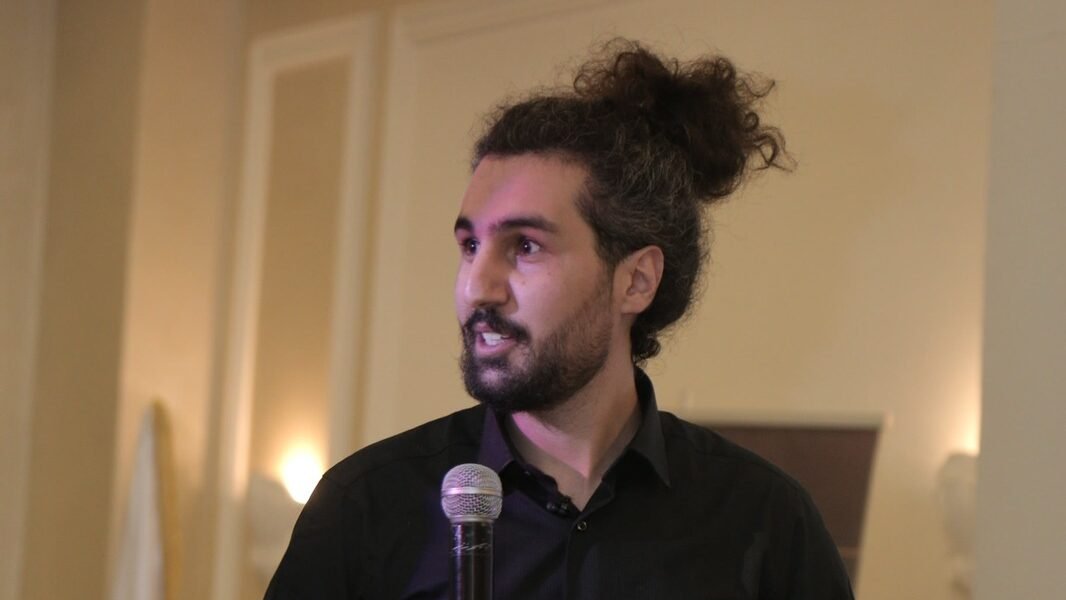 The film and production industry has undergone numerous transformations over the years, leading to its growth and expansion into different fields. In recent times, technology and the internet have become the backbone of this industry, providing opportunities to showcase one's talent and reach the right audience.
Hadi Brayteh, a Lebanese-Italian actor, director and founder of Motion Pro, is a testimony to the growth of this industry. With a background in fine arts and a master's degree in the same field, Hadi has combined his passions and skills to create a thriving film production house.
Motion Pro, based in Lebanon and Italy, provides end-to-end production services for various projects including films, series, music videos, TV commercials, events, corporate videos, and documentaries. The company has received recognition and awards for its top-quality and cost-effective services, having collaborated with well-known brands such as Adidas, Arabica TV, Arab Idol, and UNICEF.
Aside from film production, Hadi is also interested in drone use, theatre life, documentary-making, and acting and modeling. He has over 10 years of experience in the industry and is passionate about mentoring the younger generation to help them achieve their goals.
Recently, Hadi has also shown interest in the financial markets, particularly in cryptocurrencies, as a means to achieve financial freedom. He believes that the financial markets offer a fast way to reach wealth and that knowledge is crucial in avoiding losses. He is open to helping and guiding anyone who is interested in this world.
In conclusion, Hadi Brayteh is a versatile and dynamic individual who combines creativity, adventure, and business acumen. He continues to strive for excellence in his field and is open to mentoring others. To learn more about him and Motion Pro, visit linktr.ee/HadiBrayteh and motionpro.me.
The Rise of 'The Culture Creator': Todd Speciale's Journey to the Top of the Sales and Leadership Training Industry
Todd Speciale, a renowned sales and leadership trainer, has had a unique journey to success. Born in upstate New York, Speciale moved to Missouri for a few years before settling in Florida in 1998. Despite his humble beginnings, Speciale has always been driven by his love for his family and a desire to make his father proud.
Speciale's journey began at the age of 15, when he began knocking on doors selling vacuum sweepers to make money. However, it wasn't until he stumbled upon a pool hall at the age of 16 that his life truly changed. Intrigued by the gambling and negotiation tactics he witnessed, Speciale began to watch players for hours on end. Eventually, he picked up a pool stick and began to play himself, going on to win multiple tournaments and making a name for himself in the streets.
As his reputation grew, Speciale began to branch out into other games such as cribbage, tonk, pinochle, and gin to continue earning money. Gambling became a lifestyle for Speciale, and he eventually became the youngest district sales manager for a large jewelry organization in Florida.
In 2003, Speciale saw an opportunity in the poker craze and began running games out of his home. This led to him renting out penthouses for games and eventually quitting his retail job to focus on poker full-time. However, after being robbed three times at gunpoint, Speciale decided to leave the street life behind and go legit. He got his real estate license and entered the world of timeshare sales.
Today, Speciale is one of the top sales and leadership trainers in the world, running his own consulting firm, Make Sales Great Again. He has spoken on stage with notable figures such as Ashton Kutcher, Jack Canfield, and Les Brown, and is a 2x best-selling author with his third book set to release worldwide in 2023.
Speciale's mission is to teach people to sell and lead the right way, emphasizing the importance of culture in success. He is also a philanthropist and Christian, and continues to change lives through his voice and teachings. You can follow him on social media platforms such as Instagram, Facebook, LinkedIn, TikTok, Clubhouse, Twitter, and check out his websites www.msgaconsulting.com, www.toddspeciale.com, www.gutcheckuncut.com.