We have all been bombarded with ads promising the one secret to wealth beyond our wildest dreams.
Once again targeted through algorithms, personal information, and cookies that leave us vulnerable to scam artists and con men.
That's what surprised me about Charles Schwartz. His clients refer to him as 'The Millionaire Maker'. You see, Charles has never run a Facebook ad promoting what he does. For someone who has been retiring entrepreneurs for over 15 years, you'd be stunned to learn that he did not even have an Instagram account until 2020. When he joined social media, he gained 100k followers and did a 6-figure launch in a weekend.
In a saturated market, it is refreshing, all bit perplexing, that Charles avoids the limelight. From time to time, he pops his head up to lecture at Ivy league schools like Yale, train our United States Coast Guard on human behavior, and speak at think tanks for Fortune 500 companies. If you can catch him, hold on tight. He adores human behavior, systems, and leveraging something he coined 'persona shifting'. Speaking to his former clients, they shared how without his persona shifting, the seemingly endless income stream would never be possible. Most of his past clients I spoke to, quickly acknowledged the generational wealth he creates, yet they all wanted to talk about something else. Some spoke of how Charles saved their marriage, helped them reconnect with their kids, and others walked back from the brink of suicide. It seems that there is more to this 'Millionaire Maker' than just the bottom line.
On this evening, he was speaking with a group of successful entrepreneurs on stage about scaling companies. Most were speaking the normal regurgitated sales pitch, but Charles wasn't. Instead, he started exploring the issues of those who raised their hands to ask questions. He would speak about scaling, systems, branding cycles, and K.L.T. Most of us had never even heard of K.L.T. (Know, Like, and Trust) prior to this evening. His authenticity was infectious and his energy was relentless. There was something strange watching him speak on stage. As people spoke, he seemed to know what they were going to say before they said it. He could identify exactly what the hurdle was, and then gave them concrete steps on how to fix it—all in a matter of minutes from meeting them. It 'broke some domes' as he likes to put it. One audience member was having a hard time understanding, so Charles asked if he minded coming up and trying something.
It is difficult to explain what happened next. Charles started identifying which 'version' of this audience member was showing up. He explained that we all have versions of ourselves; from the one who does not think they are enough, to the unstoppable force. He explained that if we give all the resources to the first version, nothing gets accomplished. But, if we can master being the 'ideal' version, everything becomes easy.
He then spent no more than three minutes on stage with the audience member, and POOF! Clarity, direction, and a step-by-step plan came flying out of this audience member's mouth. It was like Charles had unlocked this super power that was within him. I looked to my right, and the lady next to me was feverishly journaling while repeating, "it all makes sense now." Charles went on to pivot people and break down plans to scale their companies within minutes. People he had never spoken to before, and industries he had no experience in.
He kept saying, "Humans are predictable, leverage that. When you unlock their truth, you can scale anything."
To my surprise Charles is a Wall Street Journal Best Selling Author, but what he did next made my jaw drop. An audience member asked where he could pick up a copy of the book. Charles quickly responded, "Please don't buy it, that is what Instagram is for. Send me a direct message and my team will send you a digital copy."
So, we all whipped out our phones, and sent his account (iamCharlesSchwartz) a DM saying FREEBOOK.
Within 24 hours, there it was, but something was off. There was no upsell. No 'pay for shipping', no attempt to purchase anything. Just a wall of authenticity and a free digital copy of the book.
For the rest of the evening, we mingled and I watched another strange phenomenon. People walked up to Charles, talk for a few minutes, and then quickly either sat down to take notes, or called their business partners explaining how everything just changed. On my way to talk to Charles, I passed a group of guys he had just spoke to, saying to each other, "Dude! This is going to make millions." Yet you would never know it by looking at Charles. Casual clothes, scruff, and always holding a water bottle. He was as quick to share a hug as he was to share advice. I won't tell you what we spoke about, but what I will say is I am pretty sure, 'the Millionaire Maker' has struck again.
Alexey Ivanov Introduces Alliance Rental: Luxury Transport Rentals by Alliance Trucks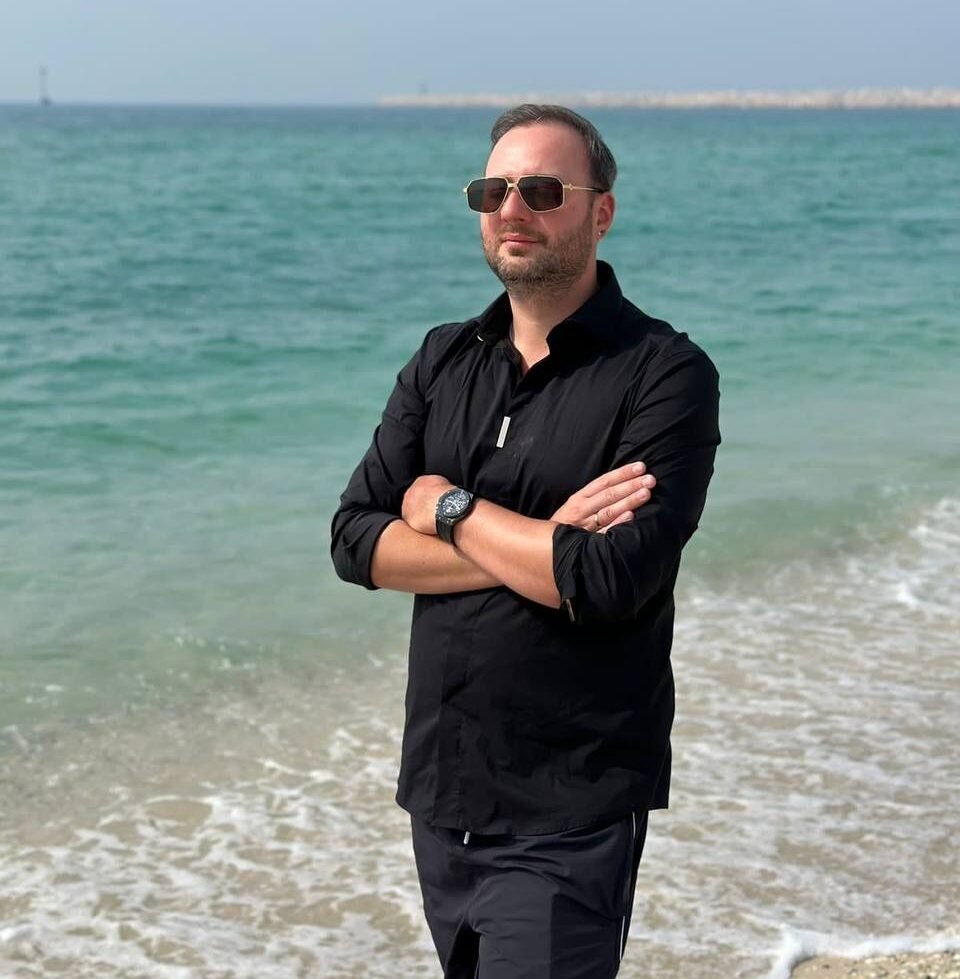 Alliance Trucks
, the leading Japanese and Korean car dealer in Russia, is proud to announce the launch of its new luxury transport rental aggregator,
Alliance Rental
. The project is the brainchild of Alexey Ivanov, the CEO and owner of Alliance Trucks, a successful businessman, traveler, and blogger. With over 59 countries visited,
Alexey Ivanov
has gained valuable experience in the automotive industry, which he has leveraged to create
Alliance Trucks
, a company that generates a trade revenue of $50 million annually. Founded in 2014, Alliance Trucks has become the biggest Japanese and Korean car dealer in Russia, with four authorized and certified workshops, warehouses in the capital, and numerous certificates of first dealer with top-rated sales and service quality. The company's mechanic team has won different national and international competitions of professional skills, including the ISUZU GRAN PRIX, where they were the first Russian and second in the world.
Alexey Ivanov's
awareness and commitment to 10 corporate rules have enabled Alliance Trucks to achieve its current status as a respected and reputable brand in the automotive industry. The rules include prioritizing emotional intelligence, respecting corporate culture and business ethics, seeking opportunities for growth in every crisis, and being socially active and engaged in charitable projects.
Alliance Parts
,
Alexey Ivanov's
latest venture, is a cars and spare parts distribution business in the United Arab Emirates with a global partnership with different car brands. The company leverages Alexey's life and professional experience to scale similar projects in different market areas.
Alliance Rental
is
Alexey Ivanov's
latest project, an aggregator that offers a one-stop-shop for luxury transport rentals. The project's main idea is to provide all the luxury transport rentals that customers may need for emotional holidays, celebrations, dream realization, business meetings, or just for premium lifestyle in one mobile application.
The application, marketing brand, and all business processes are complete, and legal compliance with local laws, rules, and regulations is under process.
Alliance Rental
offers taxi Rolls-Royce, luxury sport cars, yachts, helicopters, and aircraft rentals. Partnerships with operators of luxury services are currently being signed, and the project is ready to launch soon.
Alexey Ivanov's
mission is to make the world a better and cleaner place, live a long, bright, and memorable life, create a family, raise children, create and invent something that deeply touches the feelings of people, be a mentor, teach knowledge, and leave a significant mark in history, society, and culture. For more information on Alliance Rental and Alexey Ivanov, follow him on Instagram at
@a.a.ivanov
How Elias Luna Became an Expert in Forex Trading and Built a Thriving Community
Elias Fernando Luna Galarza is a young trader who has made a name for himself in the financial markets. Born in Ecuador, Elias developed an interest in trading at a young age and has been pursuing his passion ever since.
At the age of 20, Elias began studying trading, and he quickly realized that he had a natural talent for it. Despite facing numerous challenges, including financial constraints and the COVID-19 pandemic, Elias persevered and continued to pursue his dream of becoming a successful trader.
Through his dedication and hard work, Elias has managed to turn his passion for trading into a lucrative career. He is now an expert in the foreign exchange market, also known as Forex, and has a track record of achieving impressive results.
Elias is not only a successful trader but also an influential figure on social media. He has a large following on Instagram, where he shares his insights and tips on trading with his followers. He also offers teaching and capital management services to those who are interested in the world of financial markets.
Elias' vision is to create a large community of traders who can support each other and learn from each other's experiences. He wants to empower his home country, Ecuador, by promoting trading as a means of capitalization and helping his community achieve their financial goals.
Elias' journey has been anything but easy, but he has proven that with dedication and hard work, anything is possible.
He is a role model for young traders around the world and an inspiration to those who are looking to pursue their passion in the financial markets.
If you're interested in learning more about trading or want to connect with Elias, you can follow him on Instagram at @eliasluna.fx. Join his community of traders and learn from one of the best in the business.
Cortical Labs raises $10M for its Pong-playing stem cells that eventually could power AI
While generative AI is buzzy right now, what OpenAI, Microsoft and Google are doing may be only part of the story. There is also the process of using biology: the idea of using stem cells to create biocomputers that could potentially be smarter and more energy efficient than what we are used to today.
Australian startup Cortical Labs popped up on the radar after Amazon CTO Werner Vogels flew down to Australia to visit their lab recently, and he even wrote about it, calling it "intriguing."
Cortical combines synthetic biology and human neurons to develop what it claims is a class of AI, known as "Organoid Intelligence" (OI).
It's now raised a $10 million funding round led by Horizons Ventures, with participation from LifeX (Life Extension) Ventures (the launch of which which we covered last year), Blackbird Ventures, Radar Ventures and In-Q-Tel (the venture arm of the CIA).
The company says it is already in the process of fulfilling orders for its technology.
How it works is that it uses clusters of lab-cultivated neurons from human stem cells to form what it calls a "DishBrain," which is then hooked-up to hard silicon to create what it describes as a Biological Intelligence Operating System (biOS).
Some observers say this is the future of AI because human neurons could be better than any digital AI model for generalized intelligence, given that they are self-programming and require far less energy consumption.