The Power of Giving Back: How Jose Vazquez is Making a Difference
The CEO of MRRVINTAGE, Jose Vazquez has a mission to help children in need. MRRVINTAGE, a company that donates 10% with each product it sells to different centers for orphaned children. They believe in the mission of breaking cycles poverty by giving these kids opportunities they wouldn't otherwise be able too- all while making their neighborhoods more beautiful and diverse!
MrrVintagee has a wide variety of items that can be found in Antique and vintage stores. Each piece is carefully chosen with an emphasis on artisanal pieces, which celebrate craftsmanship from around the world while also mixing them up alongside some contemporary finds for good measure! In this way you get warm interiors designed to match your personal style reflecting what's important about life today – pure creativity.
In an interview made by Nila Hogan to Jose Vazquez, who was asked some questions in which the answers show the essence of his person and his work.
Nila asked him How did you get the idea for your design?
Answering to her question he said:  I was always surrounded by creativity and design as a child. My mother supported my passion for creating things, which motivated me to work even harder on being creative! It's so inspiring when people are proud of what they do because it allows them not only express themselves but also grow personally through their craft.
When he was asked about his passion for what he do he said that Design is a form of expression that I have always loved. It allows me the opportunity to bring out appeal and beauty through different items, designs or even just color schemes in an interior space! Design has been my outlet for everything from furniture making with wood pieces like cabinets and mills (which are very therapeutic) all while feeling emotionally driven by what inspires you at any given moment – this could be anything really so don't think too hard.
Giving advice to young entrepreneurs he said Building a business is not an easy task. But the journey can be rewarding if one has committed themselves to it and follows their passion even when they are faced with challenges such as discouragement or frustration from time-to-time which may lead them off track during development of skills necessary for success in entrepreneurship. There's always something new that you're passionate about learning because there will never come too soon where all those hobbies become obsolete due lack knowledge on how best execute your idea.
This is why my main advice would be to keep learning, don't give up on your dreams and persist through difficult times – even when it feels like the odds are against you. Business is ever changing, so think outside the box and always be ready to accept new opportunities or changes that come your way!
THREE SISTERS Starring Oscar Isaac and Greta Gerwig Indefinitely Postponed at New York Theatre Workshop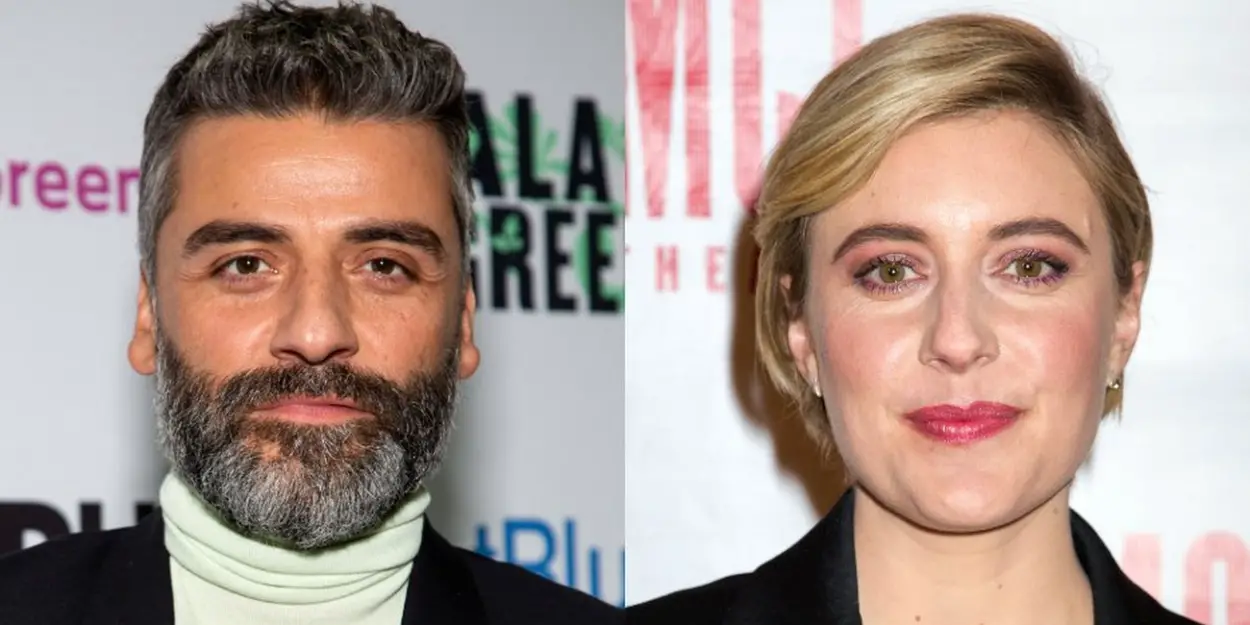 New York Theatre Workshop has announced that the highly anticipated production of Three Sisters-directed by Sam Gold in a new adaptation by Clare Barron starring Oscar Isaac and Greta Gerwig-has been indefinitely postponed.
Read NYTW's statement below:
Originally announced as part of the 2019/20 season, the production was initially delayed due to the COVID-19 pandemic. In the intervening three years, NYTW has worked to reunite the original company for a summer 2023 production. Unfortunately, new scheduling conflicts have arisen for the production's in-demand artists which proved to be insurmountable in bringing the production to life during the 2022/23 season. NYTW hopes to be able to bring this new production to the stage in a future season and joins the community in the disappointment of this second postponement.
Because bringing these productions to the stage often takes many months-sometimes years-there will not be a replacement production in the 2022/23 season, which will be shortened to four productions. How to Defend Yourself is currently playing through April 2 and The Half-God of Rainfall will close out the season in spring/summer 2023.
Greta Gerwig had previously worked with director Sam Gold on The Village Bike at MCC Theater, and Oscar Isaac had worked with Gold on Hamlet at The Public. Oscar Isaac is currently starring in Lorraine Hansberry's The Sign in Sidney Brustein's Window at the BAM Harvey Theater.
From Zero to Hero: Entrepreneur Daniel Bromberg's Online Income Generation Lessons for E-commerce Success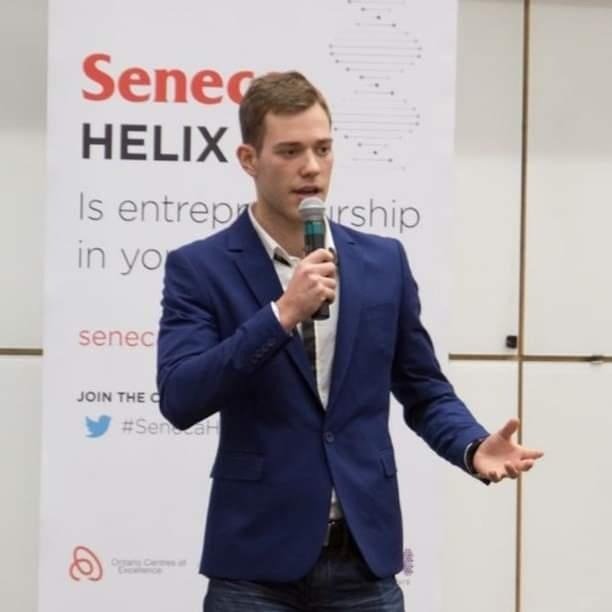 Daniel Bromberg
is a seasoned entrepreneur and coach who has been immersed in these fields for several years. He feels more than grateful to be doing what he loves, as he has always had an entrepreneurial mindset. At the age of 19, he started his first business, which was a travel pillow company. This venture was highly successful and provided him with invaluable knowledge about the business world and what it takes to succeed. Despite the success of his first business,
Daniel
faced challenges in continuing it when he started attending university. The demands of his studies left little time for him to devote to the business. Eventually, he decided to close it down. Later on, he moved on to event planning and became one of the most successful producers in Toronto at the age of 23. However, when the COVID-19 crisis hit, he had to put his event planning business on hold. Nevertheless, he saw this as an opportunity to enter the world of online e-commerce. Between 2019 and 2023, Daniel opened five successful e-commerce brands that generate six-figure monthly incomes. He not only manages these brands but also teaches others how to achieve success and earn money in the e-commerce industry, primarily through Shopify. His main products are ergonomic office chairs. Daniel prides himself on having generated more than $5 million in revenue and six-figure monthly incomes. His ultimate vision is to teach as many people as possible how to escape the 9-to-5 grind and grow their businesses into public enterprises.
Daniel
can be found on Instagram as
@brombergon
, where he shares a great deal of content about his profession and his method for teaching others how to make money in the industry. He also has a personal website where he shares his journey as an entrepreneur and showcases the products he specializes in, such as ergonomic office chairs. Customers can purchase these products directly from his website. In conclusion,
Daniel Bromberg
is a talented entrepreneur and coach who is passionate about helping others succeed. With his vast experience and knowledge in the e-commerce industry, he is changing the game and inspiring others to pursue their dreams.
Analysis: Most Californians Have Health Coverage. Now Is the Time to Bolster the System
California is a national leader when it comes to providing health care coverage to low-income residents. The state was one of the first, in 2014, to expand Medicaid — known in California as Medi-Cal — under the Affordable Care Act, which allowed millions of previously ineligible low-income adults to qualify for the program.
Since then, California has expanded the program to people without legal immigration status — first to children in 2016, then to young adults in 2019, and most recently to adults 50 and older. Gov. Gavin Newsom has committed to covering all remaining eligible adults by 2024.
These expansions are a major step towards health equity in California, steps I've advocated for. But expanding health coverage is only the beginning. Now it's time for California to lead the way again by shoring up quality and access within the system.
A third of Californians rely on Medi-Cal for health care. But actually getting that care is difficult for many, according to Jose Torres, policy and legislative advocate with Health Access California, a statewide health care consumer advocacy organization. Patients often can't find Medi-Cal providers in their neighborhoods and have to travel unacceptable distances to get care, he told me. Many also face difficulties finding providers that speak their language or who understand their culture, a factor that worsens racial disparities in health care.
The result is that even though they have health coverage, access to care is often second-rate and serves to perpetuate health disparities. Due to societal inequalities, people of color are disproportionately low-income and enrolled in Medi-Cal.