TIGERLYFE Energy: Clean Fuel for High-Performance Athletes, by Mr. Frank LoPiccolo
Mr. Frank LoPiccolo is an entrepreneur, marketer, and business development professional with extensive experience in finance.
He has a proven track record of success, having worked in finance for over a decade and having served in leadership roles in various companies. He is a talented leader with the instinct and vision to execute at high performance levels.
In January 2016, Mr. LoPiccolo founded TIGERLYFE Capital Solutions with the desire to help entrepreneurs access the cash they need to grow their small businesses. His vision was to create a company that could provide small business owners with the resources and support they need to succeed in a highly competitive market.
Since its founding, TIGERLYFE has become much more than just a financial services company. It has become a multifaceted and distinctive brand that offers a suite of solutions for top performers, champions, and visionaries. TIGERLYFE, the brand, started with TIGERLYFE Entertainment and quickly grew to become TIGERLYFE Capital Solutions. In the years since, TIGERLYFE has traversed various interwoven paths, all fighting fiercely to aid the best who have found their "Y" in lyfe but need a little help with the how.
TIGERLYFE offers a range of solutions, from working capital to help small businesses to wealth management where capital itself does the heavy lifting. The TIGERLYFE family is for free thinkers who can stay positive and fight forward through adversity. It is fuel for kings and queens in the making.
Everyone has a story, and everyone can get what they're working for if they try hard enough and want it. Just as apex predators only eat what they kill, performing when it counts—whether in the gym, on the road, in the boardroom, or on stage—is the key to success. But sometimes, you need an extra boost. v
TIGERLYFE Energy is a new healthy, clean energy drink made to fuel the high-performance athlete or everyday individual with a specialized blend of electrolytes and B vitamins with no artificial colors, zero sodium, and natural cane sugar. The drink also comes in Sugar-Free for those who watch their sugar and calorie intake. The drink tastes delicious, resulting in the trademark phrase "Energy Never Tasted So Good."
Performance is the key to success in the gym, on the trail, or in the boardroom. TIGERLYFE Energy is endorsed by MMA athletes, kickboxers, extreme sports athletes, and other high-performance athletes who are determined to achieve their goals and find their own "Y". The Company uses the letter Y in the spelling of TIGERLYFE as a constant reminder to deliberately keep the "Y" at the center of life, and will ask customers: What is your "Y" at Lyfe?
A stylish brand and meaningful commitment are critical to the success of TIGERLYFE Energy. TIGERLYFE Energy has developed a strong and distinctive brand that communicates its core values of delivering clean, delicious energy to help fuel elite performance. TIGERLYFE Energy has created a cohesive brand identity, including a logo and memorable sayings. TIGERLYFE Energy has already been a sponsor of MMA events including Triton Fights, various art exhibits, and numerous charity events throughout the United States.
The TIGERLYFE brand has a mission that is simple and focused. They want to help those who have the focus, motivation, and drive to succeed in today's demanding and ever-changing world. They want to help those who know they can and will go the distance in the ring, on the track, or in the boardroom. It also has a set of social networks which can be found as follows @therealtigerlyfe, @tigerlyfeenergy, @tigerlyfe, @tigerlyfepromotions, @tigerlyfemodels @whatsyouryonair and here we can see a lot of information about Mr. LoPiccolo's brands  
THREE SISTERS Starring Oscar Isaac and Greta Gerwig Indefinitely Postponed at New York Theatre Workshop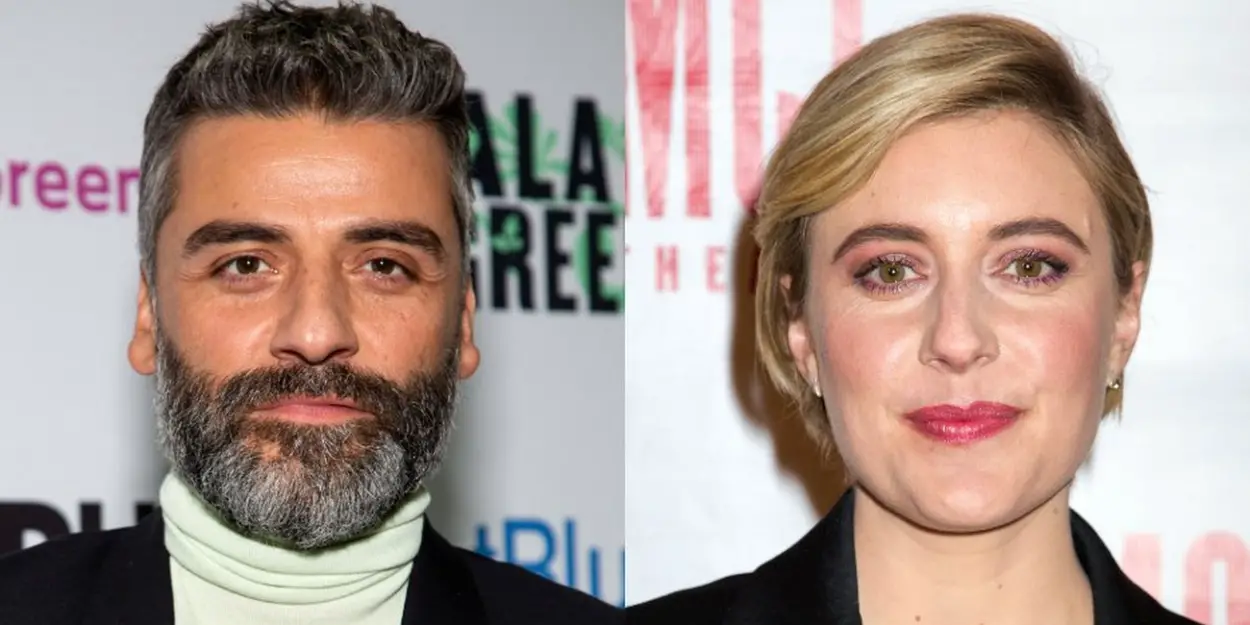 New York Theatre Workshop has announced that the highly anticipated production of Three Sisters-directed by Sam Gold in a new adaptation by Clare Barron starring Oscar Isaac and Greta Gerwig-has been indefinitely postponed.
Read NYTW's statement below:
Originally announced as part of the 2019/20 season, the production was initially delayed due to the COVID-19 pandemic. In the intervening three years, NYTW has worked to reunite the original company for a summer 2023 production. Unfortunately, new scheduling conflicts have arisen for the production's in-demand artists which proved to be insurmountable in bringing the production to life during the 2022/23 season. NYTW hopes to be able to bring this new production to the stage in a future season and joins the community in the disappointment of this second postponement.
Because bringing these productions to the stage often takes many months-sometimes years-there will not be a replacement production in the 2022/23 season, which will be shortened to four productions. How to Defend Yourself is currently playing through April 2 and The Half-God of Rainfall will close out the season in spring/summer 2023.
Greta Gerwig had previously worked with director Sam Gold on The Village Bike at MCC Theater, and Oscar Isaac had worked with Gold on Hamlet at The Public. Oscar Isaac is currently starring in Lorraine Hansberry's The Sign in Sidney Brustein's Window at the BAM Harvey Theater.
From Zero to Hero: Entrepreneur Daniel Bromberg's Online Income Generation Lessons for E-commerce Success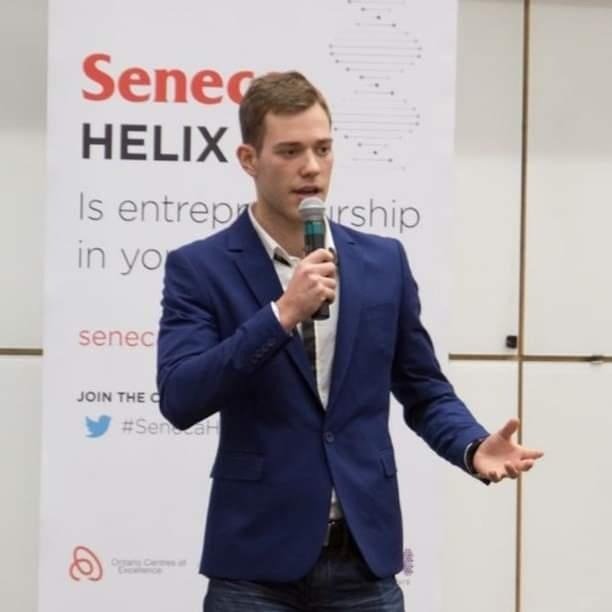 Daniel Bromberg
is a seasoned entrepreneur and coach who has been immersed in these fields for several years. He feels more than grateful to be doing what he loves, as he has always had an entrepreneurial mindset. At the age of 19, he started his first business, which was a travel pillow company. This venture was highly successful and provided him with invaluable knowledge about the business world and what it takes to succeed. Despite the success of his first business,
Daniel
faced challenges in continuing it when he started attending university. The demands of his studies left little time for him to devote to the business. Eventually, he decided to close it down. Later on, he moved on to event planning and became one of the most successful producers in Toronto at the age of 23. However, when the COVID-19 crisis hit, he had to put his event planning business on hold. Nevertheless, he saw this as an opportunity to enter the world of online e-commerce. Between 2019 and 2023, Daniel opened five successful e-commerce brands that generate six-figure monthly incomes. He not only manages these brands but also teaches others how to achieve success and earn money in the e-commerce industry, primarily through Shopify. His main products are ergonomic office chairs. Daniel prides himself on having generated more than $5 million in revenue and six-figure monthly incomes. His ultimate vision is to teach as many people as possible how to escape the 9-to-5 grind and grow their businesses into public enterprises.
Daniel
can be found on Instagram as
@brombergon
, where he shares a great deal of content about his profession and his method for teaching others how to make money in the industry. He also has a personal website where he shares his journey as an entrepreneur and showcases the products he specializes in, such as ergonomic office chairs. Customers can purchase these products directly from his website. In conclusion,
Daniel Bromberg
is a talented entrepreneur and coach who is passionate about helping others succeed. With his vast experience and knowledge in the e-commerce industry, he is changing the game and inspiring others to pursue their dreams.
Analysis: Most Californians Have Health Coverage. Now Is the Time to Bolster the System
California is a national leader when it comes to providing health care coverage to low-income residents. The state was one of the first, in 2014, to expand Medicaid — known in California as Medi-Cal — under the Affordable Care Act, which allowed millions of previously ineligible low-income adults to qualify for the program.
Since then, California has expanded the program to people without legal immigration status — first to children in 2016, then to young adults in 2019, and most recently to adults 50 and older. Gov. Gavin Newsom has committed to covering all remaining eligible adults by 2024.
These expansions are a major step towards health equity in California, steps I've advocated for. But expanding health coverage is only the beginning. Now it's time for California to lead the way again by shoring up quality and access within the system.
A third of Californians rely on Medi-Cal for health care. But actually getting that care is difficult for many, according to Jose Torres, policy and legislative advocate with Health Access California, a statewide health care consumer advocacy organization. Patients often can't find Medi-Cal providers in their neighborhoods and have to travel unacceptable distances to get care, he told me. Many also face difficulties finding providers that speak their language or who understand their culture, a factor that worsens racial disparities in health care.
The result is that even though they have health coverage, access to care is often second-rate and serves to perpetuate health disparities. Due to societal inequalities, people of color are disproportionately low-income and enrolled in Medi-Cal.