How creative and compassionate reforms can expand US work permits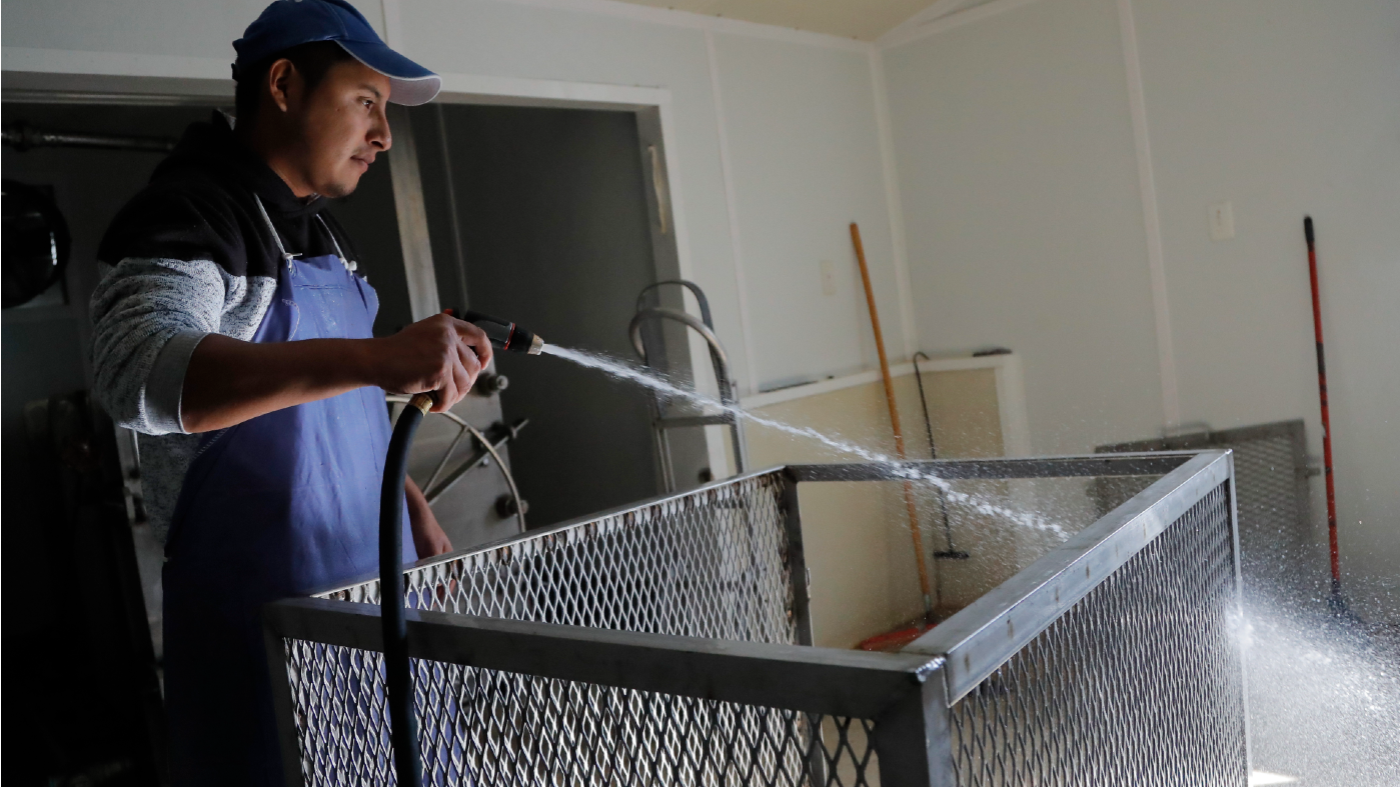 The U.S. immigration system is at an impasse. While most immigrants in the U.S. are authorized to work, undocumented immigrants have spent years filling important roles in society with no means of legalizing their status. Those who wish to do so face immediate.
of overcoming their unlawful presence and finding an employer willing to go through the long, often expensive process of obtaining a work permit.
Beyond these difficulties, the current work permit categories have stringent requirements and restrictions regarding who can qualify in the first place, leaving many of the undocumented with no feasible pathway to permanent residency. Exploring and examining these categories could serve as a guide for creating an improved process.
work permits, for example, are widely used in the industries in which the undocumented often work. But the application process is incredibly involved, often deterring even the most optimistic petitioner.
prove that there is a lack of available U.S. workers by obtaining Department of Labor certification, applying for a prevailing wage determination, filing a job order with the state workforce agency, and submitting a petition with forms and supporting documentation contact all U.S.-citizen employees who used to work for the company, notify existing workers and go through a recruitment process that is far more involved than usual (including purchasing newspaper advertisements). The employer must stop the process entirely if any minimally qualified U.S.
with USCIS before the worker can obtain the visa – but only, of course, if the annual cap hasn't been met. If the cap has been met, the petition must be selected in the lottery. Unless an employer has a dedicated lawyer or a team of people to deal with each case, this can be daunting, to say the least. Consequently, if the H2-A and -B programs are not drastically improved, many employers will likely hesitate to engage in the cumbersome process.
work permit is another with potential for the undocumented. It enables qualifying individuals to work in the U.S. in one of the designated professional categories, which include traditional roles such as accountant, lawyer, architect and engineer, among 60 others. Yet the categories are somewhat limiting, even for quickly growing industries such as technology. It would be prudent to expand them to include more options — particularly technical (electrician, computer support specialist and medical assistive personnel) and non-professional (restaurant manager or server, landscaper, construction worker and plumber).
Canada offers the useful model of its free trade agreement  work permits  which are similar to the USMCA work permit, but are they available for citizens of more countries and include more job categorie for instance, is open to any professional whose role is not on a list of specifically excluded jobs. There is also a section for technicians that includes precisely some of the roles that are missing from the USMCA work permit, such as plumbers and electricians.
Allowing for more free trade agreement-generated work permits in the U.S. would not be entirely unprecedented. The existing E1 (for those engaging in cross-border trade) and E2 (for investors) are available to citizens of a variety of countries that have treaties of commerce and navigation with the U.S. Keeping the USMCA work permit structure and application process while including more eligible citizenships and professions could be an attractive change for legislators — minimal enough, while still offering far more avenues for more workers than the current structure.
BALTIC EXCHANGE WEEKLY MARKET REPORT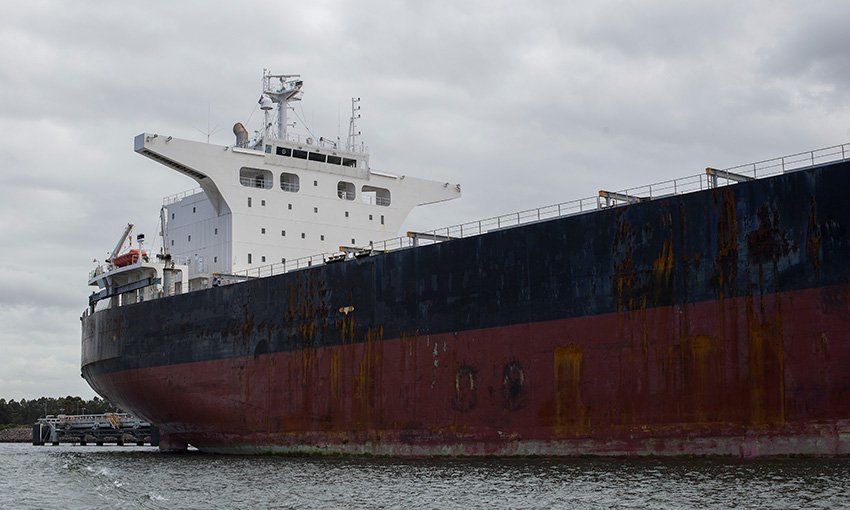 CAPESIZE
The Capesize timecharter average (5TC) lost more than 50% of its value since the middle of last week. The spot rates in both basins continued their descent throughout the week after the lunar New Year holidays. The 5TC closed the week at US$4,433, which reached its lowest level in five months and lower by over US$1,200 compared with the same period last year. Both the Brazil to Qingdao run and the west Australia to Qingdao run diminished in contrast to the end of January 2022, settling at US$16.883 and US$6.30 respectively on Friday. Despite oversupplied tonnage across the board, some observations suggested owners had started to resist with anticipation that perhaps the market was finding a floor.
PANAMAX
Despite something of a midweek push from first-half February grain demand ex NCSA, it returned an uninspiring week. Quelled by various holidays in Asia, market values eroded further with minimal support seen throughout. However, the week ends on a slightly optimistic note. Transatlantic activity was slow all week and despite some talk that a floor may have been found, committed and ballaster tonnage continued to underpin rates. The standout rate on fronthaul trips was an 82,000-dwt delivery Continent via NC South America redelivery Singapore-Japan at US$18,250. Asia made for a tediously slow first half of the week, but activity appears to have picked up slightly in the past couple of days and there is talk here of a floor being found. It was a flat week in the FFA market, but it did appear to have lent some support to period appetite. Deals reported included an 81,000-dwt achieving US$14,500 levels for one year.
ULTRAMAX/SUPRAMAX
A rather stagnant week with the Atlantic generally lacking fresh enquiry. Due to the Lunar New Year holidays in Asia, rates struggled to gain much uplift. Pressure remained from key areas in the Atlantic as prompt tonnage remained relatively abundant. In contrast, positive sentiment returned to Southeast Asia with better levels of enquiry. However, this was tempered by a lack of fresh enquiry further north. This lead to tonnage open there to secure employment further south. In the Atlantic, a 56,000-dwt fixed delivery Aratu for a trip to Algeria at US$10,000. Elsewhere, a 63,000-dwt fixed delivery US Gulf trip to the Far East at US$16,500. From Asia, a 61,000-dwt open Singapore fixed a trip via Indonesia redelivery China at US$9,100. A little more activity surfaced from the Indian Ocean and a 61,000-dwt fixed delivery Port Elizabeth to the Far East at US$14,000 plus US$150,000 ballast bonus. With the return to work for many it will be interesting to see the direction of travel in the upcoming week.
HANDYSIZE
With many celebrating Lunar New Year, activity was limited in Asia. However, some regions of the Atlantic were showing signs of resistance to further reductions. A 34,000-dwt was rumoured to have been fixed for a trip from Necochea to Atlantic Columbia at US$10,250. Meanwhile, a 34,000-dwt fixed from Klaipeda to Morocco with an intended cargo of grains at US$7,250. A 40,000-dwt was rumoured to have been placed on subjects for a trip from Santos to West Coast South America in the mid teens, but further details had yet to emerge. In Asia, a 35,000-dwt was rumoured to have been placed on subjects for a trip Chiba via South Australia to East Coast India at US$6,000 whilst a 38,000-dwt fixed from Singapore via Australia to Singapore – Japan Range in the low US$6,000s. A 38,000-dwt fixed from CJK to South East Asia with an intended cargo of steels in the low US$5,000s
CLEAN
All vessel sizes have been continually pushed down this week in the Middle East Gulf despite activity levels looking better. TC1 has come down 16.25 points to WS110.63 with a vessel widely reported on subs at WS110 at the time of writing. Likewise, a trip west on TC20 has haemorrhaged US$320,000 down to US$3,190,000. The LR1s have not felt the pressure as much at their larger counterparts. TC5, despite losing 6.43 points this week, has stayed above the WS130 mark. A voyage west on TC8 has remained in the US$2,800,000 range. The MRs in the region, which were doing well to be resolute, finally succumbed this week and TC17 had a 54.29 point chunk taken out of it to take the index down to WS195.
West of Suez, LR2s have remained soft this week. TC15 lost US$200,000 and is currently pegged at US$2,783,333 taking the TCE for this run into negative. TC16 has clung on in the mid WS130s all week.
MRs on the UK-Continent have been continually tested down this week and vessel supply has heavily outweighed demand – including vessels ballasting away from the USA. TC2 dropped 49.16 points to WS150.56 and TC19 similarly shed 57.86 points to WS160.71.
Mediterranean Handymax vessels have continued to tick up this week, up and over the WS200 mark to WS201.56 at present. In North west Europe, after bottoming out at WS150, TC23 has returned back to just under the WS160 mark.
In the Americas, the lid has been kept firmly on top of freight rates. TC14 has dipped down to WS77.08 (-2.92) and unfortunately a round-trip TCE for this run is in negative figures at the moment. TC18 has held stable, only losing an incremental 2.5 points to WS135. A widely reported charter to the Caribbean at US$450,000 has pushed the TC21 index down towards this level and its currently pegged at US$453,333.
VLCC
The VLCC market remained relatively static on the face of it this week. This was due mainly to the Lunar New Year holiday neutralising any enquiry and fixture volume, except for the US Gulf to China route. 270,000mt Middle East Gulf to China market saw a very slight increase of one point to WS47.73, which shows an actual drop of about US$400 per day with a TCE of US$17,900 basis the Baltic Exchange's vessel description. The rate for 280,000mt Middle East Gulf to US Gulf (via the cape/cape routing) is assessed at an unmoved WS35.
In the Atlantic markets the rate for 260,000mt West Africa/China continued to be valued at between WS50-51 (a round-trip TCE of about US$22,300 per day, which is US$2000 per day less than a week ago). The rate for 270,000mt US Gulf/China fell by over US$258,000 to just above US$7.861 million (US$24,100 per day round trip TCE).
SUEZMAX
The Suezmax market was mostly steady this week. The rate for 135,000mt CPC/Augusta eased two points to just above the WS200 mark (a round-trip TCE of about US$112,500 per day). In West Africa, for the 130,000mt Nigeria/Rotterdam voyage, rates remained flat at the WS124-125 level (a daily round trip TCE of US$51,400, which is US$1000 per day less than a week ago). In the Middle East the rate for 140,000mt Basra/Lavera dropped three points to WS67.
AFRAMAX
In the North Sea market, rates for the 80,000mt Hound Point/Wilhelmshaven route dropped about three points to the WS160-161 region (a round-trip daily TCE of US$55,800). In the Mediterranean, the rate for 80,000mt Ceyhan/Lavera tumbled about 36 points to a little above WS222 (a daily round-trip TCE of US$80,000).
Across the Atlantic, a tonnage availability build-up has caused rates to fall in the Stateside Aframax market. The rate for 70,000mt East Coast Mexico/US Gulf shed about 50 points to WS150 (about US$32,400 per day round-trip TCE). Meanwhile, the 70,000mt Covenas/US Gulf has fallen about 44 points to a fraction below WS140 (a daily round-trip TCE of US$26,000). For the Transatlantic route of 70,000mt US Gulf/Rotterdam, rates were reduced by 23.5 points to WS152 (showing a round trip TCE of US$32,400 per day).
LNG
There has been little to note with the Spot LNG market. Some enquiry is reported, but there is more focus on period. This trickles down into the subletting, with ships showing availability for multi-month periods, but with little interest for single voyages. As a result, rates continue to fall. However, they are beginning to settle with all three routes starting to produce a baseline of what owners would likely accept for a theoretical spot voyage. BLNG1g shed US$5,183 to close at US$74,334. In the Atlantic both BLNG2g and BLNG3g fell between US$2,300-US$3,300 to close at US$55,708 and US$71,404 respectively.
The mainstay for LNG vessel owners remains period with interest for multi month/ multi-year deals the main course for the market. Current estimations for a 174k 2-Stroke vsl with 0.085% boil off and delivery one month ahead: US$177,000 for 12 months, and US$165,250 for three years.
LPG
What a difference a week can make. It had look that amid planned maintenance in the AG, reduced volumes would hamper any rate growth. But with an increase of US$16.572 on BLPG1 over the week this wasn't to be. Levels are still to recover all the losses made over the last few weeks. However, sentiment is improving and with BLPG1 now at US$75.143 – and the West market moving upwards as well as tighter tonnage – the possibility of Eastern positioned vessels ballasting across becomes more likely. This will steady the footing of the rising rates.
The West market has seen a big shift over the week with over US$15 gained for BLPG3, where we now publish at US$126. At the start of the week with fixtures concluded even US$20 lower than last publication there hadn't been much expectation of a rise. After one vessel was fixed away for 15-16 March loading Houston-Chiba at US$122 on Wednesday, a flurry of fixtures that followed tightened the list. Finding available tonnage for early March fixing is now difficult. This is now driving sentiment and owners' expectations. And, with BLPG2 published at US$70.6 (a rise of US$10.6 from the start of the week), all three routes for LPG have seen good gains.
Chutes & Ladders—Express Scripts gets new president; GE Healthcare names CTO
Tenet Health and its subsidiaries Conifer Health Solutions and United Surgical Partners International (USPI) announced key leadership changes.
Deepali Narula has been promoted to chief operating officer of Conifer. Deepali was previously senior vice president of HRCM operations, where she converted operations and established new capabilities that allowed several of Conifer's recent commercial successes. Bryan Forry has been promoted to chief financial officer of Conifer. Maggie Gill, Matthew Stone and Nicholas Tejeda have all been tapped as group presidents of the company's hospital segment.
Tenet Executive Vice President and Chief Financial Officer Daniel Cancelmi and President and CEO of Conifer Health Solutions Roger Davis shared their plans to retire at the end of 2023 and the end of the first quarter in 2023, respectively. National searches for their replacements are ongoing.
President and CEO of USPI Brett Brodnax also voiced his plans to retire at the end of the year. Andy Johnston has returned to USPI as its chief administrative officer with his promotion to Brodnax's position being anticipated.
Tenet Health also announced that it expects to exceed the midpoint of its adjusted EBITDA outlook range.
Trusted Health
LinkedIn
(LinkedIn)
Trusted Health, a labor marketplace for healthcare professionals, welcomed Kate Kline as president.
Kline most recently held the position of president at ZocDoc, where she grew the company's healthcare provider network by 50% during her tenure. Previously, she spent 14 years at a consulting firm focused on healthcare, Advisory Board Company, where she held the position of executive vice president of consulting and management.
Kline's primary goal in the position will be to progress the company's go-to-market strategy for its Trusted Works platform, according to a company press release. She will work to bring clinical workforce management to health systems in order to match clinicians to the ideal role. One of such health systems where the platform has already been implemented is Missouri-based Mercy, comprised of 45 hospitals in four states employing over 40,000 employees. The system reported saving $5 million within the first months of systemwide implementation of Mercy Works On Demand.
Kline's hiring follows that of Trusted's first chief financial officer, Beatrice Pang, in 2022.
GE Healthcare
LinkedIn
(LinkedIn)
Taha Kass-Hout, M.D., has been named as GE Healthcare's first chief technology officer.
The recently spun out company announced the hire within days of opening business. Kass-Hout will work across the entire company to expand its clinical research and innovation efforts while building out its digital platforms and digital and artificial intelligence capabilities.
Kass-Hout spent the last six years at Amazon where he served as vice president of machine learning and chief medical officer for Amazon and its web services cloud computing offshoot. While in the position, he helped develop the Amazon Lab COVID-19 testing initiative, Amazon HealthLake data storage service and Amazon Omics analytics service for sequencing data, among other projects.
He also boasts two appointments at the U.S. Department of Health and Human Services under the Obama administration. From 2009 to 2013, he served as director of health informatics solutions and operations at the Centers for Disease Control and Prevention.
Evernorth
LinkedIn
(LinkedIn)
Evernorth, the health services business of Cigna, promoted Adam Kautzner to president of Express Scripts.
Kautzner filled the role of senior vice president of supply chain where he led pharmaceutical and retail network contracting, retail network contracting and drug sourcing for Express Scripts Pharmacy and Accredo Pharmacy. Also at the pharmacy benefits manager, he has worked as chief pharma trade relations officer and vice president of supply chain product and strategy.
Kautzner follows Amy Bricker, who has been with the PBM for almost a decade. Bricker helped direct the company's supply chain in previous positions at Express Scripts
LinkedIn
(LinkedIn)
and was named regional vice president of account management at Walgreens. She was also named a Fierce Healthcare Woman of Influence.
Express Scripts announced in early December that it would be adding biosimilars to its largest formularies as preferred products to treat inflammatory conditions.
> Oak Street Health announced the appointment of Deb Edberg, M.D., as the primary care provider's first chief wellness officer.
> The National Heart, Lung and Blood Institute tapped Julie Panepinto, M.D., a pediatric hematologist, for the role of director of the division of blood diseases and resources.
> Greenphire welcomed Owen Newman as the chief financial officer of the clinical trial financial process automation company.
> Capital Caring Health, a Falls Church, Virginia-based provider, is pleased to announce Melissa "Missy" Ring as its newest chief of compliance and quality.
> Morehouse School of Medicine has named Walter Douglas as executive vice president of operations and business affairs.
> Compile unveiled Norman Pai as head of sales, Ruth Berkowitz as chief marketing officer and Jayant (Jay) Sood as head of finance of the life sciences company.
> FTI Consulting announced the appointment of Juan Montanez as a senior managing director and Cindy Ward as a managing director within the firm's health solutions practice.
> Norwest, a venture capital growth equity firm, hired Irem Rami as the principal of the healthcare investment team.
> University of Vermont Health Network promoted Lori Boisjoli to the roles of senior vice president and chief information officer.
> Found, a weight care platform, added Dianna Budgeon as executive vice president and head of clinical operations.
> Trinitas Regional Medical Center announced that Gary S. Horan will be retiring from his position as president and CEO.
> Accra, a nonprofit organization providing individualized home care services to people with disabilities and older adults throughout Minnesota, promoted Timothy Jones to chief technology officer.
> Transcarent, a healthcare platform for employers, has unveiled Janine Gianfredi as chief marketing officer.
> Dartmouth Health named Jennifer Gilkie as chief marketing officer.
> Hospital for Special Surgery welcomed Tara McCoy as chief executive officer of HSS Florida.
> CalvertHealth promoted Melissa Hall to the position of chief nursing officer.
Applying for FEMA assistance after flooding, 2 skiers hurt in Tahoe avalanche Google lays off 12K workers
The latest breaking updates, delivered straight to your email inbox.
KCRA 3 is rounding up all the information you need to know to get a head start on your day.
Here you'll find what you missed overnight, what's happening throughout the day, the forecast and how your commute is shaping up.
You can also watch our morning newscasts live from 4-10 a.m. here.
Affected by flooding in San Joaquin County? Here's how to apply for FEMA assistance | The Federal Emergency Management Agency, or FEMA, added San Joaquin County to its major disaster declaration for the State of California, now allowing individuals and households in the county to apply for financial help and direct services. This comes after floodwaters devastated parts of the county, such as Acampo and Woodbridge, by damaging homes and flooding streets this week. Read more here.
Carjacker kills 2 women in south Sacramento collision near Florin Road, officials say | Two women are dead after a man in a stolen SUV ran a red light and crashed into them, Sacramento officials said. That man, who was later found to be under the influence, was arrested while he was trying to steal another vehicle. Read more here.
2 skiers hurt in backcountry avalanche near Tahoe resort | Two backcountry skiers were sent to nearby hospitals Thursday in an avalanche outside the boundaries of a Lake Tahoe ski resort. Both skiers were transported to area hospitals for treatment of unknown injuries suffered near Heavenly Mountain Resort in South Lake Tahoe, California. There was no immediate word on their condition. Read more here.
GoldenSky organizers excited to expand Sacramento country music festival | The lineup for the GoldenSky Country Music Festival, one of Sacramento's newest — and already buzzing — music festivals, is out and organizers are already energized for the October event. The event debuted last October, bringing roughly 50,000 people to Discovery Park for two days of music, organizers said. Read more here.
'The country is here for you': President Biden vows to help California rebuild after storms | President Joe Biden said after touring California storm damage by air and on foot Thursday that the federal government is committed to helping the state recover from mudslides, flooding and other impacts. Read more here.
Google cutting 12,000 jobs as tech industry layoffs widen | Google is laying off 12,000 workers, becoming the latest tech company to trim staff after rapid expansions during the COVID-19 pandemic have worn off. CEO Sundar Pichai shared the news Friday in an email to staff at the Silicon Valley giant that was also posted on the company's news blog. "Over the past two years we've seen periods of dramatic growth," Pichai wrote. "To match and fuel that growth, we hired for a different economic reality than the one we face today." Read more here.
T-Mobile says data on 37 million customers stolen | U.S. wireless network T-Mobile says hackers have stolen data on 37 million customers. It says the breach occurred in late November and was discovered Jan. 5. The company said Thursday in a regulatory filing that the unidentified intruder obtained data, including addresses, phone numbers and dates of birth. T-Mobile said the exposed data did not include bank account or credit card information, Social Security numbers or other IDs or passwords. Read more here.
President Biden on classified docs discovery: 'There's no there there' | A frustrated President Joe Biden said Thursday there is "no there there" when he was persistently questioned about the discovery of classified documents and official records at his home and former office. "We found a handful of documents were filed in the wrong place," Biden said to reporters who questioned him during a tour of the damage from storms in California. "We immediately turned them over to the Archives and the Justice Department."
Read more here.
Supreme Court says it hasn't found abortion opinion leaker, but investigation continues | Eight months, 126 formal interviews and a 23-page report later, the Supreme Court said it has failed to discover who leaked a draft of the court's opinion overturning abortion rights. The report released by the court Thursday is the apparent culmination of an investigation ordered by Chief Justice John Roberts a day after the May leak of the draft to Politico. At the time, Roberts called the leak an "egregious breach of trust." The leak touched off protests at justices' homes and raised concerns about their security. And it came more than a month before the final opinion by Justice Samuel Alito was released and the court formally announced it was overturning Roe v. Wade. Read more here.