Trump: "Mar-a-Lago home under siege, raided by FBI"
MIAMI – El lunes por la tarde, el expresidente Donald Trump dijo que su casa de Mar-a-Lago en Palm Beach estaba siendo allanada por el FBI.
Dos fuentes confirmaron a CBS News que la acción estaba relacionada con los registros de la Casa Blanca.
En febrero,  al Departamento de Justicia que investiga el manejo de los registros de la Casa Blanca por parte de Trump. Los Archivos Nacionales dijeron en febrero que algunos de los documentos que Trump les entregó habían sido rasgados , y que se encontraron materiales clasificados entre 15 cajas  que recuperaron de Mar-a-Lago en enero.
El lunes, la reportera del New York Times, Mggui  fotos de su próximo libro que parecían mostrar al menos dos casos en los que Trump intentó tirar documentos por el inodoro.
Esto es parte de lo que el expresidente dijo en una escrita, que se publicó poco antes de las 7:00 pm:
"Estos son tiempos oscuros para nuestra nación, ya que mi hermosa casa, Mar-A-Lago en Palm Beach, Florida, está actualmente bajo asedio, asaltado y ocupado por un gran grupo de agentes del FBI".
"Nada como esto le había sucedido antes a un presidente de los Estados Unidos".
"Después de trabajar y cooperar con las agencias gubernamentales pertinentes, esta redada no anunciada en mi casa no fue necesaria ni apropiada".
"Es una mala conducta de los fiscales, el armamento del sistema de justicia y un ataque de los demócratas radicales de izquierda que desesperadamente no quieren que me postule para presidente en 2024, especialmente según las encuestas recientes, y que también harán cualquier cosa para detener a los republicanos y Conservadores en las próximas elecciones intermedias. Tal asalto solo podría tener lugar en países del Tercer Mundo quebrantados".
"Lamentablemente, Estados Unidos ahora se ha convertido en uno de esos países, corruptos a un nivel nunca antes visto. ¡Incluso irrumpieron en mi caja fuerte! ¿Cuál es la diferencia entre esto y Watergate, donde los agentes irrumpieron en el Comité Nacional Demócrata ? Aquí, al revés, Los demócratas irrumpieron en la casa del 45º presidente de los Estados Unidos".
Según la Ley de Registros Presidenciales, los documentos recibidos y enviados por el presidente deben ser conservados por la oficina.
CBS4 se enteró de que Trump estaba en Nueva York y no en su propiedad de Palm Beach mientras se realizaba la búsqueda.
El lunes por la noche, el gobernador de Florida, Ron DeSantis, tuiteó: "La redada de MAL es otra escalada en el uso de armas de las agencias federales contra los opositores políticos del Régimen, mientras que personas como Hunter Biden son tratadas con guantes de seda. Ahora el Régimen está obteniendo otros 87.000 agentes del IRS. ejercer contra sus adversarios? Banana Republic".
El senador estadounidense de Florida, Marco Rubio, también tuiteó su reacción diciendo: "Usar el poder del gobierno para perseguir a los opositores políticos es algo que hemos visto muchas veces en las dictaduras marxistas del tercer mundo, pero nunca antes en Estados Unidos.
La ejecución de la orden de allanamiento, que el FBI y el Departamento de Justicia no confirmaron de inmediato, marca una escalada dramática en el escrutinio de Trump por parte de las fuerzas del orden público y se produce cuando él ha estado sentando las bases para hacer otra candidatura a la presidencia.
Aunque una orden de allanamiento no sugiere que los cargos criminales estén cerca o incluso esperados, los oficiales federales que buscan obtener uno deben demostrar que tienen una causa probable de que ocurrió un crimen.
La portavoz del Departamento de Justicia, Dena Iverson, se negó a comentar sobre la búsqueda, incluso si el fiscal general Merrick Garland había autorizado personalmente la búsqueda.
Una persona familiarizada con el asunto, que habló bajo condición de anónimo para hablar sobre una investigación en curso, dijo que la búsqueda se realizó el lunes temprano y que los agentes también buscaron si Trump tenía registros presidenciales adicionales o documentos clasificados en el patrimonio.
El Departamento de Justicia ha estado investigando la presencia de registros clasificados dentro de 15 cajas que fueron recuperadas de Mar-a-Lago por la Administración Nacional de Archivos y Registros a principios de este año. Los Archivos luego remitieron el asunto al Departamento de Justicia.
La ley federal prohíbe el traslado de documentos clasificados a lugares no autorizados, aunque es posible que Trump intente argumentar que, como presidente, él era la máxima autoridad de desclasificación.
Hay varios estatutos que rigen la información clasificada, incluida una ley punible con hasta cinco años de prisión que tipifica como delito eliminar dichos registros y conservarlos en un lugar no autorizado. Otro estatuto tipifica como delito el mal manejo de registros clasificados, ya sea intencionalmente o de manera gravemente negligente.
La investigación no es el único dolor de cabeza legal que enfrenta a Trump. Una investigación separada relacionada con los esfuerzos de Trump y sus aliados para deshacer los resultados de las elecciones presidenciales de 2020 y los disturbios del 6 de enero de 2021 en el Capitolio de EE. UU. también se ha intensificado en Washington.
How to watch the 2023 ACC women's basketball tournament
The ACC women's basketball tournament runs Wednesday-Sunday at Greensboro Coliseum, with Notre Dame holding the top seed as the regular-season champion.
Here's the complete schedule and TV information for the tournament:
ACC women's tournament TV schedule
Greensboro Coliseum
First Round – Wednesday, March 1
No. 12 Wake Forest 68, No. 13 Virginia 57
No. 10 Clemson 71, No. 15 Pitt 53
No. 11 Boston College 62, No. 14 Georgia Tech 57
Second Round – Thursday, March 2
No. 12 Wake Forest 65, No. 5 Florida State 54
No. 8 NC State 83, No. 9 Syracuse 58
No. 7 North Carolina 68, No. 10 Clemson 58
Game No. 7 – No. 6 Miami vs. No. 11 Boston College, 8 p.m. (ACC Network)
Quarterfinals – Friday, March 3
Game No. 8 – No. 4 Louisville vs. No. 12 Wake Forest, 11 a.m. (ACC Network)
Game No. 9 – No. 1 Notre Dame vs. No. 8 NC State, 2 p.m. (ACC Network)
Game No. 10 – No. 2 Duke vs. No. 7 North Carolina, 6 p.m. (ACC Network)
Game No. 11 – No. 3 Virginia Tech vs. Winner of Game No. 7, 8 p.m. (ACC Network)
Semifinals – Saturday, March 4
Game No. 12 – ACC Semifinal No. 1, Noon (ACC Network)
Game No. 13 – ACC Semifinal No. 2, 2:30 p.m. (ACC Network)
Championship – Sunday, March 5
Game No. 14 – Championship Game, 1 p.m. (ESPN)
klahoma voters will reject legalization of recreational marijuana,
Voters in Oklahoma will reject a ballot measure that would have legalized recreational marijuana in the state for adults ages 21 and older, CNN projects.
The ballot measure at stake in Tuesday's special election was one of several such measures on cannabis use that has been considered by voters in recent months.
Oklahoma's measure would have allowed for possession of up to 1 ounce of marijuana and the growth of up to six mature marijuana plants and up to six seedlings. If it had passed, there would also have been a 15% tax of sales for recreational marijuana in the state.
Supporters of legalizing recreational marijuana in the Sooner State had pushed to see this measure on the ballot for years. Due to legal challenges and ballot inclusion deadlines, State Question 820 was left off the ballot in November.
During the midterms, voters in five states considered legalizing recreational marijuana. Ballot measures in November failed in Arkansas, North Dakota and South Dakota, while voters in Maryland and Missouri were able to pass similar ballot measures.
s medical marijuana legal in Oklahoma?
Yes. In 2018, Oklahoma approved a ballot measure legalizing the use, sale and growth of medical marijuana. Recreational use of marijuana, however, remains illegal in the state.
Rangers' Jacob deGrom 'felt really good,' takes massive step toward injury recovery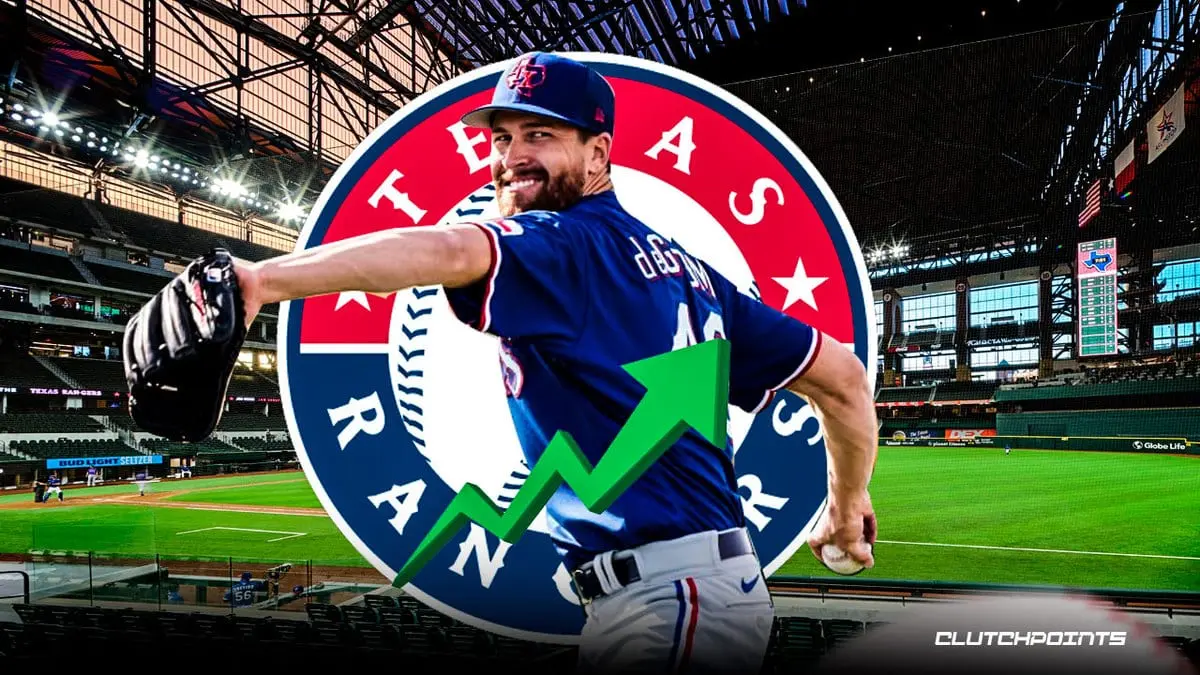 Jacob deGrom's tenure with the Texas Rangers got off on the wrong foot as he was already dealing with an injury. However, deGrom now seems to be on the right track and ready to help the Rangers make a postseason push.
deGrom dealt with left side tightness on the onset of Spring Training. However, the Rangers' new ace was able to throw his first bullpen session on Thursday. After throwing 22 pitches, deGrom seemed to be past the side tightness that originally derailed him, via MLB.com's Kennedi Landry.
"I felt really good," deGrom said of his bullpen session. "The past few days it felt really good and back to normal. So we just took four days off without throwing before I got back to normal. It was a step in the right direction. The plan moving forward is to keep progressing and build up pitch count and get in some games."
Before even coming to Spring Training, deGrom said he threw at least five bullpen sessions on his own. While he may have been shut down, he said it was more precautionary and that he didn't feel behind any other of the Rangers' pitchers.
Texas will be elated to hear of Jacob deGrom's quick recovery. Injuries have been the one thing holding the right-hander back. Over the past three years, deGrom hasn't made more than 15 stars in a season and was limited to just 11 in 2022.