World Whistleblowers Day 2022: The fight is…
You are using an outdated browser. Most of this website should still work, but after upgrading your browser it will look and perform better.
Despite the recognition that whistleblowers are crucial to society, the fight for their rights remains full of hurdles. But there are also wins to celebrate.
© Transparency International
Every year on 23 June, we take a moment to recognise the crucial role that whistleblowers play in the fight for a more just world. There has been no shortage of evidence of this in recent years, as we all reckoned with the COVID-19 pandemic.
And yet, this year's World Whistleblowers Day comes with a sobering reminder that our systems are still failing to protect whistleblowers. This is reiterated by the new BBC documentary that recounts alleged retaliation against those reporting corruption,
mismanagement and sexual abuse internally in the United Nations (UN) agencies over years.
Far from being the first report of such kind about the institution whose mission is to address the world's biggest challenges, the revelations expose a pattern of egregious misconduct at all levels and a system unable – or perhaps unwilling – to protect whistleblowers.
In March 2021, as the world was reeling from the first year of the COVID-19 pandemic, Francesco Zambon resigned from the World Health Organization (WHO), the UN's public health agency, after months of intolerable working conditions. Prior to that, he had reported his concern about an apparent suppression of a study on Italy's pandemic preparedness – findings which were first published and then withdrawn the very next day by the WHO. Even though several civil society organisations came forward to support Zambon and asked for accountability from the organisation, no action has been taken to date.
A few months later, Emma Reilly – an employee at the United Nations Human Rights Office who had exposed the office's practice of revealing names of dissidents to the Chinese government – was fired. As was John O'Brien, who reported corruption in United Nations Development Programme's (UNDP) climate change projects. Reilly and O'Brien are two of the many former UN employees speaking out about their mistreatment in the new BBC documentary.
Their and others' cases are crushing. They point to a deep-rooted tolerance of abuses of power in the UN system, which fails to hold perpetrators to account. In fact, civil society organisations have been concerned about UN whistleblowers facing retaliation and violations of due process for a while. For over a year, we have been calling for urgent reforms of the whistleblower protection mechanisms at UN agencies.
United Nations agencies are facing justified criticism for their treatment of whistleblowers. One such whistleblower is Dr. Francesco Zambon who spoke out against wrongdoing at the World Health Organization during the COVID-19 pandemic.
Zambon, Reilly and O'Brien are not the only whistleblowers who suffered retaliation for exposing wrongdoing. The fact that they were mistreated by the very institutions mandated to uphold human rights and protect public health should give us pause. If international organisations are failing to provide protection for whistleblowers, one can only imagine the struggle of whistleblowers around the world who speak out against wrongdoing in much more dangerous conditions – and whose stories don't make headlines.
At the national level, delays in legal support or protection for whistleblowers only make things worse. In the European Union (EU), countries were supposed to have transposed the EU Whistleblower Protection Directive into national law by now. The Directive, which was adopted in 2019, was created to provide a strong foundation for EU Member States to achieve uniform and robust whistleblower protection. But when the deadline for the transposition fell due in December 2021, only five countries had adopted new whistleblower protection laws. Only four more countries have joined that group even now, and influential Member States like Germany are still lagging behind.
Implementing the Directive is important, given that 45 per cent of EU residents surveyed in our 2021 Global Corruption Barometer fear reprisals if they report corruption.
The fight for whistleblowers' rights has also produced key wins, but for these wins to spark real change and better protection for whistleblowers, we must continue fighting.
Since 2020, we have been actively advocating for a transposition of the EU Directive in a manner that ensures the protection of all whistleblowers, and not just those reporting breaches of EU laws as mandated by the Directive. Transparency International's chapters made concrete recommendations to their governments to that end in 19 Member States. So far, our efforts have been successful in Denmark, France, Lithuania and Sweden, where our recommendations were reflected in new whistleblowing laws. We will keep up the pressure until all countries have seen the process through.
Globally, individuals have also been speaking out against corruption with the help of our Advocacy and Legal Aid Centres. With this support, people around the world have secured significant wins locally or otherwise and remain optimistic despite the challenges. This reaffirms what we and so many of our allies believe – that every individual can make a difference in the fight against corruption.
And this year, we launched a new project – Speak Up Europe – which will tackle corruption in high-risk areas such as public procurement by empowering individuals to report misconduct to the bodies that are best placed to take concrete action.
Anti-corruption fighters, including whistleblowers, are increasingly under threat. Supporting them is a core pillar of our work – through legal advice, rapid response, and advocacy for better legal and institutional frameworks. This not only makes a difference for the individuals involved but protects everyone by working towards an environment that allows people to speak out safely against corruption and be heard.
Meet Brian Ilheu, the Training and Nutrition Expert Who Takes His Clients to Success in the Fitness World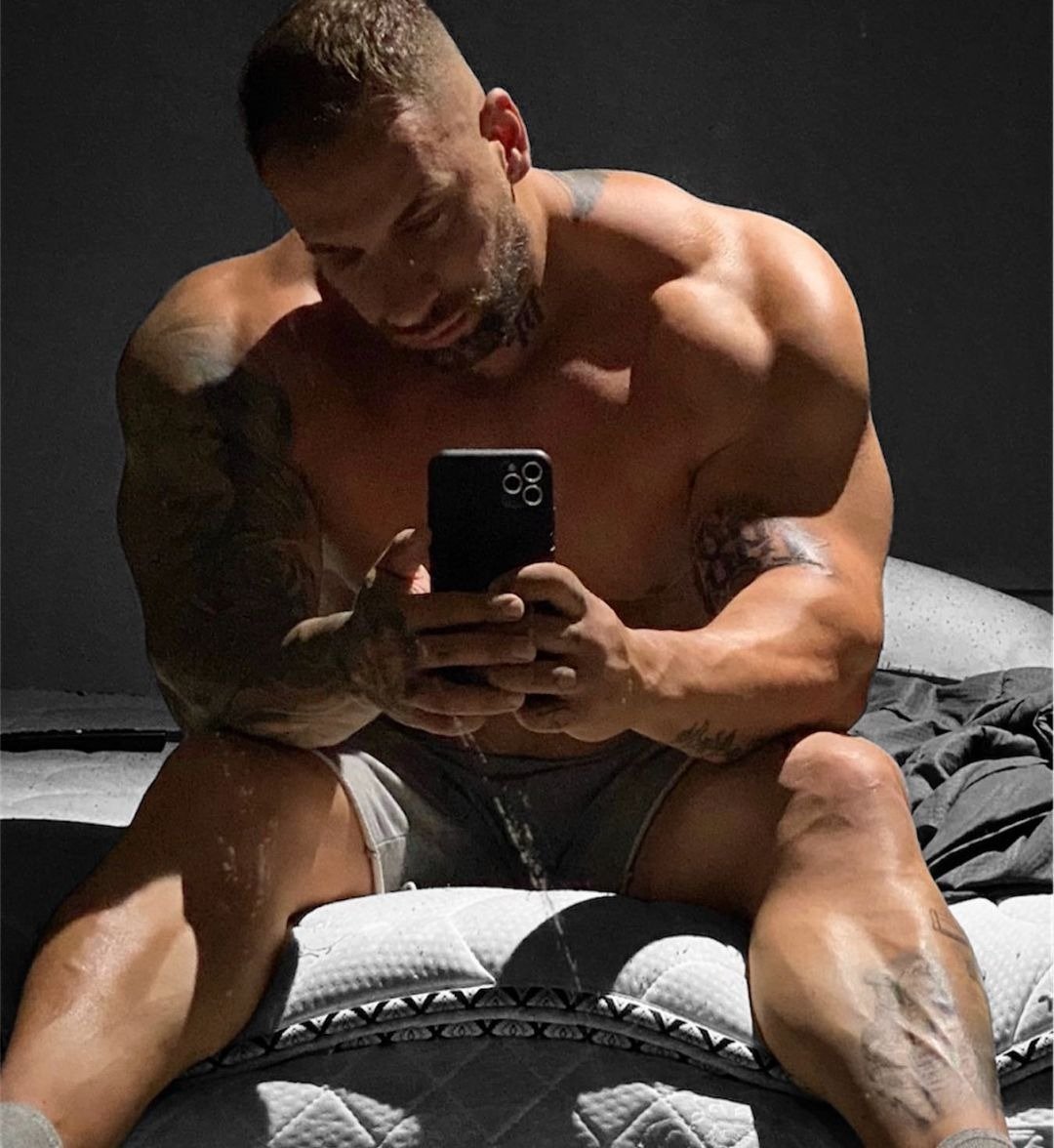 Brian Ilheu, also known as Toro Trainer, is one of the most renowned fitness trainers in South America. Born on September 2 in Comodoro Rivadavia, Chubut, Argentina, Brian started training and specializing in fitness at the young age of 17. By the time he was 23, he opened his first gym and then moved to Buenos Aires to better specialize in his career as a trainer.
Brian traveled and learned from some of the best bodybuilding experts in the world, including Kevin Levrone, Shawn Ray, Roelly Winklar, Branch Warren, Manuel Romero, Fernando Márquez, Carol Vaz, Geraldine Morgan, Big José, Raúl Carrasco, and Pannain. He went on to win a national championship as an athlete and then dedicated himself to training female category athletes, winning 12 gold medals at the Arnold Classic Brazil, 6 South American titles, 4 Mr. Olympia titles, and 4 Pro Cards.
As a businessman, Brian patented his own brand of Fit TORO clothing and accessories after opening two gyms in his city. He also held seminars, bringing world-renowned athletes like Francielle Mattos, Vivi Winkler, Carol Vaz, Vanesa Garcia, and Ricardo Pannain to his country for the first time and filling up all available tickets. His goal now is to grow his brand worldwide and take his athletes to the highest level, helping all of his clients achieve their fitness goals through healthy habits.
Brian offers a wide range of services on his website, www.torotrainercoach.com, including personalized training plans. He emphasizes the importance of training, nutrition, supplementation, and rest as the key factors to achieving real change and reaching fitness goals.
Brian is certified as a personal trainer by the European Center for Physical Education (C.E.E.F) and holds two other personal trainer titles from other academies. He is also a certified muscle building monitor and instructor (C.E.E.F), with expertise in pharmacology, nutrition, supplementation in sports, and physical preparation for combat sports (ARM). He has attended seminars by world-renowned experts such as Kevin Levrone, Shawn Ray, Roelly Winklar, Branch Warren, Manuel Romero, and Fernando Márquez, among others.
Brian can be found on Instagram under the handle @torotrainercoach, where he shares his extensive knowledge and training tips with his followers. With his passion for fitness and dedication to helping his clients achieve their goals, Brian Ilheu is a name to remember in the world of fitness.
The Last of Us Levels Up Its Opening News Today January 30, 2023
Things you buy through our links may earn New York a commission.
The Last of Us takes its time revving up. The HBO video-game adaptation opens on a 1960s TV interview program (hosted by Bighead!) featuring two epidemiologists discussing the possible end of humanity via disease. John Hannah plays the more portentous of the duo, laying out the mechanics of what will eventually drive the apocalypse in this universe: mind-controlling fungus, previously a phenomenon contained to the insect world, pushed by climate change to evolve such that it makes the jump into human beings. As he speaks of how the infection would ravage billions, the camera repeatedly cuts to the audience; faces blank, heightened, a mass. The scene is brief, but the tone is set.
That opening scene is specific to the TV show, and it immediately forecasts an intent to move this story at its own pace. As someone long familiar with the source material, the choice is exciting: the HBO version places a premium on leaving room to breathe. The narrative patiently settles into a pre-apocalypse world, introducing Pedro Pascal's Joel Miller, his daughter Sarah (Nico Parker), and his younger brother Tommy (Gabriel Luna) on Joel's birthday, as Sarah embarks on a quest to get his old watch fixed. You get the drift of Joel's situation fairly briskly: single parent, tight relationship with Sarah, she's a good kid. It'll be another ten minutes of show before shit hits the fan, and when it does, you're fully baked into their family and the effect of catastrophic implosion and chaos hits more clearly and holistically.
This wasn't necessarily the case in the source material. The original video game arrived in 2013, a moment when big-budget AAA-studios were deep into a yearslong effort to aesthetically replicate a sense of cinematic spectacle. In many ways, this ran parallel to a similar movement in television; The Walking Dead had premiered three years before, and HBO's own Game of Thrones followed a year after that. Indeed, what made the original Last of Us particularly interesting was how it seemed to emulate prestige television more than anything else: Besides its visual realism, there was an episodic nature to the grim, heady story, which usually takes around 15 hours of gameplay to complete.
However, back in 2013, the game was still doing its best with the tools it had within the context of its medium. Its opening sequence had to do more economical narrative work in order to get you into play as soon as possible, opening just hours before the outbreak with a scene that also appears in the show — albeit 15 minutes in — in which Sarah gifts Joel that watch for his birthday. This cut scene does some expository labor, but the work of grounding you in the world chiefly happens through environmental storytelling, which is something that isn't entirely possible with television or movies. (Though one could possibly argue Alfonso Cuarón's Children of Men, which does a ton of world-building through background elements that the camera often glides by, came quite close.) The very first character you control is Sarah, whom you guide through a splendid sequence that evokes the feeling of being a child alone at home. Details like soccer trophies or a weirdly placed Stairmaster around the house communicate to you, the player, the circumstances of their lives — but it's dark, Joel isn't around, and the world is ending.
The game and the HBO show converge when the three Millers get into the car. For those with a strong attachment to the original work, the last decade was essentially building up to this moment, and what transpires in the TV adaptation is something close to a shot-for-shot remake. The camera assumes a view from the back seat, mimicking Sarah's perspective as the family tries to get out of Dodge. (In the game, you control where Sarah is looking, meaning you can miss whole images like their neighbor's burning home or an overrun hospital.) Many lines from the game are preserved ("They have a kid, Joel. "So do we.), while distinct tweaks have been made to further enhance the onscreen drama. The plane crash, for example, is an invention for the show; in the video game, Sarah and Joel are knocked out when another car slams into theirs.
The HBO remake of the outbreak sequence is striking in how it fully realizes what the original work was simulating. Playing the game, you can feel The Last of Us strain to use its elemental tools to achieve the kind of cinematic storytelling it's going for, even as it's ultimately successful. While you control Joel navigating the chaotic streets, Sarah in tow, it's not uncommon to spot the seams of the technology of the time: Tommy's pathfinding blocking you in strange ways, the artificially intelligent crowd not quite swarming in a manner that tracks organically. (The remake with more modern tech, released last fall, is only somewhat better.) Since this is a game, it's also a sequence with a fail state. If you don't run fast enough, Joel gets bitten, the screen blacks out, and you have to begin again. This cultivates a sense of urgency in the player, but it opens up the possibility of some meaningful cost to the narrative momentum. Such a trade-off is endemic to video games.
It's really something to see a prestige TV show literally translate a scene from a game that was, in its own way, already emulating a prestige TV show. The promise of an adaptation — and this adaptation in particular — is the possibility of expansion: to more deeply explore, or perhaps even subvert, the narrative themes of the widely beloved story that powered this wildly successful video game. It's a dramatic act of imagining, taking an original text and finding new life. But as the first half of HBO's spectacular pilot episode shows, you still gotta play the hits.
Things you buy through our links may earn New York a commission.
Colorado plans to send more migrants to New York
NEW YORK — Colorado Gov. Jared Polis plans to send migrants to major cities including New York, Mayor Eric Adams said Tuesday, warning that the nation's largest city is already struggling to deal an influx of people sent from Texas and other Republican-led states.
However, the Democratic governor told  shortly afterward that the state has been helping asylum seekers reach their final destinations — including New York City — for weeks. The only change has been a recent winter storm and ensuing travel catastrophe that created a backlog of migrants wanting to leave Denver, which is now being cleared.
Adams made his comments during a radio appearance Tuesday morning.
"We were notified yesterday that the governor of Colorado is now stating that they are going to be sending migrants to places like New York and Chicago," Adams said during a radio appearance. "This is just unfair for local governments to have to take on this national obligation."
An aide to Adams said the mayor's administration was told about the influx Monday evening.
Like many major cities around the country, Denver has been struggling to provide services for a surge of people who have fled their home countries in Central and South America, crossed the southern border and sought asylum in the United States. Over the past month, more than 3,500 migrants have arrived in Denver, according to the city, and each night around 1,800 asylum seekers have sought shelter in the city.
In response, Denver Mayor Michael Hancock declared a state of emergency and later appealed to the local Catholic archdiocese for assistance. He and Polis — both Democrats — also launched a fund to raise money to support services for migrants.
In total, Polis said the state has recently made $5 million available to assist with expenses. And while roughly 70 percent of asylum seekers who arrive in Denver are traveling to other destinations, the cost of helping them purchase bus tickets constitutes a fraction of the overall pot of cash.
In light of the recent winter storm that snarled holiday travel — with Southwest Airlines' logistical meltdown leading to a rush on bus tickets — the Denver mayor's office reached out to the Adams administration to let them know that more migrants than usual may be arriving by bus, according to Polis, who expected levels to moderate within a week or two.
"There is a lot of pent-up demand right now and a lot of frustration among our migrants who have been trapped for a week or two in a place they didn't want to be through no fault of their own," he said.
On Tuesday, Polis announced a partnership including the state, the city and local nonprofits designed to beef up transportation services for asylum seekers trying to get out of Colorado — an initiative welcomed by Hancock's office.
"I appreciate [Polis] and the State for leaning in to support those coming to our city to reach their preferred destinations, and to help reduce the number of people in our shelters and more quickly connect them with community supports and other options," Hancock said in a statement Tuesday. "I've talked with other mayors around the country and we're united in our call for Congress to work with the Biden Administration to provide the assistance we need to manage this situation."
Thousands of migrants have attempted to cross into the U.S. from the southern border in recent weeks, in part because a Trump administration border policy, known as Title 42, was set to expire in December. The Supreme Court last week blocked the lifting of the policy, which allows the U.S. to expel migrants to stop the spread of Covid-19.
Texas GOP Gov. Greg Abbott over the spring and summer bused thousands of migrants from the border to blue strongholds like New York, Washington, D.C., and Chicago, while Florida Republican Gov. Ron DeSantis flew nearly 50 mostly Venezuelan migrants from Texas to Martha's Vineyard. He claimed it was to bring attention to the border situation.
But in recent weeks, the dilemma at the border has become worse. El Paso's Democratic mayor, Oscar Leeser, declared a state of emergency in December after migrants began pouring into the city. Abbott also deployed hundreds of Texas national guard and state troopers to the border to stop people from entering the U.S.
The migrants are coming to Colorado on buses from border towns including El Paso, Texas though it's unclear whether any government officials have paid for those trips north.
A spokesperson for Abbott said in an email, "We are still only busing to DC, NYC, Chicago, and Philadelphia." The El Paso mayor's office similarly said they had not coordinated any travel to Denver, though a host of entities, from the county to individual nonprofits, are all involved in assisting migrants with transport out of Texas.
Polis said that most officials dealing with an influx of migrants have been acting in good faith.
"Too many people, in our opinion, view this through a political lens or as playing politics — and it's terrible that in some places, people have been used as political props," he said. "But what we are doing here is just honoring our values by treating people with dignity and respect."
Adams said Tuesday around 30,000 asylum seekers have arrived in New York City since the spring in need of food, shelter and education — a surge that has has stretched the city's social service infrastructure to the breaking point and opened up huge risks for the municipal budget. Adams, along with the two Colorado leaders, have called on the federal government to provide assistance to localities dealing with the influx.
"No city should have to make a decisions if they're going to provide for their citizens — particularly coming out of Covid — or if they're going to deal with an onslaught of migrants and asylum seekers," he said.